Article • Hitachi's Fusion imaging
Fusion imaging could improve detection
Hitachi's Fusion imaging combining MRI and Real-time Virtual Sonography (RVS) showing a cervix lesion with color Doppler Fusion imaging techniques are being trialled to help advance the diagnosis of cervical cancer and endometrial cancer.
A team from a French hospital is using a Hitachi fusion imaging protocol – a combination of magnetic resonance imaging (MRI) with real-time high-resolution ultrasound (US) – to help evaluate locoregional extension of cervical cancer and endometrial cancer, which is regarded as a key step in patient management.
Work carried out by senior personnel in the Clinical Research Centre at the Hôpital Intercommunal de Créteil, Paris Est University, saw patients undergo a 1.5-T MRI protocol, an ultrasound exam and MRI and ultrasound fusion imaging examination. The results of the imaging fusion were then compared with US and MRI results alone.
The reference diagnosis was based on the anatomopathological results for the women who had surgery, or the result of the multidisciplinary tumour board meeting for patients without surgery. The team compared the performances of each technique for the diagnosis and extension, such as parametrial, vaginal and bladder involvement.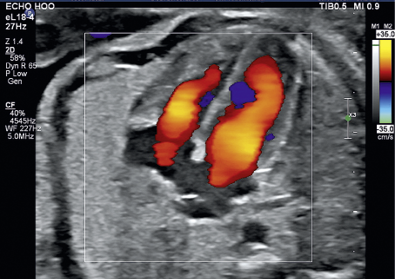 Findings indicated that fusion imaging could be used as a complementary technique for MRI especially in complex situations for cervical cancer, such as questionable parametrial or vesical infiltrations when adding with the MRI results.
The study showed: 'While MRI remains the reference in extension diagnosis, real-time fusion imaging could improve in such difficult cases the patient care's management.'
Claire Theodore, from the Hôpital Intercommunal de Créteil, said the aim is to improve diagnosis through fusion imaging. 'Looking at the extension of the disease is very important to determine the stage of the disease and will improve different care managements – whether surgery, or concomitant radiotherapy and chemotherapy – and it will also help to advise more complex surgery if the disease is more spread.'
From the results, the team developed a fusion imaging protocol for cervical cancer including axial T-2 MRI sequence to evaluate the parametrium. The technique, she explained, is user-friendly and patient friendly and involves using the MRI sequences to focus on specific areas and then use the ultrasound on the same plain as a second view on a different axis.
'The aim is to improve diagnostic performance because there is some discrepancy in MRI for extension of the disease, and it can be more difficult to assess, so fusion imaging can provide more information by adding ultrasound information and in real time we can compare the two exams and have more information.'
Figures show that cervical cancer is responsible for more than 266,000 deaths annually, with 528,000 new cases reported worldwide in 2012. In France – where the trial is being conducted – 3028 new cases and 1102 deaths were reported in 2012.
The American Cancer Society says 12,820 new cases of invasive cervical cancer were diagnosed in the USA in 2016, and more than 4,200 women died from cervical cancer in that year.
Fusion imaging is generally conducted after biopsy, as Claire Theodore stressed the importance of conducting biopsy at the earliest opportunity, with imaging performed for all patients who have a suspicion of cervical or endometrial cancer.
However, she also stressed that fusion imaging is still at an early stage, with further studies needed to assess its full potential and added that it was purely a diagnostic model.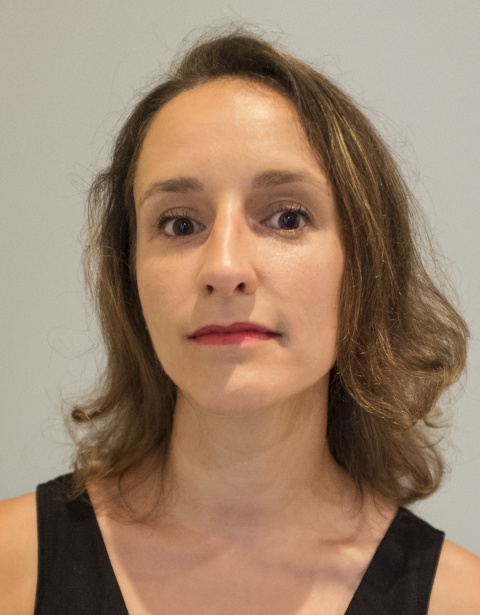 The first study about cervical cancer recognised that ultrasound was very accurate for malignant diagnosis and MRI was the more efficient for the parametrial and bladder infiltration, whereas fusion imaging was accurate also for vaginal and bladder infiltration.
The team emphasise that fusion imaging should not be considered as an additional examination… 'but as a complementary technique easily performed when ultrasound and MRI are not efficient enough.
'Fusion imaging is a combination of ultrasound and MR data that can enhance and improve the diagnosis in some difficult cases.'
Profil
Claire Theodore started her medical studies in Toulouse and finished her medical residency of gynaecology and obstetrics in Paris. In 2017 she received her M.D. in gynecology and obstetrics after completing her master 2 research degree focusing on the use of MRI and ultrasound fusion imaging for cervical cancer.