Furore over increased balloon angioplasty units
A decision by Ab Klink, Minister of Public Health, Wellbeing and Sports, to increase the number of balloon angioplasty facilities in hospitals to 30, has prompted the NVVC - the Dutch cardiologists association - to express concern that there will be too many centres and too few patients, and specialists will not be able to maintain the level of skills for this procedure.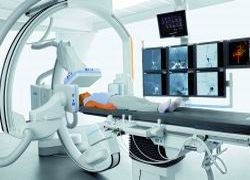 If the minister maintains his plan to allow hospitals to provide balloon angioplasty without cardiologists' support, then he will also overlook the advice of the National Health Council, which gives almost the same warning as the NVVC.

The Dutch Association of Heart Patients also commented: 'The quality of treatment by balloon angioplasty will without doubt worsen in this way. The consequences of these plans could be accidents, especially if something goes wrong in those hospitals without cardiologists' support, particularly when a patient has to be transported to another hospital, and an ambulance is stopped by traffic jams'.

Notwithstanding, the Minister appears to be determined to continue with his plan. It is expected that, by 2010, some 40,000 Dutch patients will need balloon angioplasty due to narrowing in the coronary artery.