Article • Anatomy meets astronomy
French radiologists set their eyes on the stars
About 2,200 satellites are currently orbiting the Earth and soon space stations may be equipped with the latest medical imaging technology, including interventional radiology devices.
Report: Mélisande Rouger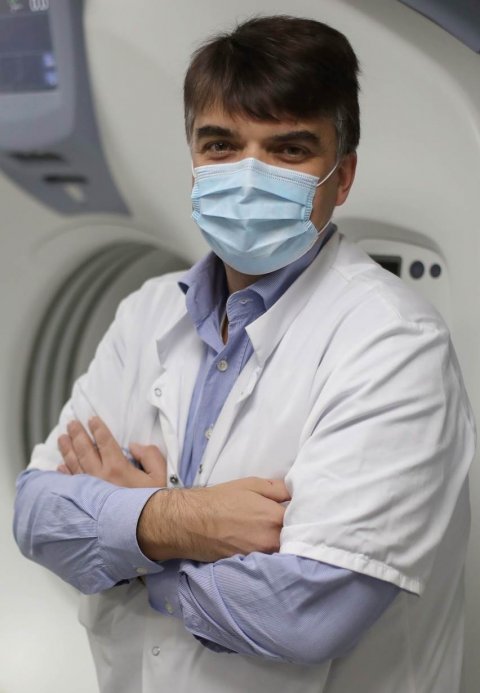 In France, radiologists and astronauts are putting their heads together to make this vision materialise in a unique partnership between the French Society of Radiology (SFR) and the French Space Agency (CNES).
Alain Luciani, President of the JFR 2020, the SFR's annual meeting, explained how this alliance could help not only advance healthcare in space but also knowledge of space travel's impact on the body and population health. 'Human spaceflights beyond the Earth orbit and to the Moon and Mars trigger an accelerated but potentially reversible ageing process,' explains radiology Professor Luciani. 'Strain on the body is multiple, impacting not only the MSK system but also the central nervous system, with ocular complications.'
Advanced imaging techniques can help to anticipate, understand and potentially correct disorders resulting from travelling into and back from space. MRI or CT can help evaluate bone density, reduction of the muscular mass and modifications of the cerebrospinal fluid, which are also challenges for population health. For example, muscular mass evaluation is a relevant prognostic marker for patient survival in oncology, as recent studies on sarcopenia have shown.
'The perspective of human spaceflights raises the questions of monitoring astronauts' health and potentially implementing remote treatment. The SFR wishes to bring its expertise to develop innovative and miniaturised technology to help monitor astronauts' health beyond current use of ultrasound devices, and transfer interventional radiology techniques, i.e. minimally invasive procedures, to help treat emergencies directly inside inhabited spaceships and stations,' said Luciani
Recommended article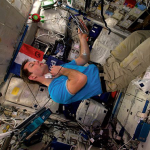 Article • Monitoring
Space missions are famous for driving innovation, from Mylar blankets to microchips. So when French scientists learned one of their compatriots would be aboard the Soyuz MS-03 spacecraft to reach the International Space Station (ISS), they gathered cutting edge technologies for him to carry into orbit.
HiE: Are you considering sending radiologists into space?
Luciani: 'We can ask that question; it has already been tackled in the literature (Kansagra et al. JVIR 2015). But beyond this discussion, we want to promote the development of remote monitoring tools and bring our expertise to accompany space travels from Earth and create training programs with expert radiologists.'
What is the risk of ionising radiation?
These challenges can be transposed to patients on Earth, notably through the development of miniaturised sources and devices that could one day be used, for example, close to intensive care beds, as patient travel is increasingly complex

Luciani
'Cosmonauts and astronauts are exposed to ionising radiation, cosmic rays, galactic rays and particles that are emitted by solar eruptions and Van Allen belts when in orbit around the Earth. These so-called heavy rays are very different from the low dose radiation that is emitted by radiological devices on Earth. Nonetheless, the development of radiation protection tools for astronauts is a shared preoccupation for both the SFR and the CNES.
Here again, space is a model to appreciate the effect of both heavy particles, which are rather applied in radiotherapy, and chronic exposure to lower intensity radiation, which is more similar to the exposure to ionising radiation induced by X-ray-based diagnostic radiology.
There is also an issue concerning equipment, notably radiation protection strategies and imaging equipment selection, since X-ray sources have not yet been embarked during space travels, except in miniaturised osteodensitometry projects for animal testing. These challenges can be transposed to patients on Earth, notably through the development of miniaturised sources and devices that could one day be used, for example, close to intensive care beds, as patient travel is increasingly complex.'
What about interpreting images from space?
'Space offers exploration possibilities for teleradiology, to which French radiologists wish to make a substantial contribution. Sharing complex data, such as radiological images on long distances, opens investigation in data accelerated transmission and compression, without losing imaging data, which can also be applied on Earth, for example remote radiology services for places difficult to access.'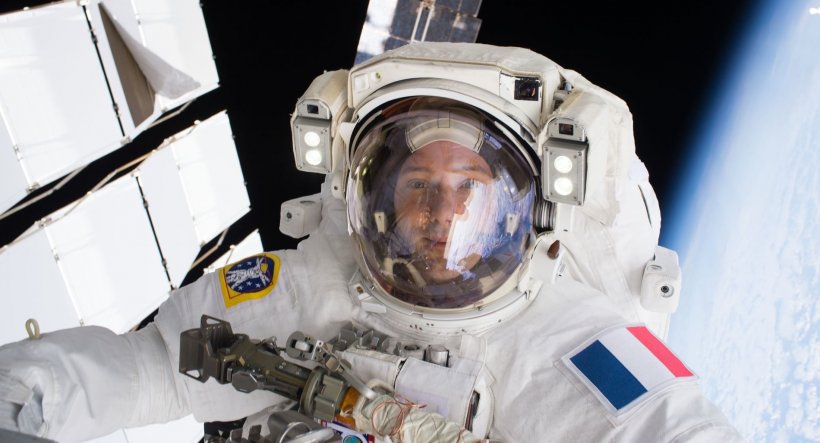 Will the partnership tackle celestial as well as human images?
'The CNES produces Earth images that are acquired from space and space images to explore the universe. The agency must therefore handle huge quantities of data, develop autonomous image analysis tools and extract information from so-called weak signals. These concerns align with those of the radiologists' regarding image management and analysis tools to improve patient image data evaluation. We also deal with large and constantly increasing quantities of data and are looking to use AI to improve image quality (through denoising) and mine information from weak signals, in order to advance predictive imaging, which was one of our highlights at the JFR 2020.
'Our common goal is to promote scientific interactions between our researchers, to improve and speed up innovation transfer between our fields with these image analysis tools. We use similar tools to handle Earth images obtained from space and patient images acquired with MRI or CT in many instances, such as image denoising and automated information extraction.'
Profile:
Alain Luciani is full professor of radiology at the University Paris Est Creteil (UPEC), working at the Imaging Department of University Hospital Henri Mondor, the second largest University Hospital in Paris, where he is the medical director of the Therapeutic Interventional and Imaging Functions department. He is President of the JFR 2020 and Vice President of the French Society of Radiology (SFR) and a former General Secretary of the National College of Academic Radiologists in France (CERF), as well as former President of the French National Abdominal Imaging Society (SIAD).