Article • Aiming for the stars
Radiation protection in Africa: focus on progression, not performance
Building capacity, quality and safety awareness in Africa has been high on the agenda of the International Atomic Energy Agency (IAEA) and the European Society of Radiology. Transferring and adapting those concepts to African realities has been the focus of Boudjema Mansouri, a professor of radiology in Algiers, Algeria, who will explain the challenges that this task entails in a session organized by the IAEA and Eurosafe Imaging.
Report: Mélisande Rouger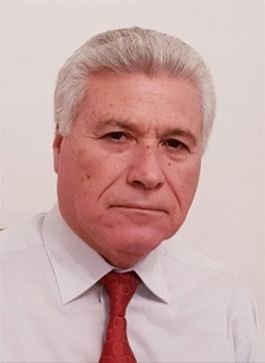 Two years ago, during the ESR meets Africa session at ECR 2019, African radiologists decided to adopt a series of tools offered by Eurosafe Imaging, a campaign to support and strengthen medical radiation protection. One of them, the Eurosafe Imaging Stars, aims to motivate imaging centers to become reference centers for radiation protection. In Europe, the initiative has 22 countries onboard and criteria have been established to evaluate centers based on performance in quality and safety. But to incite African centers to reach for the stars, criteria must tackle progression rather than performance, Mansouri explained. 'Focusing on evolution, with gradual steps that reward efforts to build radiation awareness, makes much more sense in Africa,' he said.
While some African countries have large resources of equipment and workforce, others struggle to purchase even basic imaging modalities. The competition for the stars in Africa should thus be part of a needs-based improvement program for the continent, and tailored to countries and regions based on their available resources and needs. 'If you comply with those criteria based on progression, you will become a center of reference,' he said. 'This is a much more impacting way of improving patient safety and also a great challenge, especially with the impact of the Covid-19 pandemic.'
When I started working as a radiologist 40 years ago, there was no awareness about radiation protection. In some places, radiology and medicine are still about life and death, and risk comes after

Boudjema Mansouri
Looking at progression also makes sense for Afrosafe, the campaign that was launched in 2015 with Kenya and Uganda as first participating countries. They were joined by African French speaking countries - Algeria, Benin, Cameroon, Congo, Ivory Coast, Mali, Mauritania, Morocco, Niger, Senegal and Tunisia - a year later. Then followed Tanzania in 2017 and South Africa, Ghana and Nigeria in 2018. For Mansouri, this growth shows that things have changed. 'When I started working as a radiologist 40 years ago, there was no awareness about radiation protection, he said. 'In some places, radiology and medicine are still about life and death, and risk comes after. But in just a few years, African radiologists have showed that they're ready to embrace the concept of radiation protection."
A matter of language
One key for such a rapid adoption was the bilingual approach chosen in the campaign. 'We tackled the topic in English and French, to represent not just African diversity in terms of languages, but also education and culture,' said Mansouri, who pilots the French-speaking part of Afrosafe. Radiology is taught differently depending on the language that is spoken and so training in radiation protection must take that aspect into consideration. Regional diversity of the continent, especially between the north and the south, also increases differences. When Mansouri took part in the creation of Arabsafe, a campaign to spread awareness of radiation protection into the Arab world, the same principles applied. 'Maghreb countries in Africa have a French-speaking culture, while Arab countries in the Middle East speak English, making for a complex ensemble,' he said. Both campaigns have unfolded in countries taking part in cooperation programs initiated by the IAEA, for example the RAF 9064 project to help reinforce radiation protection capacities.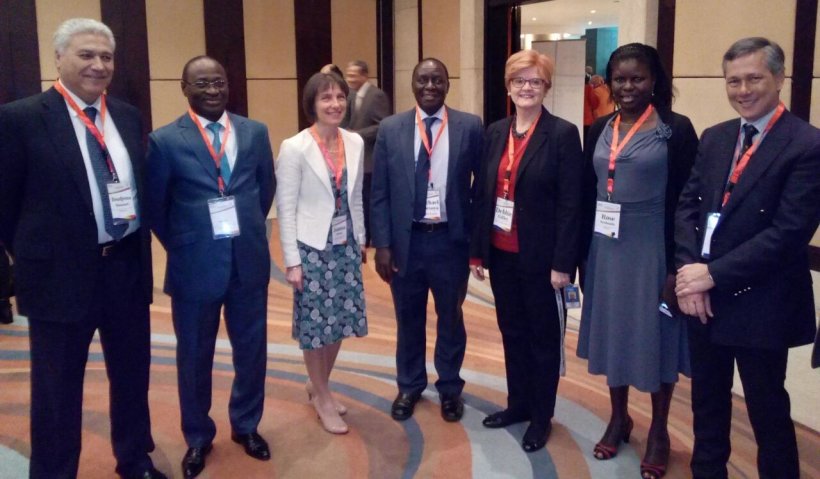 The collaboration with Eurosafe and the ESR saw several countries from all across Africa cooperate in projects such as the Imaging Stars and the ESR iGuide, a tool for Clinical Decision Support, which is now available for free in participating countries. The next step will be to translate the tool in French, to widen its use in clinical practice, but this has been put on hold with the pandemic. Michael Kawooya from Makelere, Uganda and Dina Husseini from Cairo, Egypt, will give updates about the adoption of the iGuide in the session at ECR. 'Support from international organizations like the IAEA, WHO and scientific societies the ESR, who will co-host the session at ECR, is essential for such initiatives to come into full swing,' Mansouri concluded.
The session will also feature talks by Peter Johnston and Diana Paez from the IAEA and Tarek El-Diasty from Mansoura, Egypt, and will be moderated by Guy Frija, head of EuroSafe Imaging. Shaukat Abdulrazak and May Abdel Wahab, both from the IAEA, will also give an introduction.
Profile:
Boudjema Mansouri is a professor of radiology at the Faculty of Medicine, Algiers University and a consultant radiologist at the medical imaging department of Bâb El Oued University Hospital, Algeria. He serves as an expert in medical imaging for the ministry of health and several institutions in Algeria, and as a consultant for the WHO and the IAEA, coordinating the IAEA RAF 9064 project to reinforce radiation protection capacities in Algeria. He is member of several scientific societies including the ASR, ESR, ISR and the RSNA. He is the chairman of the Afrosafe and Arabsafe campaigns, following the Bonn Call for Action (2012).