Sponsored • Industry in Hall 15
French performance textiles for health
Techtera (Hall 15 / G10), the innovation cluster for the French textile industry, presents the technical textile solutions for healthcare applications.
Textiles are versatile and offer numerous functions (flexibility, anti-bacterial, anti-odor…) adapted to the production of many medical products: PPE, implants, bands, bandages…
More specifically, 3 companies will showcase their products and services for textiles dedicated to healthcare:
Barral (Hall 7a / B09) produces eco-designed and recyclable protective masks of various sorts: FFP2, surgical and non-sanitary;
CETI (Hall 15 / G10) is the technological platform for textile innovation (prototyping, pilot lines, solutions for competitiveness and sustainability);
Fontanille SCOP (Compamed Hall 14 / D19) designs and manufactures elastic laces for the medical industry with elastic bands for compression and self-supporting stockings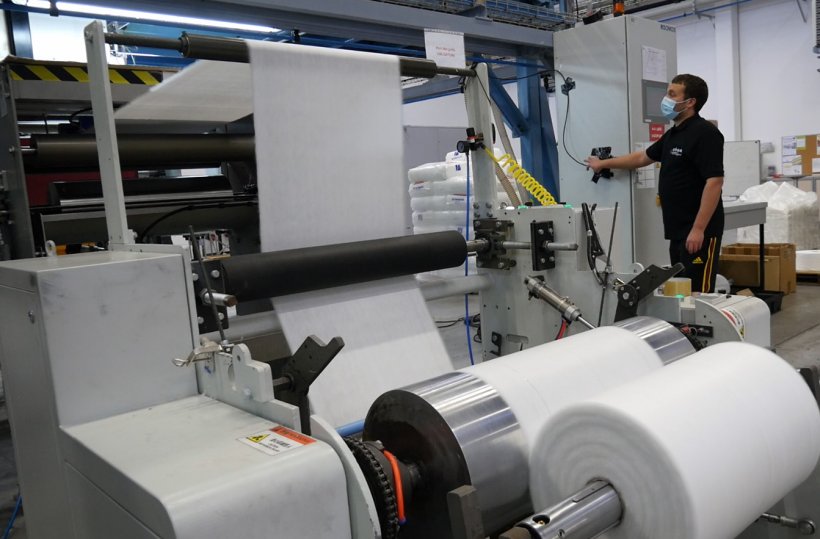 Techtera stimulates competitiveness through collaborative innovation, supporting more than 240 members in the emergence, structuration and implementation of their collaborative R&D projects. Since 2005, Techtera supported 47 financed R&D textile project related to healthcare for a global €160 million budget. Techtera also supports the international development of its members and contributes to the global structuration and innovation agenda of the textile industry.
At Medica, Techtera is supported by the Auvergne-Rhône-Alpes Region.
Source: Techtera