Image source: Adobe Stock/Olivier Le Moal
News • Digital research enrolment
First Dutch eConsent trial to facilitate patient participation
For the first time, participants in drug research can give their digital consent for their participation. This will happen in the first study that takes place in all Dutch general practitioner practices, coordinated by researchers from the Maastricht UMC+. In this study (PLATFORM-COVID trial), several drugs for Covid-19 are being investigated.
Digital consent for participation in research - also known as eConsent - has been possible since mid-2022 due to new legislation. But for the first time, it is now being applied in a study after approval from the Medical Ethics Committee (METC) of the Maastricht UMC+. The METC is an independent committee that checks whether medical-scientific research involving humans meets all the requirements.
Traditionally, participants in medical-scientific research have to give their consent through a paper form with a 'wet' signature. But if this form has to be sent by post, it causes a delay. This makes nationwide research difficult in acutely ill patients. For example, someone visits the general practitioner with a severe illness. In this case, the general practitioner and the patient will not choose to treat that illness within a study because it will take several days before treatment can begin. With eConsent, this delay has been significantly reduced.
Recommended article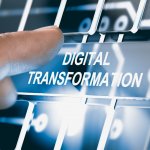 Article • Focus topic
From telemedicine to smart hospitals, the digitalisation of healthcare is advancing - bringing exciting opportunities, but also new challenges. Keep reading for latest developments and background reports.
This is also the case with Covid-19. If a patient with symptoms visits a general practitioner, a quick start of treatment with medication is desirable. At the same time, research into drugs against this relatively new condition is very important. It was therefore logical to apply eConsent within the PLATFORM-COVID study to several of these drugs. Now, the patient will have contact with the Maastricht researchers via video call up to 24 hours after the general practitioner visit for an explanation. During this conversation, the patient can give consent via a digital system. The researchers will then ensure that the patient receives the correct medication delivered to their home the next day.
From May, all Dutch general practitioners can enroll patients in the PLATFORM-COVID study. It is the first Dutch study to take place in all general practitioner practices because it is part of the Consortium for Research in General Practice, a national initiative to enable large-scale research within Dutch general practice.
The technology behind eConsent must be reliable and safe and be appropriate for the study. The researchers of the PLATFORM-COVID trial worked together with the Clinical Trial Center Maastricht (CTCM) and Your Research for this. The technology of Your Research plays an important role in this study because it supports the entire research process for patient interactions through an app. This app provides patients with information, eConsent, video call appointments, and data collection. This allows the research team to easily coordinate the process from a very user-friendly environment and to easily monitor the research process.
Source: Maastricht University