Article • Interdisciplinary
Exploring the human microbiome
During the International Forum for Laboratory Medicine, one seminar focused on infectious diseases. Professor André Gessner, from the Medical Microbiology and Hygiene Department at Regensburg University, lectured on 'The human microbiome, an explosive 'climate' topic,' he explained.
Interview: Walter Depner
Generally you know the kind of audience you face during gatherings of specialists in your field. However, there's no certainty about who will be among the MEDICA delegates attending your lecture. Could this make your job difficult or perhaps more exciting?
André Gessner: I have given many lectures to heterogeneous audiences and find the challenge of explaining complex relationships in the most comprehensible way to be very exciting and positive. Often, I have received very stimulating questions – especially from colleagues in other fields.
About three years ago, at the University of Regensburg, you lectured on The Intestinal Microbiome as the Centre of Health and Illness, and included in the invitations physicians, chemists, nutritionists, microbiologists, dieticians, technical consultants and health journalists – a very heterogeneous audience. Could that experience help with the Düsseldorf seminar?
Yes, certainly. The conference is a good example for what the participants see as a successful interdisciplinary forum.
For me it is important to stay realistic and above all not to raise hopes among physicians and their patients too early that cannot (yet) be fulfilled

André Gessner
Modern medicine and healthcare demands an interdisciplinary approach. Do such events, as in Regensburg and now Düsseldorf, help to reach this goal?
The challenge is to transmit the latest scientific knowledge, with a critical appraisal, in such a way that it is well understood and to 'condense' without over-simplification, which distorts the information. For me it is important to stay realistic and above all not to raise hopes among physicians and their patients too early that cannot (yet) be fulfilled.
There is considerable focus on the role of microbial intestinal flora as a basic component for staying healthy. You have described modern, high-throughput sequencing technology as a source of dramatic knowledge growth. Why?
Without high throughput sequencing technology, together with appropriately qualified bioinformatics, microbiome analysis would be impossible.
It was this technology that first made this enormous knowledge growth possible – currently more than 65,000 publications in just over ten years.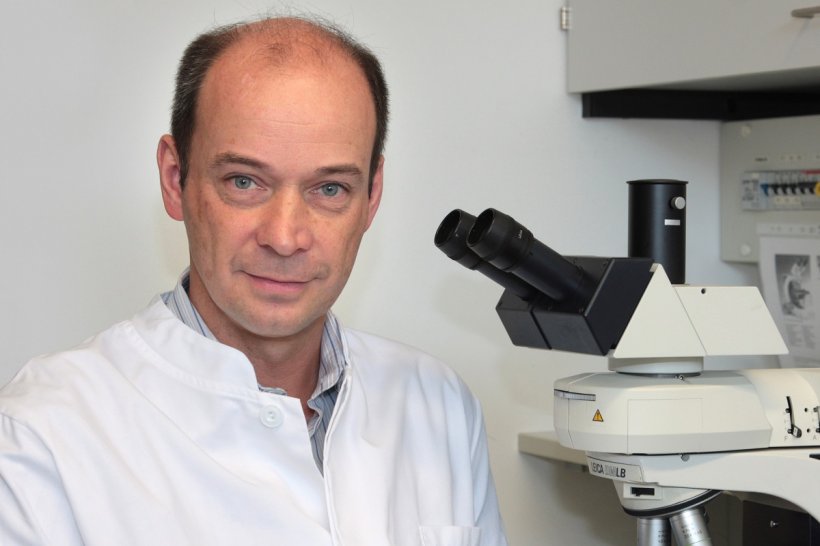 Source: University of Regensburg
Are their approaches going in the right direction?
The technological potential in analysis is developing rapidly. Here we need improved standardisation of analyses, quality controls and hope to gain ever increasing 'read lengths', that is to say DNA sections that can be sequenced in one piece, lower sequencing error rates and naturally lower costs for examinations.
Especially important here is also a significantly better comprehension of the functional relationships between microbiome and various diseases, so that rational new therapies can be developed in the future.
Along with interdisciplinary scope, the internationality question plays an important role. What is the state of cooperation, exchange in research, teaching and practice?
Microbiome research is particularly characterised by numerous already well-established international cooperation efforts, among academic institutions such as universities, and increasingly among very many firms. The exchange is extremely intensive, not only through scientific publications but also via Internet fora and more than a dozen international congresses annually on microbiome topics.
Profile:
Having studied medicine and molecular biology at the University of Hamburg, Professor André Gessner received his medical doctorate in infection immunology and a PhD in molecular virology. Following five years' basic research at the Heinrich-Pette Institute, Hamburg, he established his research group at the University of Erlangen, where he qualified as a specialist in medical microbiology and infectious disease epidemiology. His scientific work focuses on molecular infection immunology, infectious diseases and the role of the microbiome for diseases. He is an expert and reviewer for several international journals and scientific societies and, between 2008 and 2010 he received four calls regarding chairs for medical microbiology. Since 2010 he has been a professor and director of the Institute for Medical Microbiology and Hygiene at Regensburg University, where 150 employees focus on all aspects of infectious diseases. In 2015, Gessner became the Dean of research at the Regensburg medical faculty.