EU project is financing the electronic nurse
Good news for overworked hospital staff: Maybe in just a few years they will be supported by little robots that could clean up the sickrooms, look for the doctor or show visitors the right way. A new EU project led by the Fraunhofer Institute for Industrial Engineering IAO should make this scenario possible.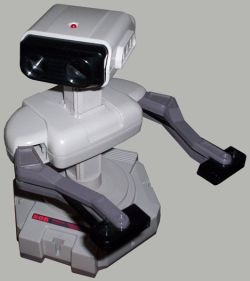 IWARD, a new EU project launched in January stands for "intelligent robot swarm for attendance, recognition, cleaning and delivery" and perhaps is going to revolutionise the every day business in hospitals. Researchers from the German Fraunhofer Institute will collaborate with seven other countries to develop these diligent helpers. "The robots could take over a wide range of tasks: find the doctor, call the nurse, tell when help is needed and alert somebody" Thomas Schlegel, IAO scientist and coordinator of the project explains.
Over the next three years the researchers plan to cooperate in developing a team of robots to support hospital staff. At the end of that period, the little fleet will be tested in hospitals. Thomas Schlegel about what makes the project so special "What´s really new about these robots is their decentralized intelligence: Each one can act autonomously, but is also constantly in touch with its colleagues. This creates a swarm with abilities that far exceed those of each individual member."
The robots are to be made as small as possible, measuring not more can 50 centimetres. They will be equipped with a motor and wheels, an on-board computer, a radio module, optical sensors, loudspeakers, a monitor, and cleaning tools for wiping up spills and disinfection. The challenge for the researchers is not to develop the needed hardware – most of the components already exist – but to advance the development of swarm intelligence. The software programme must be extremely flexible and sensitive, for the robots must recognize when they are approaching sensitive equipment. For example they have to stop to transmit radio signals when coming close to CT scanners so that they do not interfere with the scanner. The communication between the robots should happen via WLAN or BLUETOOTH.
The robots will be tested in hospitals in England, Spain, France and Turkey. During this testing phase the intelligent machines are restricted to cleaning and communication, although there is much more potential. "Hospital processes are organized centrally at present, but decentralized data administration is perfectly feasible – be it for assignment of beds, for purchasing logistics, for planning the use of operating theatres, or for providing visitors with information. Another of our project goals is therefore to find out how efficient the system is, and what new opportunities it opens up" Schlegel said.