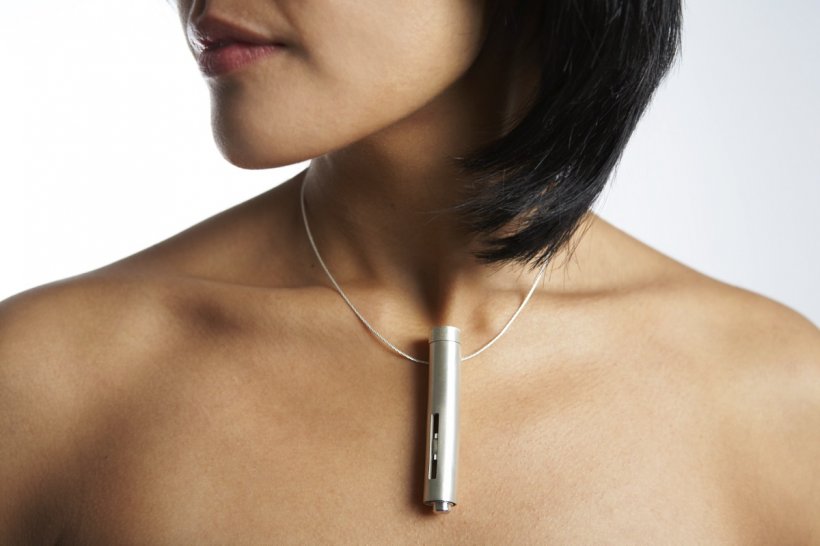 Source: Photographer Narelle Sheean, © Leah Heiss.
Article • Diabetology 4.0
Emerging technologies for diabetes care
Diabetes has always been at the forefront of technological advances in patient care. This overview introduces connected and continuous glucose sensing technologies, smart insulin delivery systems and more innovations that help patients and doctors monitor and manage glucose levels and guide decision-making in diabetes care.
Connected Care
Improved connectivity and computing power have increased the accessibility and reduced the cost of diabetes data sharing. Patients and clinicians can automatically and effortlessly upload the data to the cloud, enabling near-universal, real-time access to relevant information. Diabetes-specific devices can connect to a smartphone, creating a powerful platform for remote monitoring and managing, especially since key device manufacturers such as Abbott Laboratory, Dexcom, Inc. and Medtronic began to share common formats (e.g. ambulatory glucose profile) and data.
Apps synchronize data collected from a patient's glucometer or fitness watch and enable physicians to monitor patients in real-time (e.g. Glooko Inc.). Other applications monitor food and carbohydrate intake or retrieve the nutritional information of food. Some companies even add gamification to the traditional diabetes management (mySugr App / Roche).
Non-/minimal invasive glucose monitoring
Self-monitoring with a capillary blood glucose meter has long been the only way to monitor a patient's blood glucose and to adapt their insulin administration. The frequent needle pricks are a crucial, but unpleasant part of the daily diabetes routine. However, that is changing.
While devices for continuous glucose monitoring (CGMs) cut down on blood tests, patients still have to prick a small needle under their skin. Modern sensors inserted under the skin of the belly or arm (eversense from Senseonics), however, measure the blood sugar every few minutes. They wirelessly send the results to a pump, smartphone, or another device. Such devices have become more accurate, and the operating time has increased to a range from 15 days to 6 months.
Microneedles are a less invasive method to measure blood glucose levels. For example, researchers at the University of Tokyo have arranged the microneedles on a paper sensor and adhesive patch. When placed upon the skin, the biofluid is extracted via capillary force and transported to the sensor to detect.
Non-invasive connected sensors measuring glucose include skin-patches (Abbott's FreeStyle Libre; sugarBEAT CGM from Nemaura Medical), nanotechnology-based gas sensors (AerBetic Inc) or radio wave technology (Sense Glucose Earring).
In 2020, researchers at Pohang University of Science & Technology presented a wirelessly driven 'smart contact lens' technology that could detect diabetes and further treat diabetic retinopathy just by wearing the lens. It is made of biocompatible polymers and comes with integrated biosensors as well as drug delivery and data communication systems.
Insulin delivery: smart pens and pumps
The race to offer tech-enabled, smarter methods of insulin delivery is on. Novo Nordisk has introduced smart pens that automatically record how much insulin was injected and provide the information to help recognize patterns and optimize therapy for pump users.
Lilly has launched a smart insulin pen with a dosing decision support app and Automated Insulin Delivery (AID) with its customary disk-shaped pump CGM, and a hybrid closed loop control algorithm. Bigfoot Biomedical has developed smart pen caps that incorporate integrated continuous glucose monitor data and health care provider instructions with insulin dose recommendations for people with diabetes.
Companion Medical's Bluetooth LE reusable computerized InPen features a bolus calculator, real-time insulin-on-board tracking, and dose history data for patients who require multiple daily injections. Biocorp's Datapen is a smart reusable injector pen with audio alerts, dose tracking, and Bluetooth-enabling cloud connections, reminders, and advice.
In addition, companies have developed several smart "bolus calculators", especially for insulin pumps, that enable a real adaptation of prandial and basal doses by integrating several parameters such as glycaemia or insulin sensitivity specific to the patient phenotype. They use self-learning AI algorithms that are specifically adapted to the patient's history of glycemic variations.
Artificial pancreas
Bionic or artificial pancreases basically replicate the function of a healthy organ. The devices can use AI algorithms to constantly monitor the patients' blood sugar level and automatically deliver the correct dose of insulin or glucagon to keep the blood sugar steady. Beta Bionics Inc. is developing iLet, a bionic pancreas, as a closed loop insulin pump system.
And Readily3D, a spin-off of École Polytechnique Fédérale de Lausanne, is working on a completely different kind of artificial pancreas. They are developing a novel system that can print biological tissue in just 30 seconds. The company aims to develop a reliable living model of the pancreas for testing diabetes medications.
Diabetology 4.0
The emergence and advancement of these technologies have improved the quality of life for patients. Intelligent systems are going to build the future of diabetology. Diabetology 4.0 will comprise fully automated smart pens and pumps, artificial pancreas, and monitoring devices to optimize patient and disease management. Connected care applications will provide more actionable information and insights as they allow diabetes data to be shared among patients, clinicians, devices, and other electronic systems.