News • Imaging equipment
Dunlee unveils oncology bundles at ECR 2023
Dunlee unveiled its new oncology bundles onsite at ECR. The bundles combine components that have been tested and verified to work together so clinicians can offer state-of-the-art onboard Cone Beam CT (CBCT) in facilities.
As cancer cases rise globally, an estimated 60% of new patients will need some form of radiation therapy, but only 25% of those patients will receive treatment, either because the equipment is not available or because treatment is too costly. It is estimated that by 2030, if every patient who needs radiotherapy has access to it, almost one million more lives will be saved every year worldwide. Image guidance has been a major breakthrough in efforts to make radiation therapy more precise, because it enables physicians to take images immediately before treatment while the patient is in the treatment position.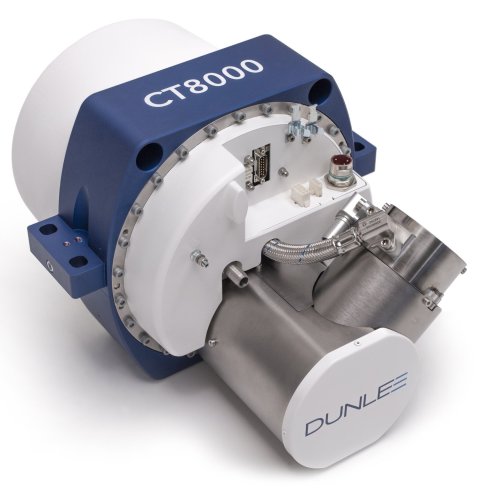 The oncology bundles include:
X-ray Tubes, which customers rely on Dunlee products' small focal spot size to enable high resolution imaging
X-ray Flat Panel Detectors, providing excellent soft tissue visualization to identify tumor borders, a large field of view, fast frame speed of up to 150 frames-per-second, sharp images, and minimal motion artifacts
Anti-scatter Grids, which significantly improve soft tissue visibility and uniformity without the need to increase imaging dose
Cables, including all modifications customers need for efficient integration into their linear accelerator
Dunlee offers two types of bundles, which combine successful and proven imaging solutions with the specific needs of image guidance in therapy:
DA1094 X-ray Tube Bundle, which consists of a flat panel detector, DA 1094 X-ray tube, anti-scatter grid and high voltage cables
Grid and Detector Bundle, which combines a state-of-the-art anti-scatter grid with the Dunlee XD-300 Detector for excellent soft tissue visualization and fast operation
Dunlee Solutions+, Dunlee's service portfolio, which supports customers in every step of product development, from system definition through operation
LMB Technology
As imaging departments continue to face lofty demands to maintain efficient operations, reduce costs and provide a positive patient experience, Dunlee's unique CoolGlide LMB technology performs just as well as the OEM alternative, and helps alleviate increased pressures for radiologists, including tube longevity, the wait time associated with tube cooling and a quieter, smoother exam.
Dunlee's CoolGlide Liquid Metal Bearings are designed and manufactured in Hamburg, Germany, based on knowledge gained from over 30 years of LMB technology development and over 100,000 LMB units sold worldwide. The invention of Liquid Metal Bearing Technology by the Hamburg R&D team in 1989 had an enormous impact on performance and ease-of-use, becoming the gold standard for CT and Image Guided Therapy systems.
CoolGlide LMB technology features benefits to address the following:
Throughput: A cooling channel within the bearing shaft directs cooling fluid to the anode. This design provides much higher heat conduction and cooling capacity than traditional ball bearing tubes.
Workflow: The anode rotates continuously and provides constant high speed through the entire working day without stopping, speeding up workflow and facilitating productivity. There is no preparation time necessary between every scan, as there is for ball bearing tubes.
Reliability: The bearing shaft and sleeve glide on a liquid film. The liquid is pumped to the interior of the bearing by spiral grooves. As there is no direct contact during operation, there's virtually no wear.
Noise: As there is no direct contact , there is no audible bearing noise during operation.
Source: Dunlee
More on the subject:
More on companies: