Sponsored • CT replacement tubes
Success Around the World
Dunlee's liquid metal bearing CT replacement tubes extend reach beyond USA and Europe with full registration in Canada and selected Middle Eastern countries.
The DA200P40+LMB tube with Dunlee CoolGlide technology is proving its value with successful operation in hospitals in both the USA and Europe since the first installations in 2020. The feedback we've received is that service engineers like the easy installation, while radiologists like the smooth operation, and patients appreciate the quiet environment. It is now also registered in Canada and selected Middle Eastern countries, so you can offer this outstanding tube to your customers in many regions around the world.
All-day operations and long life
CoolGlide is a liquid metal bearing technology that operates with virtually no wear for all-day operation and long life, and delivers a quieter sound pattern for smooth operation and a pleasant patient experience. The DA200P40+LMB tube was developed by the same team that was the first in the world to bring LMB technology to the X-ray market in 1989. With over 100,000 LMB units sold worldwide, the team built on its expertise when developing DA200P40+LMB with CoolGlide.
The tube is currently offered for the GE Revolution Evo and Optima 660 CT scanners. Future plans include validation for additional GE scanners.
Recommended article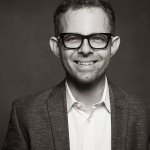 Article • Liquid metal bearing technology
Liquid metal bearing (LMB) technology has been a key aspect of extending the lifespan of CT scanners, improving workflow, and enhancing patient and operator experience via noise reduction. The LMB concept has been pioneered by Dunlee, with senior CT product manager Robert Bayerlein noting that the Hamburg-based company has a long heritage in imaging innovation.
Manufactured in the USA
All DA200P40+LMB tubes are manufactured in Illinois, USA with imported parts. The Liquid Metal Bearing with CoolGlide is designed and manufactured in Germany, based on knowledge gained from over 30 years of LMB technology development.
Choose your partner of trust
When you offer your customers Dunlee's high-quality replacement tubes as an alternative to OEM CT replacement tubes, you help them manage costs and maintain scanner uptime. Partner with Dunlee for reliable tubes, friendly service and outstanding support.
About Dunlee
Dunlee has over 100 years' experience in developing, producing and integrating innovative components for imaging systems. Serving both the OEM and replacement markets, Dunlee offers a comprehensive portfolio of reliable X-ray tubes, high voltage generators, detectors and product packages for CT, as well as solutions for interventional radiology, MRI and nuclear medicine. It offers support during development and throughout the product lifecycle, contributing to its customers' efficient production and go-to-market strategies.
Visit www.dunlee.com to learn more.
More on the subject:More on companies: