Article • Liquid metal bearing technology
Keeping CT scanning running smoothly
With CT scanners proving critical in the ongoing fight against coronavirus, keeping them maintained, fully-operational, and patient-friendly has never been more important. Liquid metal bearing (LMB) technology has been a key aspect of this by extending the lifespan of CT scanners, improving workflow, and enhancing patient and operator experience via noise reduction. The LMB concept has been pioneered by Dunlee, with senior CT product manager Robert Bayerlein noting that the Hamburg-based company has a long heritage in imaging innovation.
Report: Mark Nicholls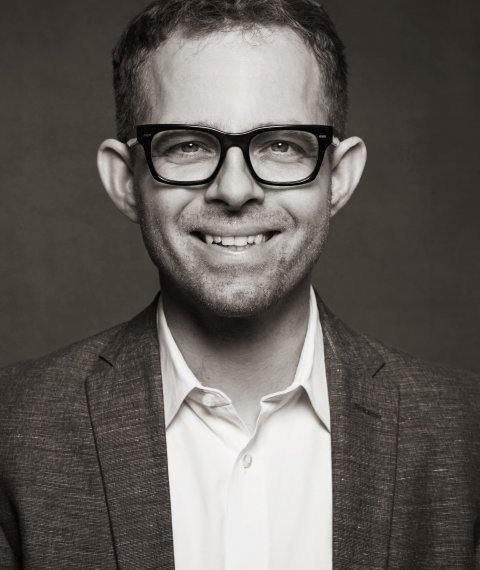 The LMB concept has been pioneered by Dunlee, with senior CT product manager Robert Bayerlein noting that the Hamburg-based company has a long heritage in imaging innovation. Indeed, it started supplying tubes within a year of Wilhelm Conrad Röntgen producing the first X-rays in 1895, for which he was awarded the 1901 Nobel Prize in Physics. But he added: "If you look at the last century in X-ray tube technology, one of the most important innovations has been liquid metal bearings, which was developed in Hamburg in 1989."
With only 1% of energy produced by an X-ray tube transformed into X-ray, and the remaining 99% producing heat, one of the most limiting factors in X-ray tubes is heat. Reducing heat is a constant challenge for engineers seeking to maintain high performance of CT scanners. "Every tube has a limitation in heat and if this is reached, the scanner has to pause," said Bayerlein. "It stops workflows and procedures and radiology departments cannot continue with protocols that need a high performance because they create a lot of heat."
The challenge with ball bearings is heat dissipation. As a solution, he explained, liquid metal bearings avoid direct contact and do not create friction. "This is why Dunlee's technology solution is called CoolGlide™, because the sleeve of the tube is gliding on the bearing without contact and with continuous heat dissipation by the fluid," he added. "This was a ground-breaking innovation and has significantly helped to get rid of the heat."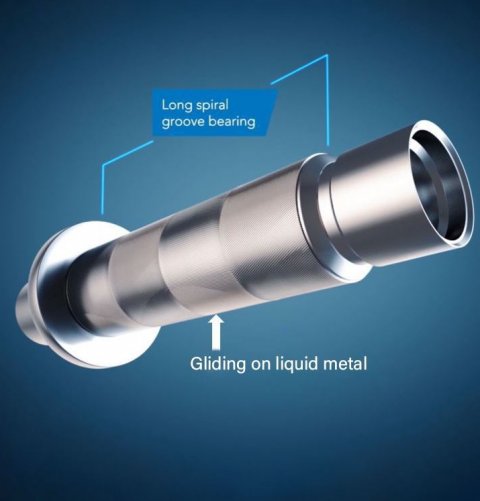 With no wear and tear, as it is gliding on a liquid metal fluid film, it continues rotating from the moment the scanner starts, until it finishes at the end of the day, meaning the only direct contact is when you start and stop. It eliminates the need to wait for tube cooling between studies, and improves throughput while delivering a quieter, smoother, exam. "There is a huge benefit when it comes to reliability," he continued. "The bearing is one of the weaker parts of the tube and there are traditionally a lot of bearing failures, but you do not see that in liquid metal bearing as you have no wear and tear."
Bayerlein said CoolGlide™ LMB technology increases CT tube longevity by minimizing stress on the tube and compared to traditional ball bearing tubes, LMB tubes can mean twice as many scan seconds. This has shown particular benefit during the coronavirus pandemic, where CT scanners have been in high usage. "We know there are sites that have had a huge increase in procedure volume. For example, in certain fever clinics in China where all the lung screenings are being done, scanners are running up to 22 hours a day with up to 600 patients," he said. "If you have a high workload, then it really helps if you have heat management; you do not have waiting times for overheating or start and stop times before examinations."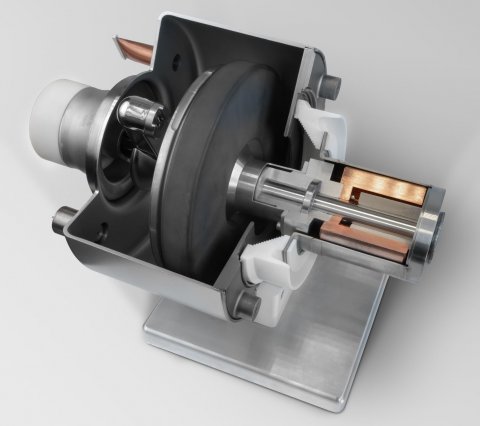 Noise reduction from ball bearings is a further advantage for LMB for patients and operators because noise can make patients feel uneasy, start to move, and lead to blurred pictures which can mean having to repeat procedures. As well as reducing anxiety for the patient, the lack of noise also improves the experience for surgeons and assistants. The enhanced reliability of LMB is also critical during lengthy procedures, where there can be no interruption to imaging. It also means reduced down time because of fewer tube exchanges.
Dunlee, which offers CoolGlide™ within the entire CT portfolio and is offered to OEMs, as well as providing replacement tubes for the service or the after sales market, has produced more than 100,000 LMB tubes since inventing the product. Bayerlein explains that the lifetime gain in reliability and reducing the need for replacement is one of the benefits of this technology. Dunlee's DA200P40+LMB™ CT replacement tube - showcased at ECR 2021 - is advancing this approach. Featuring CoolGlide™ technology, it is an alternative to the OEM (original equipment manufacturer) LMB replacement CT tube for GE Revolution Evo™ and Optima 660™ CT scanners.
Profile:
Robert Bayerlein is a senior product manager for CT with Dunlee and based in Hamburg, Germany. Dunlee is a Philips brand serving the original equipment manufacturer (OEM) and replacement markets, and offers a comprehensive portfolio of CT replacement tubes and other imaging system components.
More on the subject:
More on companies: