Drug therapy for heart-endangering staphylococcus infections
Researchers demonstrated the effectiveness and safety of a new drug for treating bloodstream and heart infections caused by Staphylococcus aureus bacteria.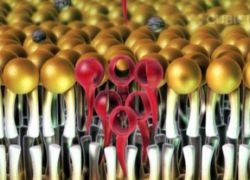 USA - The effectiveness and safety of a new drug for treating bloodstream and heart infections caused by Staphylococcus aureus bacteria has been demonstrated by researchers at Duke University Medical Centre, in an international clinical trial. The research results appear in the New England Journal of Medicine (17/8/06).
In 2003, this drug, daptomycin, received Food and Drug Administration (FDA) for the treatment of skin infections caused by S. aureus. However, it was not known whether the drug could effectively treat bloodstream and heart infections.
Because many strains of S. aureus have developed resistance to all penicillin-related antibiotics, treating the infections they cause is difficult, the researchers point out. Among these strains - methicillin-resistant S. aureus (MRSA) - some have now shown resistance to the drug vancomycin.
In their study, the researchers tested the drug's effect on two specific kinds of infection caused by S. aureus, as well as MRSA strains - bacteraemia and infective endocarditis. In the latter, if caused by S. aureus, the infection is extremely severe; it can affect either the tricuspid, mitral, or aortic valves. It frequently occurs in patients with pre-existing heart disease.
In the randomised, controlled trial, 246 patients in 44 centres in four countries, had bacteraemia, with or without endocarditis. The patients were randomly placed in one of two treatment groups, one receiving daily intravenous doses of six milligrams of daptomycin per kilogram of body weight, and the other given standard antibiotic therapy - initially, over four days, gentamicin, then a full course of either an anti-staphylococcal penicillin or vancomycin, depending on bacterial susceptibilities.
During these treatments and up to hospital discharge, the researchers evaluated the patients, but also, because up to 10% of S. aureus infections can recur after antibiotics are stopped, all patients were again evaluated six weeks later.
Daptomycin proved as effective as standard therapy, showing a 44.4% success versus 31.8% in eliminating drug-resistant S. aureus. However, the standard therapy did slightly outperformed daptomycin for S. aureus without drug resistance (48.6% v. 44.6%. Neither of those differences was statistically significant, the researchers concluded.
Treatment periods took about the same - eight or nine days - to clear an MRSA infection.
Because previous studies, carried out prior to the FDA approval of the drug's use for skin infections, had suggested that higher doses might cause significant side effects, and this study's subjects received higher dosages than those approved for skin infections (four milligrams per kilogram of body weight), the researchers also evaluated its safety. Daptomycin proved to be easier on the kidneys than standard therapy, which, the researchers suggest, was possibly caused by the use of gentamicin in the study, which has potent renal toxicity. Patients treated with daptomycin experienced fewer adverse kidney events (6.7% v. 18.1%). In addition, measuring the organ's ability to filter creatinine protein from the bloodstream indicated that kidney performance was less affected by the drug than by the standard therapy.