Article • DTI
Diffusion tensor MRI
During a session focused on innovations in cardiovascular imaging, at the British Cardiovascular Society annual conference (Manchester in June), Professor Dudley Pennell, Director of the Cardiovascular Magnetic Resonance (CMR) Unit, and Director of Non-Invasive Cardiology at Royal Brompton and Harefield NHS Foundation Trust, outlined the background to diffusion tensor imaging (DTI).
Report: Mark Nicholls
He explained how the technology yields information on water diffusion in tissue and is widely used by neurologists. It allows the mapping of the diffusion process of water molecules in biological tissues, in vivo and non-invasively, with the water molecule diffusion patterns revealing microscopic details about tissue architecture, either normal or in a diseased state.
Tractography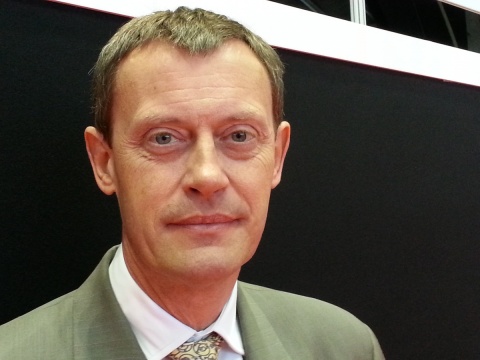 Through seven individual measurements taken by MRI, the DTI can map out the path of neurons and myocytes using an image processing technique called tractography. 'With brain tractography, the images are colour-coded for direction and it reveals amazing details in 3D and is used by neurologists to map where the neurons are going,' Pennell explained. 'It also has an application for the heart and can image the organisation of myocardial cells.'
DTI has been around since the mid-1990s but until recently has been a slowly evolving tech­nology. It has taken huge steps forward with the use of accelerated imaging, advanced technology, and high field magnets (3-Tesla). Within cardiology, it has an application for cardiomyopathy, myocardial infarction and congenital heart disease.
The challenges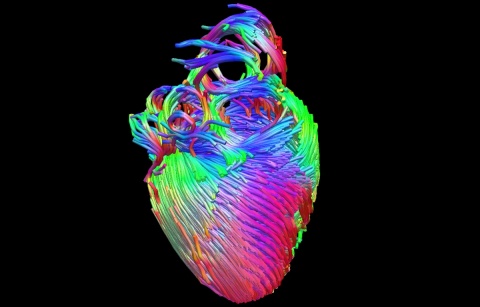 'There are, however, major challenges for cardiac DTI,' the professor added. 'Because of the movement, there is a need for advanced motion freezing techniques, for spatial and temporal resolution and the complexity of myocardial architecture also pose challenges.' DTI is an evolving discipline and one that is revealing stunning images that will help in the diagnostic process, particularly with hypertrophic cardiomyopathy (HCM) and there may yet be a range of further cardiac applications that it may have a role in, Pennell suggested. He showed how abnormal contraction in hypertrophic cardiomyopathy has been shown to result from abnormally reduced rotation of blocks of myocytes, called sheetlets, which are organised contractile structures in the heart consisting of many myocytes. 'With Cardiac DTI the current approaches appear promising and it is improving our understanding of normal cardiac structure,' he concluded.
During the same session, Derek Hausenloy, Professor of Cardiovascular Medicine at University College London and Duke-National University of Singapore, outlined the role of Hybrid PET/MR imaging in cardiac disease. A technology that has only been available since 2011, he said it had the advantage in that the PET element images the biological process and MR the tissue characteristics. Hausenloy: 'Through that, we are gaining new pathophysiological insights into cardiac disease.'
Profile:
Dudley Pennell is Professor of Cardiology at the National Heart and Lung Institute, Director of the National Institutes of Health Research Cardiovascular Biomedical Research Unit located at Royal Brompton Hospital, and additionally he directs the Cardiovascular Magnetic Resonance (CMR) Unit.