News • Pediatric cardiology
3D ultrasound volume measurement of heart chambers
The 3D functions of the TOMTEC software package helped to establish reference values for volume ultrasound diagnosis of congenital heart defects in children.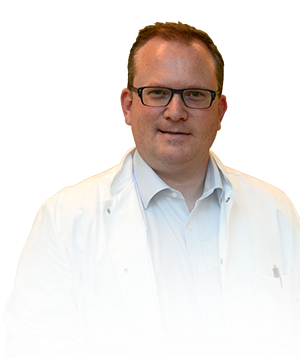 MRI is the gold standard when it comes to diagnosing complex heart defects of the left or right ventricle in pediatric patients since relevant parameters such as volume or ejection fraction cannot be reliably and reproducibly determined via ultrasound. But now Dr. Kai Thorsten Laser, Deputy Director of the Pediatric Heart Center and Center for Congenital Heart Defects at the Heart and Diabetes Center NRW in Bad Oeynhausen, and his team are developing a workflow for valid 3D ultrasound functional measurement and quantification of both ventricles. In the context of this work a study was conducted to establish the first ever reference values for 3D ultrasound diagnostics – a real breakthrough in pediatric cardiology.

For children an MRI exam is very stressful and the 45-minute procedure to evaluate ventricles requires sedation or anesthesia. Consequently, the data pool with regard to MRI ventricular quantification is poor. "These are two very good reasons to have a closer look at the possibilities modern 3D ultrasound offers with regard to the diagnosis of congenital heart defects in children," says Kai Thorsten Laser, who has been using the TOMTEC software package for ventricular volume measurements and was impressed with what he saw. "In order to be able to use this technology routinely in children with congenital heart defects such as aortic valvular disease or tetralogy of Fallot we needed to ascertain that ultrasound delivers results in terms of validity, precision and reproducibility that are comparable to MRI results."
Good software delivers comparable 3D ultrasound results
Blinded exams of a total of 38 children (17 healthy children, 21 patients) provided the necessary insights: "We found that 3D ultrasound with our specifically designed analysis workflow generated only minute differences compared to the MRI results. Then, in a joint project with facilities in Bonn and Munich, we collected data from 360 healthy children in different age groups and used the results to establish reference values for the evaluation of ventricles. Now the data pool for 3D ultrasound is much larger than the one for MRI exams."

The fact that the 3D ultrasound of the left and right ventricle delivered convincing results is to no small measure due to the software the cardiologists used: "In order to generate reproducible and valid results we have to stick to a certain workflow. This entails volume measurements of the right ventricle in 2D sections and the adaptation of the 3D echo results. When dealing with highly individual and complex issues such as pediatric heart defects, AI-supported automation reaches its limits." The TOMTEC team responded to the cardiologists' ideas and tweaked the system to allow viewing the entire data set. Now adjustments and precise measurement of the right ventricle can be performed.
From niche to routine usage
At Dr. Laser's Heart Center 3D ultrasound with TOMTEC and reference values has become a standard component in the diagnostic work-up of congenital heart defects. However, this procedure is not being used extensively throughout the country since not many office-based cardiologists have access to the technology. Moreover the analysis of the 3D ultrasound exams takes 5 to 10 minutes longer than the conventional 2D procedure. But Dr. Kai Thorsten Laser makes the case for 3D ultrasound: "In an MRI exam we need to sedate the children which is very stressful for the young patients. Moreover when looking at the MRI exam and analysis times 3D ultrasound is clearly superior."
Source: TOMTEC