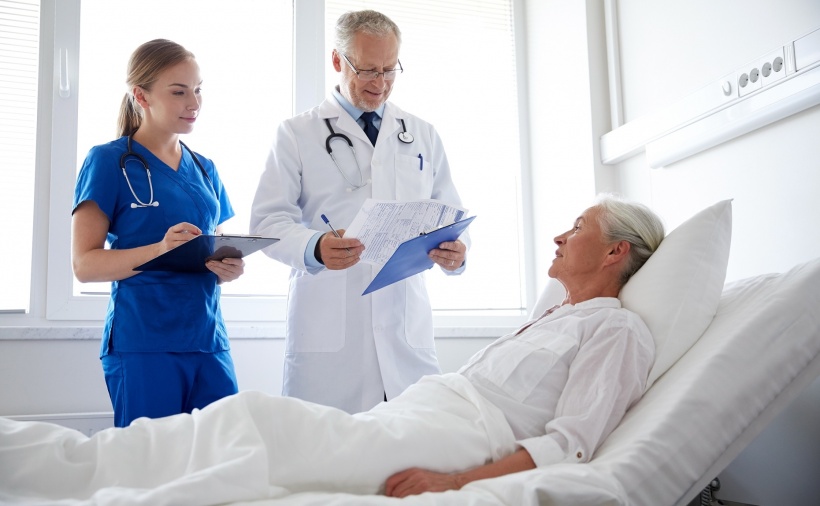 Source: Shutterstock/Syda Productions
Sponsored • Innovation
Dedicating time to patient care, not to paper work
Intelligent IT solutions are key in meeting today's and tomorrow's challenges in healthcare management
Ensuring patients get the attention and individual care they need in time – in light of growing budget constraints and ever-increasing regulations, this is one of the key resource struggles healthcare organisations face today.
Healthcare personnel only have as much time on their hands as they do. Therefore, the only way forward can be to unburden them from administrative tasks and enable them to focus on what they do best: caring for patients. This needs to be achieved through intelligent IT that doesn't just do more of what it already does, but also enables healthcare organisations to optimise processes.
This is what Konica Minolta is aiming for when offering solutions for IT workflows that automate document-related processes such as electronic health records (EHR), hospital information systems (HIS), digital admission and discharge processes as well as invoicing and archiving solutions. This means less manual labour, faster information access and exchange while lowering costs.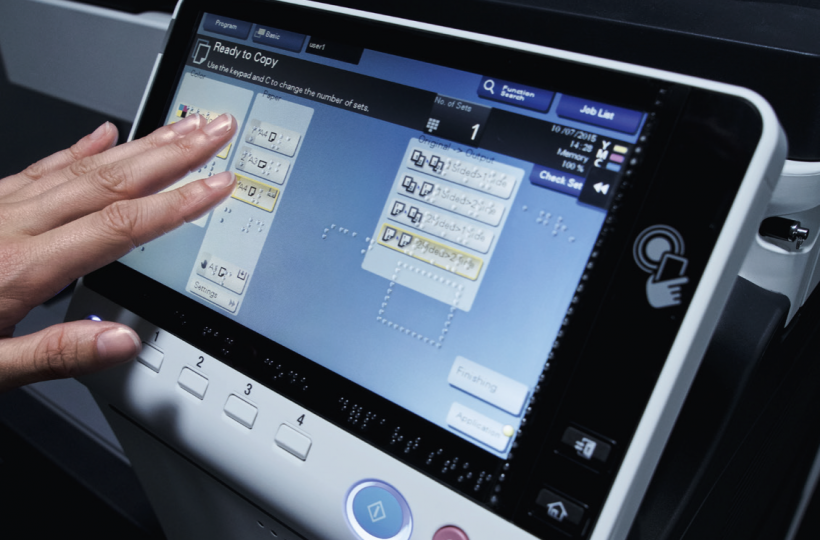 Source: Konica Minolta
With Konica Minolta's PDB (Print DICOM Booklet) solution, radiology results can be printed in a specially designed booklet for reference purposes, encompassing the DICOM images and examination reports that can be shared with any physician. The integrated software and hardware solution meets the highest medical imaging needs, while printing on paper to reduce costs. The booklet also allows further information such as access plan, schedules or annotations of the medical imaging centre to be included.
The digitalisation of information flows can even help to save lives: the automation of ambulance and emergency processes enables direct transmission of patient information by an ambulance team. Ambulance and emergency forms are sent directly to an ambulance team's tablet. Once the hospital receives the data, medical staff prepare to receive the patient and provide timely treatment.
Processes can also be improved by setting up optimal solutions for meeting accessibility requirements: since touch displays common in printing solutions are particularly difficult for visually impaired people to operate, Konica Minolta offers a plastic, electrostatic film with braille which can be stuck onto the control panel of their printers. The braille contains the most frequent functions such as black/white or colour printing, and paper tray choice.
Overall, one of the biggest obstacles for optimised workflows in a hospital is the proliferation of systems: regardless of which procedures are involved, Konica Minolta has the expertise and experience to introduce automated workflows that bring substantial bottom-line benefits. Konica Minolta is looking forward to meeting their existing and potential clients at MEDICA 2017 and presenting their solutions at booth D68 in hall 9.
Source: Konica Minolta
More on the subject:
More on companies: