Image source: Adobe Stock/MQ-Illustrations
Article • Imaging resource management
Managing the CT contrast media shortage with clinical decision support tools
On March 31st, 2022, a city-wide lockdown to curtail the spread of the Covid-19 virus in Shanghai, China, shuttered the GE Healthcare manufacturing facility that produces 80% of the global supply of iodinated contrast media agents iohexol (Omnipaque) and lodixanol (Visipaque). Although the plant was able to operate at 50% capacity by mid-May, the shutdown resulted in a substantial contrast media shortage that has had worldwide impact.
Report: Cynthia E. Keen
To deal with the shortage, hospitals implemented strategies to conserve contrast media supplies for urgent or non-deferrable CT exams. Strategies included methods to reduce administered contrast media volume, use of a single vial for multiple patients, use of alternatives to non-ionic contrast media when clinically appropriate, and performing alternative imaging exams in lieu of contrast-enhanced CT, such as MRI, ultrasound, and PET/CT.
In addition to the recommended strategies, Brigham and Women's Hospital, Massachusetts General Hospital, seven community hospitals, three specialty hospitals, and multiple affiliated ambulatory care centres utilized a clinical decision support (CDS) tool embedded in the electronic health record (EHR) to alert clinicians about the contrast media shortage and to encourage them to modify their imaging exam orders for their patients whenever possible. Researchers assessed the impact of two EHR order entry-based interventions, reporting in the American Journal of Roentgenology that over a 90-day period beginning April 1st, the mean number of orders for contrast enhanced CT per weekday decreased by 15.2%. Additionally, a mean 12% fewer patients had these scans every weekday.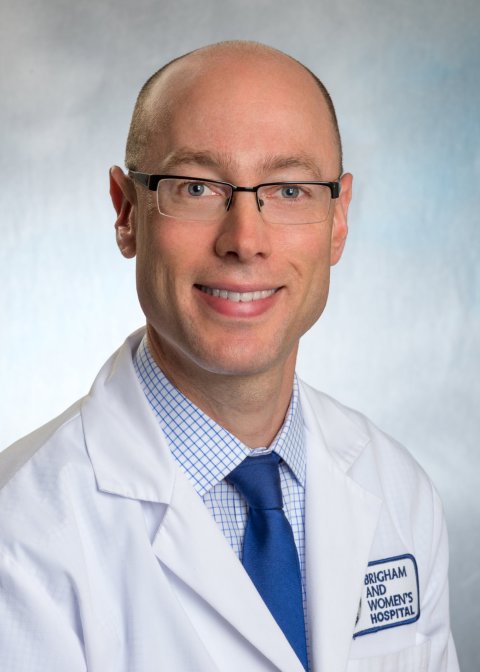 Principal investigator Daniel I. Glazer, MD, Assistant Professor in Radiology at Harvard Medical School and a member of the Center for Evidence-based Imaging of Brigham and Women's Hospital, and colleagues assessed the impact on contrast enhanced CT utilization and referring provider ordering patterns of the CDS-triggered EHR intervention. CT utilization and ordering patters were compared prior to and following two consecutive, individual EHR interventions. The study data included 79,259 patients having 41,433 exams in the pre-intervention period, 6,157 in the first post-intervention period, and 50,989 in the second one.
Prior to the contrast media shortage, the existing protocols for ordering CT exams through the EHR interface in the multi-facility hospital system enabled referring physicians to order exams with and without contrast media, with the use of contrast media at the radiologist's discretion, or not to specify at all. Additionally, ordering physicians could enter free-text clinical information about the reason for the exam as part of the order.
Beginning May 10th (intervention #1), when a referring physician ordered a contrast-enhanced CT of the neck, chest, or abdomen and pelvis, an alert was displayed advising of the contrast media shortage, and recommending specific alternative exams. Also, an email blast was sent to all practitioners in the healthcare system advising of this. Beginning May 16th (intervention #2), it became necessary for a physician ordering a contrast-enhanced CT to enter detailed clinical information in the free-text box. Radiologists reviewed this information to determine if a non-contrast CT exam could be substituted, and did so if clinically feasible.
There was a small steady decline in the total number of patients having CT exams performed during the study period. The average number of patients having CT exams of any kind on a weekday was 1,350 pre-intervention, 1,323 first post-intervention, and 1,314 second post-intervention, a modest decline However, the number of patients having contrast-enhanced CT exams performed on weekdays declined significantly, averaging 727 daily pre-intervention, 689 first post-intervention, and 639 second post-intervention, or 53.8%, 52.1% and 48.7% percent of the total, respectively. "The findings support the role of EHR order entry-based changes to achieve rapid impact on ordering clinician behaviour and subsequent clinical practice within a large health system," concluded the authors.
Profile:
Daniel I. Glazer, MD, is an abdominal radiologist at Brigham and Women's Hospital (BWH) as well as the Medical Director of CT and Cross-Sectional Interventional Radiology for Brigham Health. He is an assistant professor of radiology at Harvard Medical School as well as faculty at BWH's Center for Evidence-based Imaging (CEBI). CEBI is dedicated to achieving measurable improvements in the quality, safety, and efficiency of care delivery, using innovative information technology solutions and change management strategies.