Image source: Adobe Stock/Angelov
Article • Impact of ICM packaging and delivery systems
Contrast media bottles: benefits of switching to multi-dose
Iodinated contrast media (ICM) enhance CT imaging, but its single-dose packaging is increasingly proving at odds with modern, more sustainable imaging practices. New award-winning research by a radiology resident and faculty members at Vanderbilt University Medical Center in Nashville, Tennessee, proposes a promising alternative: A switch from using single-dose injectable contrast media kits to regulatory agency-approved multi-dose bottles and syringeless injection systems could conserve ICM supplies, mitigate the impact of future shortages of contrast media, minimise waste of residual contrast media remaining in bottles after use by over 70%, reduce plastic polymer waste from syringes and ICM bottles by 93%, and slash costs by up to 35% on medical and pharmaceutical supply spending related to contrast-enhanced CT examinations.
Report: Cynthia E. Keen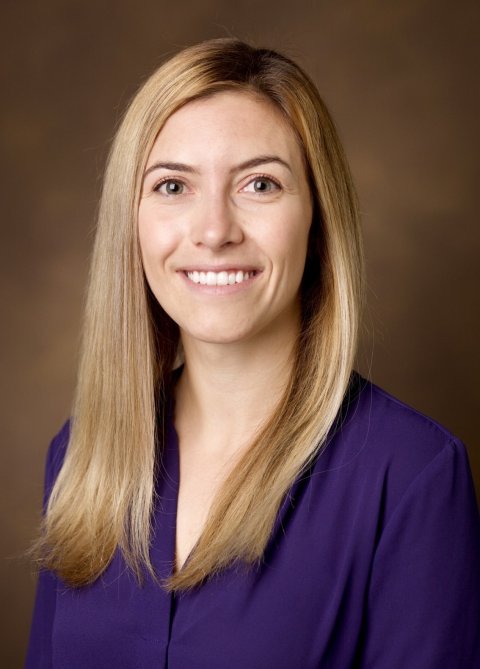 Multi-dose syringeless injector systems use two individually exchangeable 500 ml ICM bottles as reservoirs but have similar workflow to standard syringe administration of ICMs.
The global shortage of contrast media caused by Covid-19 production shutdowns in 2022 has stimulated mitigation strategies by hospitals worldwide. And with escalating concerns about the detrimental effects of plastics production, use, and disposal in the environment, healthcare practitioners are beginning to think about ways to develop better, smarter practices.
Led by Jennifer S. Lindsey, MD, the researchers conducted a comparative analysis of ICM waste, plastic waste, and the associated financial costs for both the single- and multi-dose ICM delivery systems. They estimated 24-hour contrast usage based on two weekdays and a day on the weekend at their hospital, and then extrapolated this data to estimate 365-day usage and average monthly usage.
One fifth of ICM going to waste
The development of advanced CT hardware technology and software allows for protocols that require lesser amounts, leading to increased quantities of unused contrast agent in 100 ml sized packaging. At Vanderbilt, on average 20% quantity of a 100 ml bottle is not used and requires disposal. The radiology department performs an average of 4,078 contrast-enhanced scans per month, or 48,938 scans per year generated by six CT scanners deployed for inpatients, outpatients, and emergency department patients. This equates to an estimated 964,039 ml (964 litres) wasted per year, at a cost of more than US $103,000 annually.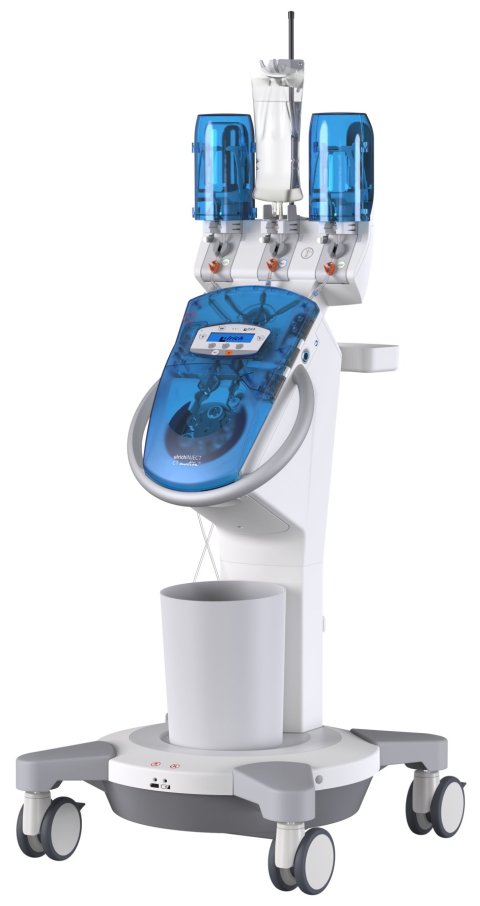 Switching to a multi-dose delivery system has the potential to reduce ICM waste by 704.7 litres annually, or approximately 73%, according to the authors. They estimate that the capital cost of purchasing multi-dose delivery systems for its six CT scanners would be recouped in six months, and that the monthly savings for the Vanderbilt radiology department would be an estimated US $41,205.
After calculating the weight of the two sizes of empty bottles with rubber stoppers, the weight of the plastic packaging for each, and the weight of syringes/packaging used for single-dose ICM injection, the researchers determined that single-use plastic polymer waste was approximately 6,019.1 kg per year compared to only 444.3 kg for multi-dose ICM delivery systems, a reduction of 93% of plastic polymer requiring disposal.
The team then compared the cost of purchasing single-use syringes, as well as auxiliary supplies including tubing, transfer sets, and saline. They estimated total cost savings to be US $587,256 per year, less the capital costs to purchase multi-dose syringeless injector systems as needed.
Other benefits include reduction in packing and shipping costs to a manufacturer's recycling facility. GE Healthcare, which built the first recycling facility for ICM iodine in Norway in 2006, has added more to serve its global clientele, but shipping costs can still be substantial and may be prohibitive for hospitals that are not located close to them.
This research shows it is possible for new technologies, in this case, syringeless multi-use injector systems, to overcome the upfront capital investment and have a significant impact, both financially and on our carbon footprint

Jennifer S. Lindsey
'500 ml plastic ICM bottles have the lowest environmental impact compared to glass bottles and smaller plastic bottle sizes for greenhouse gas emissions, resource consumption, and cumulative energy demand,' the researchers write.
'The Vanderbilt radiology department has been very supportive of this research,' Lindsey tells Healthcare in Europe. 'In fact, our preliminary analyses showed such a positive financial and environmental impact that our radiology department decided to purchase the multi-dose contrast injectors for a subset of our CT scanners, and we are currently conducting a follow-up study to prospectively measure their impact on waste.'
The Association of University Radiologists (AUR) awarded the authors its 2023 Memorial Award, honoring the most original and outstanding research article written by medical students, 1st year Fellows and radiology residents. Lindsey presented the findings at the 2023 AUR annual meeting and has received numerous inquiries about them. 'This research shows it is possible for new technologies, in this case, syringeless multi-use injector systems, to overcome the upfront capital investment and have a significant impact, both financially and on our carbon footprint,' she said.