Image source: Shutterstock/LEDOMSTOCK
Article • The QuADRANT project
Clinical audits in radiology to promote high quality medical care
Clinical audit within radiology departments can help promote high quality medical care and improve patient experience, as well as provide educational and teaching opportunities. Aiming to see consistent delivery across Europe, clinical audit is currently under the initiative 'Diagnostic and Interventional Radiology, Radiotherapy, and Nuclear medicine including Therapies'.
Report: Mark Nicholls
The latest project is being conducted on behalf of the European Commission (EC) by a consortium led by the European Society of Radiology (ESR), including the European Society of Radiotherapy and Oncology (ESTRO) and the European Association of Nuclear Medicine (EANM).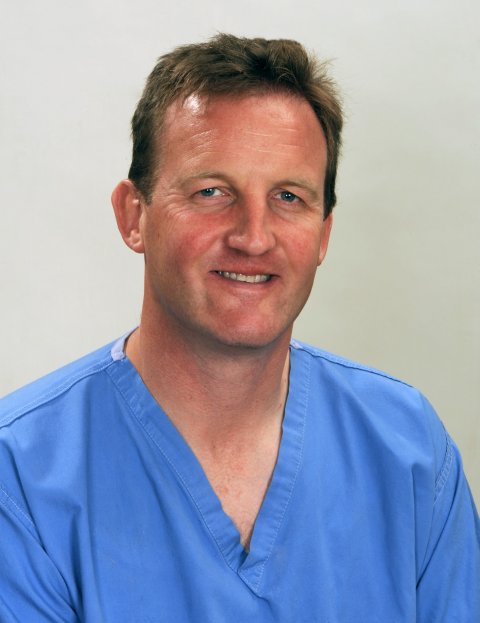 QuADRANT progress will be updated during an ECR 2021 session led by Professor David Howlett. This aims to help radiologists understand the principles of clinical audit, as well as deliver an update on the ESR Esperanto audit project. Howlett, who chairs the ESR Audit Standards subcommittee and leads the QuADRANT project, explained that the EC launched this in January 2020, to improve quality and safety in radiology, radiotherapy and nuclear medicine through clinical audit ('a systematic process whereby medical radiological practice is examined against agreed standards with modification of practice if needed'). 'The EC want us to look at clinical audit across Europe,' he explained, 'to find how and where it's being done well; what are good practices, and what the barriers are to clinical audit, but with a particular emphasis on clinical audit as mandated within the EU Basic Safety Standard Directive (BSSD)' (2013/59/Euratom).
The project looks at clinical audit implementation and procedures against a backdrop of seeing it embedded in clinical practice in support of the BSSD, which is now mandatory within the EU. The ESR has also developed the EuroSafe Imaging initiative to support and strengthen medical radiation protection across Europe. The session will explain five key work packages of the 30-month project. Howlett will examine the importance of clinical audit; review the role of audit within the BSSD; examine ESR audit-related initiatives; review the project, examining timelines and outputs of work packages; and consider challenges and potential benefits for QuADRANT.
It has shown to be a very effective tool in improving outcomes for patients and staff, but can also look at areas such as costs and enable departments to assess whether they are hitting targets and how things can be improved

David Howlett
The five work packages included an initial conference webinar meeting in December – to give background and current practices in member states.
Dr Adrian Brady, Head of Department and Consultant Radiologist at Mercy University Hospital, in Cork, Ireland, and ESR Second Vice-President, will update outcomes and recommendations from that session, while EC project officer Georgi Simeonov will discuss the project from the EC perspective.
The next step will see the project survey clinical audit practice, process and infrastructure in all EU member states, plus the UK, Norway, Iceland and Switzerland. A further conference is planned for December 2021, with the fifth and final phase producing a summary conclusion and recommendations for the EC. Howlett said clinical audit is becoming increasingly recognised within the clinical governance process. 'It's part of quality improvement and an important tool in looking at practices and processes, and benchmarking against what is considered good practice,' Howlett explained. 'It has shown to be a very effective tool in improving outcomes for patients and staff, but can also look at areas such as costs and enable departments to assess whether they are hitting targets and how things can be improved.'
The ESR has been active in audit-related initiatives, notably via the Esperanto document, launched at ECR 2019, which gives a background to clinical audit and discusses BSSD requirements, and also contains audit templates to allow departments to undertake their own audits. A new version of Esperanto is scheduled for 2022, with an upgrade in line with the project's output findings. 'QuADRANT will establish a roadmap of clinical audit activity across the EU, providing the EC, and thereby Europe, with a way forward for clinical audit that will help implementation and develop infrastructure, improving practice and process.'
Profile:
Consultant radiologist Professor David Howlett is with East Sussex Healthcare NHS Trust and is also Honorary Clinical Professor of Radiology at Brighton and Sussex Medical School, UK. He specialises in head, neck and symptomatic breast imaging. He is also chair of the European Society of Radiology Audit and Standards subcommittee and project lead for QuADRANT.