"Clean hands" to reduce nosocomial infections
The project "Clean Hands" is Germany's contribution to the WHO initiative "Clean care is safe care". "Clean Hands" aims at improving hand hygiene in German hospitals in order to significantly reduce nosocomial infections.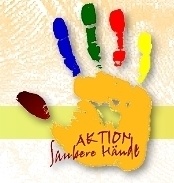 German health minister Ulla Schmidt, under whose auspices the project was launched, appealed to the hospitals: "The best protection against nosocomial infections is simple and efficient: disinfect hands!"
Each year 500,000 hospital infections are recorded in Germany alone, for example as post-operative wound infections or pneumonia in ventilated patients. Thus, they are one of the major challenges of patient safety. And the single most important measure to prevent the transmission of pathogens is adherence to a strict hand hygiene regime by the hospital staff.
"Clean Hands" is a joint project by the National Reference Center for Surveillance of Nosocomial Infections, the Society for Quality Management in Healthcare and the Action Alliance for Patient Safety. The project, which encompasses a study and a campaign, will run for three years and receive 650,000 EUR funding from the German Ministry of Health.
Reducing the number of nosocomial infections will save lives - and money. These infections increase the length of stay and require additional treatment, both considerable cost factors.
"It is unthinkable that a successful therapy might fail because hands were not disinfected properly", says Ulla Schmidt
Further information: