Article • Impressive advances reported at Intelligent Health 2019
China pushes the use of medical AI
September: Basel, Switzerland: 'Intelligent Health 2019', a conference dedicated to artificial intelligence (AI) in medicine, underlined the growing interest by the rising number of attendees – 1,400 in 2018, its first year, to 2,027 this year.
Report: Cornelia Wels-Maug
With examples of AI use from around the world, the common thread throughout was how AI can serve humankind by enabling better understanding of patients and offering the means to improve productivity and effectiveness. It has the potential to render the dream of precision medicine a reality, according to one speaker proclaiming the potential benefits.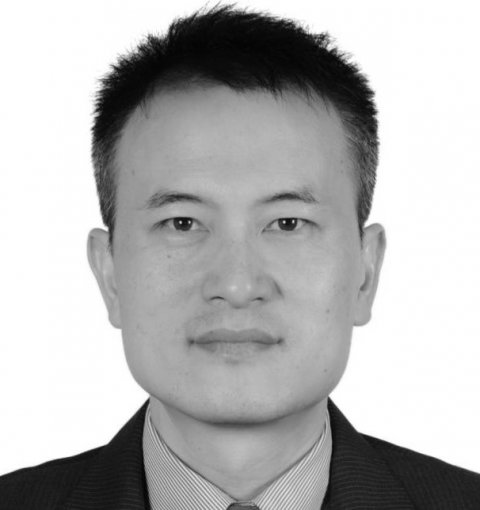 The extent to which AI is already used varies substantially between countries. The Xiangya Hospital, Central South University, Changsha, shows the largest medical use of AI and smart care in China, according to Professor Weihong Huang, who works in the hospital's Department of Dermatology, and for the Mobile Health Ministry of Education – China Mobile.
Founded in 1906, the 3,500-bed Xiangya Hospital has a catchment population of 100 million people and serves about three million out-patients and 130.000 in-patients annually. It belongs to a group of 44 comprehensive public hospitals in China that are directly administered by the Ministry of Health. What also sets this hospital apart is that it is 'the first and only ministry key laboratory in health information technology of China and specialises in mHealth, big data, AI and IoT', Huang explains. Based on its profound database of medical information, the hospital has been deploying several AI-use cases to determine the effectiveness of artificial intelligence.
AI-based decision support – on par with doctors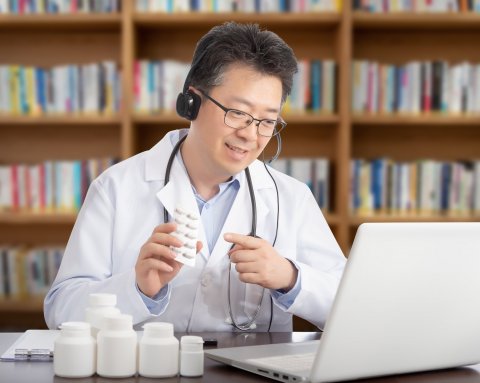 Given the extent of patient data collected over recent years, Xiangya Hospital oversees a substantial database of medical information that spans well over a decade in most cases: the compilation of medical orders (20 bn) and drug information (30 bn) has been going on for more than 15 years; lab results (+400 mil) and examinations (+250 mil) have been collected for more than 10 years; medical records (1.8 mil) for seven years and imaging reports for more than six years respectively. This trove of information has prompted the hospital to look at ways to use it for AI-based applications in an attempt to offer 'smart' services: 'We need new business that allows for more intelligent, accessible and affordable care', says Huang.
Skin care based on image recognition
In China, skin diseases are a widespread burden, with high rates of allergic skin reactions and significant mortality rates due to skin cancer. The dermatology department of Xiangya Hospital organises the largest national biological sample bank for rosacea, lupus and skin cancer, Huang explains. It also possesses China's largest clinical image dataset of skin diseases.
The image library is the key enabler for Xiangya's so-called smart care platform, which contains one million dermatopathology pictures, a standardised skin disease library with 400,000 images, and a tagged picture repository of 20,000 images respectively. Based on those images, the dermatology department created a dataset containing 2,656 facial images showing six common skin diseases (seborrheic keratosis, actinic keratosis, rosacea, lupus erythematosus, basal cell carcinoma and squamous cell carcinoma) and tested the ability of convolutional neural networks to diagnose those six skin diseases accurately.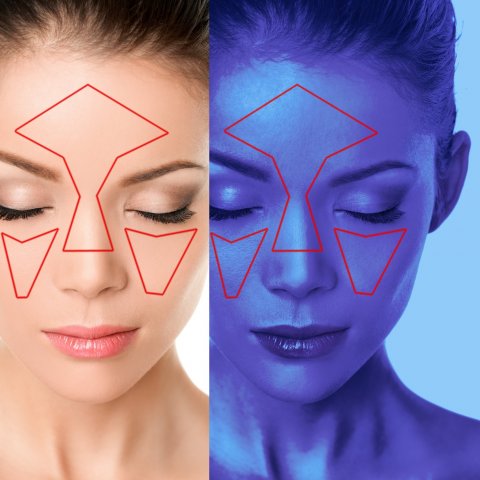 At a later stage, patients were asked to photograph their facial skin conditions with a mobile device. Subsequently, these were interpreted by an AI-based algorithm. 'The results are comparable with those from dermatologists', Huang says. In the case of psoriasis, he explains, the algorithm even performed slightly better than a group of 25 dermatologists when interpreting a sample of 100 images.
There is an insufficient number of dermatologists in the region so, backed by these findings, in November 2018 Xiangya Hospital resorted to launch the first dermatology Internet hospital licensed to operate online in China. Furthermore, Xiangya is collaborating with over 100 other hospitals across 30 provinces and has established the first national skin cancer collaborative network to enable a faster access to diagnosis and subsequent treatment for patients.
Health IoT might be the 'next big thing'
Xiangya Hospital also deploys AI for other cases to make better use of limited resources via automation. This includes an interactive app that enables patients to upload their medical history, including pictures, ahead of an appointment, to free up time for the actual diagnosis when visiting a clinician. Another example is the so-called 'smart cervical cancer screening' programme, which assists in examining 60 million women annually by reducing the time it takes to evaluate the involved pap test slices. 'We want to bring down the time for evaluation of the slides from currently 60 seconds to 50 and even 45 seconds', Huang explains. 'Currently, we review 200 slices per day; this programme will help us to increase this to 300 slices per day in the future.'
Huang is convinced that the future of healthcare will be data-based. Hence, he stresses the importance of IoT for generating a broader data base of medical information and outlines his vision of health IoT. 'H.IoT will be the new thing. We want to use health data more effectively to enable smarter care. For this, we need to establish a consistent management and quality control of health-related data from inside and outside the hospital. We even need to collect data that is small, dirty and incomplete', Huang postulates. 'Data is good. The future will be a smart home', he confirms, urging his audience: 'Don't be lazy'.
Profile:
Weihong Huang holds a B.Eng. degree in automation, an M.Eng. degree in pattern recognition & smart control from Southeast University and a Ph.D. in computer science from Nanjing University, China. He was a Postdoctoral Research Fellow with CNRS University Lyon 1 in France, a lecturer in the Department of Computer Science, University of Hull, UK, and a Senior Lecturer at the School of Computer and Information Systems, Kingston University, UK. In 2016, he became a professor and Depute Director of the Mobile Health Ministry of Education-China Mobile Joint Laboratory, Xiangya Hospital, Central South University. His research includes mobile health, AI in healthcare, cognitive computing for healthcare, semantic multimedia computing, and knowledge graph applications. Huang is a Committee Member of the China Hospital Information Management Association, a Standing Committee Member of the Medical and Health Big Data Evaluation and Assurance Board of the Chinese Health Information and Big Data Association.