China looks inward and outward
In vitro diagnostics partnerships
From the meetings between the Presidents of China and the USA came the slogan, 'A new model of cooperation'. One item discussed was the proposed $4.6 billion purchase of a US pork producer by a Chinese company, which affirmed: 'the acquisition won't affect the quality of the bacon on stateside breakfast tables'.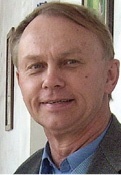 The concerns that keep Chinese IVD suppliers out of developed markets are not about breakfast tables, but operating tables. Bare bones, but at the cheapest price, doesn't make for a tasty breakfast any more than for a dependable IVD source and actionable test results.
The old adage, 'perception is ev­erything in marketing', holds true for IVD; as does 'History repeats itself'. Japan of 50 years ago was perceived as selling cheap junk, no matter how good a product and support system an individual company may have designed. Just as with Japan at early development stages, Chinese companies lack home-grown innovation and attention to quality, and have concentrated on being the low cost producer – a strategy perhaps successful in most cash starved Chinese labs, but opening doors wide for foreigners in those large, rich Chinese hospitals who insisted on the best, and all hospital labs in the affluent, developed countries.
The large multinational IVD companies have dominated China's high-level hospital labs. They followed the strategy of American bank robber Willie Sutton, who, when asked why he robbed banks, was quoted as saying, 'Because that's where the money is.' China's healthcare system has been broken for generations, since the loss of government support and reliance on market forces, resulting in patients having no confidence in hospitals lower than the top tier. So, top hospitals are overloaded with patients and 60-80% of the IVD testing (and revenue) has been in those labs. The lower level labs could not generate enough revenue to cover costs.
Times are changing. Since China's healthcare reform began in 2009, modern healthcare infrastructure has been reaching the community health centres in cities, at county level, township level and, soon will reach village level. There are only 1,399 top level (class 3) hospitals, 6,488 Class 2, 5,636 class 1 and 7,861 community health centers in the cities, and 37,295 township level hospitals, 24,999 community health stations, and 662,894 village clinics. Compare this with the 5,724 total registered US hospitals. Is it surprising that the China IVD market has so much potential and has been growing at 30% annually since 2009?
Patient traffic is still not there at lower levels due to lasting perceptions and inability to pay, but local health insurance schemes are directing patients to these lower level facilities, and that is taking hold. IVD test volumes are increasing – still the domain of the local producers as foreigners have yet to develop an effective strategy to reach them.
Does this mean lower level facilities will be substandard in quality? Until recently, China's labs, especially those without expert clinical professionals, lacked the tools to judge 'value' over price. Manufacturers were very loosely regulated and sales were made more on personal relationships, than value judgments.
Some changes are bringing the Chinese IVD manufacturers up to world class quality standards. To pass China's FDA, all manufacturers must comply with ISO13489, requiring a documented and implemented quality system. Hospital labs in China are increasingly complying with ISO 15189, which requires routine internal quality control and external blind surveys. The Centers for Clinical Laboratory Management in each province have been taking blind samples to the hospitals and reporting comparative results. Now the hospitals can judge value, not just price, and it is playing a major role in separating the quality companies from lowest cost, poor quality manufacturers.
How is this impacting on Chinese manufacturers? Many Chinese IVD firms are becoming world class in quality, but still having trouble accessing the developed markets. We will bring over 75 Chinese IVD manufacturers with their quality products to the American Association of Clinical Chemists 2013. Clearly, they are reaching out.
Multinational IVD manufacturers are looking for partnerships, or M&A opportunities, to help them reach into the huge China healthcare system, and cash rich Chinese IVD manufacturers are looking to multinationals to bring them innovation and an understanding of the developed market culture and logistics support.
Look for increasing cross investments to bring both sides into the world IVD market, more as partners than competitors, maintaining quality while decreasing costs.
PROFILE
With over 45 years in the IVD industry and experience in China dating back to 1983 as Asia Technology Marketing Manager for the Medical Division of Corning Glass Works, and the former owner of a Chinese distribution (medical imaging) and consulting businesses with offices in Beijing and Boston, today chemical engineer Nathaniel Whitney owns and presides over Whitney Research. The firm focuses exclusively on the Chinese IVD market, developing profiles and tracking the performance of more than 355 Chine­se IVD companies, as well as the top multinationals selling in China and providing general and customised market research for manufacturers, major research firms, investment groups and NGOs. The firm is also the Chinese agent for AACC Clinical Lab Expo, and also sole agent for the American Association of Microbiology for China, Taiwan, Hong Kong, Japan, Korea, Singapore, Malaysia, Indonesia, Thailand, Vietnam.