Cardiac and sepsis markers
Prior to October's 3rd Annual Congress of the Austrian Society for Laboratory Medicine and Clinical Chemistry in Salzburg, Austria, laboratory experts conveyed their opinions in an interview with Michael Krassnitzer from European Hospital.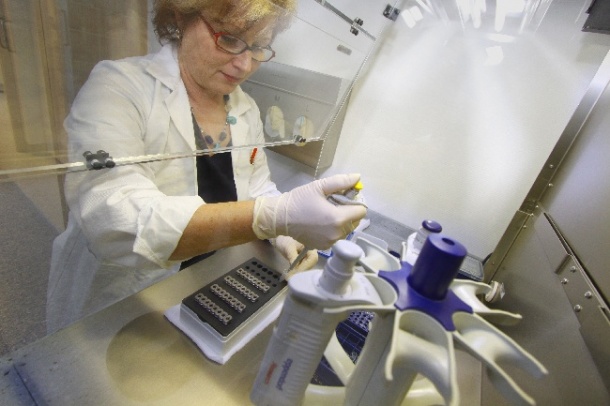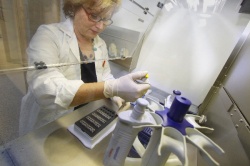 'Laboratory medicine is often perceived by the public as 'factory-based' and far removed from actual medicine, merely a place where body fluids are mechanically evaluated,' said Professor Thomas Szekeres PhD EurClinChem, of the Clinical Institute for Medical and Chemical Laboratory Diagnostics at the Medical University of Vienna. 'In fact, this is actually a particularly fast-growing discipline, as the last few years have seen significant advances in the successful development of new markers and parameters.'
Research into cardiac markers for the early diagnosis of heart insufficiency and myocardial infarction is international. Cardiac troponin, for example, is now considered the gold standard for cardiac infarction diagnosis, and copeptin – now mainly used as a sepsis marker – may prove similarly valuable. 'It has been possible to prove in a large-scale study that copeptin was indeed very high at the beginning, at the point of admission and even four hours later, whereas the troponin T levels determined via conventional tests were still low,' explained Dr Angelika Hammerer-Lercher, Specialist for Laboratory Medicine at the Central Institute for Medical and Chemical Laboratory Diagnostics, University Hospital Innsbruck. Other thrombosis markers and plaque instability markers are also being discussed: PAPP-A (Pregnancy Associated Plasma Protein-A), the placental growth factor, and the cardiac fatty acid binding protein are both thought particularly promising. In the case of heart insufficiency, whereas until recently the B-type natriuretic peptide (ANP) has been considered the gold standard, the A-type natriuretic peptide (ANP) adrenomedullin, endothelin-1 or galectin-3 have all been named as hot new candidates for usable markers.
In the case of sepsis, new markers have been developed over the last few years which, due to their high specificity and sensitivity, facilitate a very early diagnosis and therefore early start of treatment. Patients directly benefit from this advance, said Professor Gabriele Halwachs-Baumann MSc MBA, head of the Institute for Medical and Chemical Laboratory Diagnostics at the Regional Hospital Steyr, Austria: 'Their individual mortality- and morbidity-risk decrease significantly.'
There are now also markers in infection diagnostics that turn positive or increase at a very early stage of infection, such as interleukins. Interleukin-6 – a trigger for the infection parameters C-reactive protein (CRP) and procalcitonin (used for some time) occurs very early on in pathophysiology. It can therefore provide information about an illness in situations where CRP fails. For example, Prof. Halwachs-Baumann quotes sepsis in newborns. During the first weeks of their lives, newborns lack liver function and, as CRP is produced in the liver, cannot react adequately to infection by CRP production.
Precise, clear and targeted laboratory diagnostics is also vital to identify autoimmune diseases. 'Unfortunately, there is a lack of standards for the respective laboratory tests and their correct interpretation,' said internal medicine and rheumatology specialist Professor Manfred Herold, who also specialises in laboratory medicine at the University Clinic for Internal Medicine I, Medical University Innsbruck. He also heads the Austrian Group of the European Auto-immunity Standardisation Initiative (EASI), which aims to standardise autoimmune diagnostics in the EU States as far as possible, and produce guidelines for their correct implementation, application and interpretation. However, the professor warns against a hasty switch between the different testing procedures: 'When carrying out and following a patient's treatment over a period of time it is better to stick to the same type of test.'