Beckman Coulter to aquire lab-based Diagnostics business from Olympus Corporation
Beckman Coulter, Inc., a leading developer, manufacturer, and marketer of products that simplify, automate, and innovate complex biomedical tests, and Olympus Corporation, a Tokyo-headquartered precision technology leader, creating innovative opto-digital solutions in healthcare, life science and consumer electronics products, announced today that they have entered into a definitive agreement under which Beckman Coulter will acquire the diagnostic systems portion of Olympus' Life Sciences business for 77.45 billion yen, or approximately USD $800 million.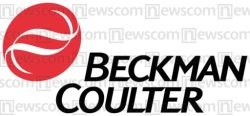 This acquisition will broaden Beckman Coulter's Chemistry offering, establishing a leadership position with particular strength in larger hospital laboratories. In addition, the transaction will extend our broad chemistry customer base representing a valuable new customer set for Beckman Coulter's Immunoassay products.
In 2010, the Olympus Diagnostics business is anticipated to increase Beckman Coulter's revenue by approximately $500 million on a full year basis and generate approximately $40 to $50 million in operating income (excluding FAS141R associated amortization). Beckman Coulter believes that 2010 pre-tax savings of between $50 and $60 million can be achieved from the combination of Olympus operating expenses of about $200 million and Beckman Coulter operating expenses of more than $1 billion. Savings are expected to be realized from leveraging existing global infrastructure and integrating sales, service, administrative and R&D activities. Excluding amortization costs related to FAS141R, a new standard guiding accounting for acquired businesses, the company believes that the acquisition will be substantially accretive to earnings in 2010.
As part of the agreement, Beckman Coulter has the right to deliver up to 37.5% of the purchase price in the form of Beckman Coulter stock. Correspondingly, Beckman Coulter expects to finance the acquisition with a combination of newly issued Beckman Coulter common stock (approximately $300 million) and newly issued debt (approximately $500 million). Under the intended conservative financing structure, the company does not anticipate a change in its current investment grade ratings.
Scott Garrett, Beckman Coulter's Chairman, President and Chief Executive Officer, said, "This compelling transaction combines the chemistry product lines of our two companies into a complete chemistry systems offering. It enhances Beckman Coulter as a leading provider of chemistry products with additional opportunities to expand our immunoassay reach into their chemistry installed base. Customers will benefit from the expanded range of products, particularly those large hospital and university laboratories where higher throughput systems are preferred. In addition, Beckman Coulter's strength in total lab automation will be complemented by Olympus' strong pre-analytical automation position in Europe and Asia.
"We remain focused on creating shareholder value through growth, quality and operating excellence. The combination of Beckman Coulter and Olympus demonstrates our commitment to further expand chemistry and sustain our above-market growth in immunoassay. A foundation of stable markets, a defensive business model, well-recognized competencies in optimizing lab processes and an unyielding commitment to quality positions us for continued leadership in biomedical testing," Garrett concluded.
This transaction is expected to close in the third quarter of 2009 and is subject to customary government approvals, the finalization of certain ancillary agreements and the disclosure schedules, as well as other customary conditions.
More on the subject:
More on companies: