shutterstock.com/Aaliya Landholt
Article • Obesity
Bariatric arterial embolisation
Radiology is going beyond assessing body fat, bringing a notable contribution in weight loss therapy. Clifford Weiss from Johns Hopkins University is one of the pioneers of a new procedure, bariatric arterial embolisation, details of which he will unveil at the ECR 2016.
Report: Mélisande Rouger
Overweight and obesity affects people's health worldwide. In Europe alone, experts estimate that about 20-25% of the population is obese. Obesity is also developing at an ever-earlier age, increasing lifetime exposure to the risks. The percentage of morbidly obese patients – who have a body mass index (BMI) above 40 or 35 with co-morbidity such as diabetes or stroke – is increasing the fastest.
Obesity also places an enormous burden on healthcare. According to McKinnsey Global Institute, its global cost on society is 2 trillion USD, the same as smoking and death in a war zone. (Ref: How the world could better fight obesity, Richard Dobbs, Corinne Sawers, Fraser Thompson, James Manyika, Jonathan Woetzel, Peter Child, Sorcha McKenna, and Angela Spatharou, McKinsey Global Institute. http://www.mckinsey.com/insights/economic_studies)
Traditionally, the best obesity treatment has been bariatric surgery, which provides major and long lasting weight loss. Now, interventional radiology is quickly becoming an area for the development of obesity treatment, and one USA team is currently leading promising clinical trials for a ground-breaking method called bariatric arterial embolisation (BAE).
'This is exciting because it's the first time that we, as interventional radiologists, have been able to intervene in this important area,' said Dr Clifford Weiss, Associate Professor of Radiology, Surgery and Biomedical Engineering, and Director of Interventional Radiology Research at Johns Hopkins University, Baltimore, MD.
Along with his mentor, Dr Aravind Arepally, Weiss began to develop the procedure on swine ten years ago. A small plastic catheter is inserted into the arterial system from the wrist or leg, and then directed into the celiac artery. From there, specific arteries that feed the top of the stomach (fundus) are blocked with tiny embolic microspheres in the micron range. Those spheres are commonly used in interventional radiology procedures to treat bleeding.
The metabolic principle of BAE is theoretically the same as bariatric surgery, Weiss explained. 'The stomach is not just a food receptacle. It produces a number of hormones, including ghrelin, which is responsible for stimulating the appetite. It's a well-known fact that most diets eventually fail. When a person restricts their calorie intake, it leads to a rise in ghrelin, which in turn leads to intense hunger. This makes it extremely difficult for a person to maintain this lower calorie level.'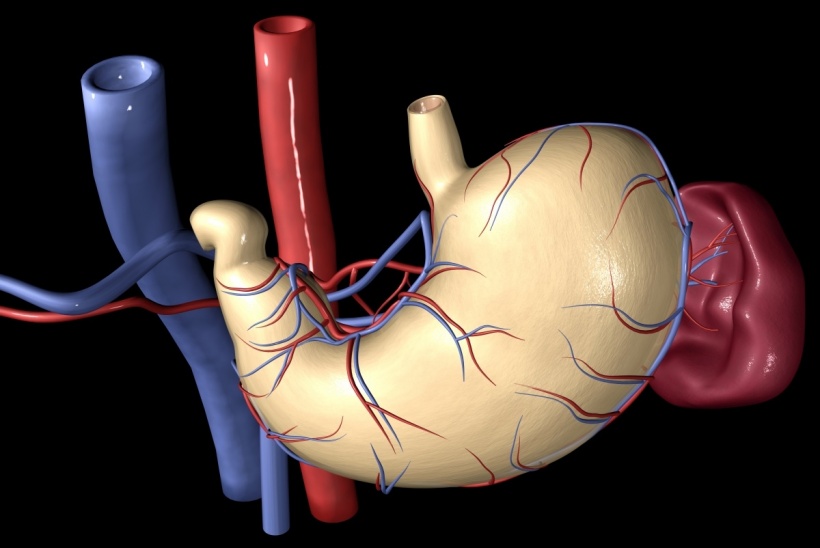 shutterstock.com/Aaliya Landholt
Bariatric surgery either removes or bypasses the fundus of the stomach where most ghrelin is produced. Afterwards, ghrelin drops, hormones that signal fullness rise, and patients are less hungry. Weiss' team decided to emulate the metabolic and hormonal effects of open surgery using a minimally invasive technique. By taking advantage of the anatomic location of ghrelin-producing cells in the fundus and the specific vascular supply of the stomach, they determined that they could block certain blood vessels and decrease the production of ghrelin, even in a fasting state.
Weiss and his team received a government grant to study this procedure further in animal models. They also received industry sponsorship for an FDA approved clinical trial, which they named Bariatric Arterial Embolisation for the Treatment of Obesity (BEAT Obesity). He is presenting the results of his first seven human patients at ECR 2016.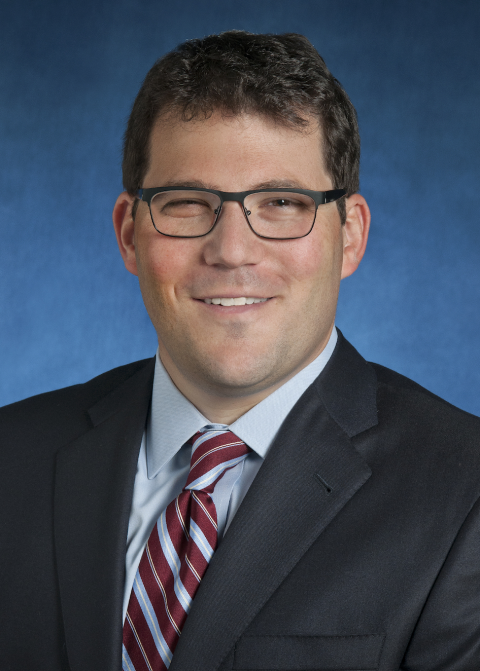 'Despite this being a trial designed to study the safety of BAE, we have seen clinically significant weight loss in our patients, all of whom were treated with 300-500 micron Merit Embospheres,' he said.
To date, they have safely embolised seven patients, and have recently obtained FDA approval for a total of 20. This expansion has allowed them to open a second study site at Mt Sinai Medical Centre in New York City. Eligible candidates must weigh less than 400 pounds, have a BMI of 40 or above and no other co-morbidities. Once enrolled, patients undergo a rigorous screening process, which includes lab tests, anatomic and functional tests of the stomach, and assessment by an interventional radiologist, bariatric surgeon, and weight management specialist. In the month prior to the study, they are seen in the Johns Hopkins Weight Management Center, in which they work with a registered dietician, psychologist and gastrointestinal doctor, and learn how to follow a healthy diet.
Weiss has published papers on the topic and has candidly shared his clinical protocols in order to encourage scientifically valid study of this new procedure. (Bariatric Embolisation of the Gastric Arteries for the Treatment of Obesity. Clifford R. Weiss, MD, Andrew J. Gunn, MD, Charles Y. Kim, MD, Ben E. Paxton, MD, Dara L. Kraitchman, VMD, PhD, Aravind Arepally, MD http://dx.doi.org/10.1016/j.jvir.2015.01.017). 'My hope is that, by publishing our protocol and techniques, we will encourage others to perform similarly designed research. If we all apply consistent methods, we have a better chance of maintaining patient safety and collecting valid and powerful data,' he said.
Next, Weiss is planning to compare his results to diet and exercise alone in a larger randomised clinical trial. 'We're many trials away from making BAE ready for clinical use, but the data are promising. Between the questions we're asking and the trials we're performing, this is going to be an important way to treat obesity in the future.
Profile:
Clifford R Weiss is associate professor at the department of radiology and radiological science, surgery and biomedical engineering at Johns Hopkins University, where he also serves as director of interventional radiology research, and medical director of the centre for bioengineering innovation and design. In 2001 he gained his medical degree from Johns Hopkins University, where he subsequently completed his residency in radiology and a fellowship in interventional radiology. Between 2008 and 2009 he worked as an MR applications developer for Siemens AG in Erlangen, Germany. He also has extensive laboratory experience. He has authored over 30 peer reviewed original science publications and numerous invited reviews. A prolific researcher, he also holds several patents in his field and his work has attracted many grants.
ECR - Don't miss
Thursday, March 3, 16:00–17:30, Room D1
Imaging in obesity