Antibiotics for Africa and Latin America
A donation of the antibiotic Cipro® (Bayer HealthCare) with a wholesale value of more than US$ 25 million has been given to the non-profit organization MAP (Medical Assistance Programs) who will distribute it to clinics and hospitals in Africa and Latin America, which suffer badly from the lack of essential drugs.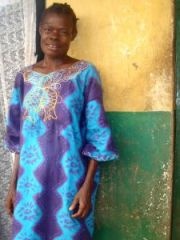 People living in impoverished areas are not only faced with the increasing problem of pandemics like AIDS but also with diseases of poverty which could theoretically be prevented with adequate drugs. In Africa for example, more than 20,000 people die each day from one of those preventable diseases. With many people earning less than the equivalent of US$ 1 a day, life-saving antibiotics are beyond their economic reach.
With the donation of antibiotics, the aid organization supports the battle against diseases of poverty in areas, where is little or no access to essential medicines.
MAP International today promotes the total health of impoverished people in over 115 countries, and donations like that of Bayer HealthCare are significant steps in MAP´s efforts to save lives in impoverished communities.
Cipro® (ciprofloxacin) is an antibiotic used to treat certain bacterial infections. Cipro® tablets and suspension are used to treat pneumonia, bronchitis, some types of gonorrhea, bacterial diarrhea, typhoid fever, and bone, joint, skin, prostate, sinus and urinary tract infections.
More on the subject:
More on companies: