Article • Unleashing the potential
AI increases colorectal polyp detection
An AI (Artificial Intelligence) assisted polyp detector is helping endoscopists find more lesions during colorectal examinations. Leading endoscopists highlighted how the system is improving performance and finding flat or hidden polyps that the human eye could miss, in a webinar entitled "Artificial Intelligence - How to unleash the potential for colorectal polyp detection."
Report: Mark Nicholls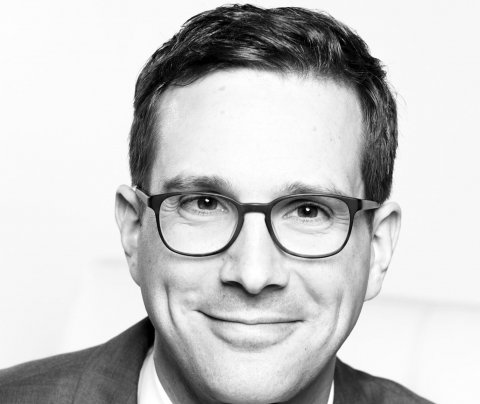 Hosted by the European Society of Gastrointestinal Endoscopy (ESGE), speakers detailed the performance of Pentax Medical's Discovery AI system in finding unremarkable lesions during a colorectal examination, and their role in its development. Timo Rath, Professor of Endoscopy at the Ludwig Demling Endoscopy Center of Excellence, University Hospital Erlangen, conducted studies in the development of the system. He explained how more than 115,000 images from routine colonoscopies of 278 patients were obtained and manually annotated to train the algorithm.
In his presentation, "Computer-aided detection of colorectal polyps: from development to first clinical practice", he spoke about the importance of differentiating between neoplastic and non-neoplastic lesions, the most appropriate approach for adenomas, and differentiation of inflammatory polyps. But he stressed: "Among those quite complex classification patterns, there is something more important. Before we even deal with how to characterise and classify a lesion, we first have to detect a lesion. If we cannot detect a lesion we cannot classify, characterise, or apply therapy."
In a trial with patients undergoing screening with standard colonoscopy, followed by a second inspection with Discovery AI, baseline inspection found 28 polyps but the AI inspection found 52. Similarly, the total number of adenomas was 18, rising to 29 with AI. The polyps were either diminutive or small adenomas, and 55% of those 11 additional detected adenomas were of flat morphology. "Among those additionally found adenomas, we had three sessile serrated adenomas," added Professor Rath. "With Discovery, we additional detected lesions that are hard to detect otherwise because they are small, or flat, or both, but they are clinically important as indicated here by those three SSAs." The system obtained sensitivity of 90% and 80% specificity.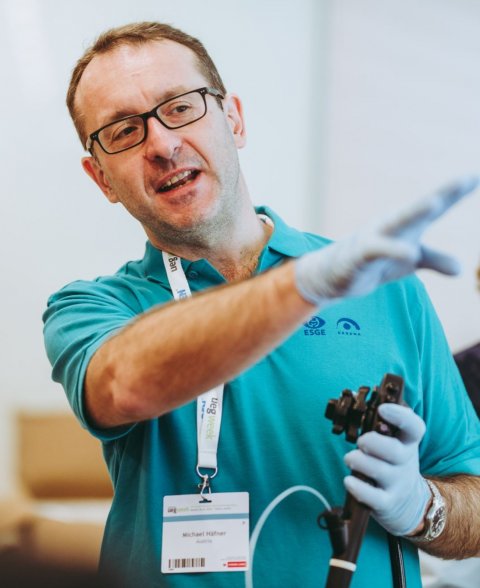 Michael Häfner, Head of the Department of Internal Medicine, Bregenz Hospital, Austria, said it was important to improve the quality of screening as colon cancer is among the three most common cancers and one of the common causes of cancer death. During his presentation "Fighting Colo-Rectal Cancer, Discovery, the Next Level of Intelligence to Support Polyp Detection", he said: "Most deaths from colorectal cancer can be prevented by colonoscopy, coupled with the removal of polyps."
However, cancers are observed between the initial colonoscopy and the recommended follow-up – so-called interval cancers. The polyp miss rate is 5-20% and advanced adenomas that have a high risk of becoming malignant are missed in about 5% of cases. "Interval colon cancers seem to be responsible for up to 9% of all cancer patients, so this is a real problem," he continued.
With adenoma detection rate (ADR) associated with risk of interval colorectal cancer, increasing the ADR reduces the risk of interval cancers. While smart scopes or intelligent endoscopes help clinicians, he said AI can overcome the human factors of concentration, workload, fatigue and error, with AI Discovery proving reliable in detecting classic adenomas, and difficult and flat lesions, and within 0.1 seconds. "AI has the potential to improve ADR and reduce the risk of interval cancers," he added.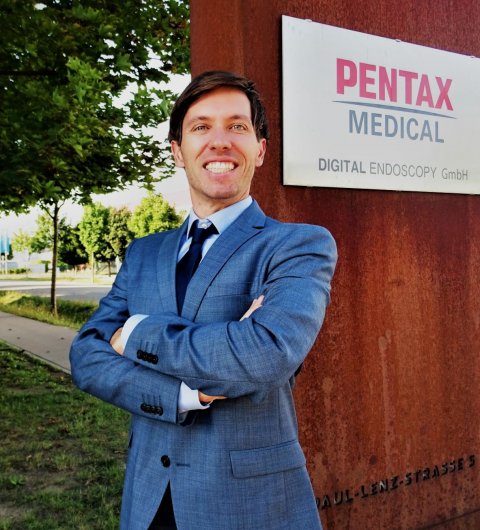 Harald Huber, Head of Program Management at Pentax Research and Development Centre, said with a high percentage of interval carcinomas from missed lesions in colonoscopy – either because of imaging issues or human error – AI can be an additional tool to mitigate the human factor and find polyps the eye finds hard to identify.
He said Pentax Medical's Discovery AI is a user-friendly system built into a screen for maximum usability that not only works on "perfectly visible polyps which are easy to detect" but on multiple polyps or when there is fast movement, blurry, or dark images. "That is when the strength of AI comes into play," added Huber, who said Pentax is working to move AI on from polyp detection in colonoscopy to characterisation.