Article • Patient care
Advancing AF and renal dysfunction care
An innovative cardiac monitoring system that delivers continuous resynchronisation to patients, has shown a 35% risk reduction of hospitalisation for heart failure (HF) patients. The finding comes from the RESPOND-CRT (cardiac resynchronisation therapy) clinical trial, which was designed to investigate the clinical efficacy and safety of device-based optimisation using the SonR cardiac contractility sensor in patients with advanced heart failure.
Report: Mark Nicholls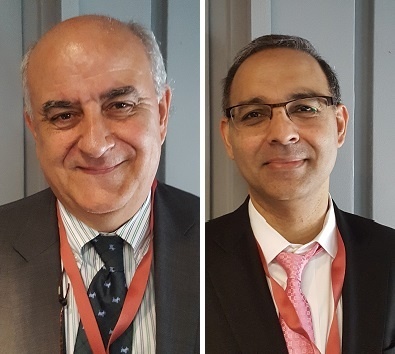 The proprietary SonR sensor from global medical technology and innovation company LivaNova delivers individualised therapy to heart patients by allowing for cardiac resynchronisation to be continuously adapted to the individual's needs.
The trial, led by renowned cardiologists Professor Josep Brugada and Dr Jagmeet Singh, compared optimisation with SonR to optimisation using echocardiography – widely considered to be the gold standard approach. Speaking at the CardioStim 2016 EHRA Europace world congress on cardiac electrophysiology, held in Nice, France, Professor Brugada said the overall positive response to CRT reached in the group of patients treated with SonR was 75%, compared to 70.4% in the echo group. It also emerged that optimisation with SonR resulted in a significant improvement in clinical response for patients with atrial fibrillation and renal dysfunction.
Professor Brugada from the Cardiovascular Institute, Hospital Clinic, University of Barcelona, said: 'In order to deliver the very best CRT treatment to our heart failure patients, there has been a real need for an optimisation solution that is both automatic and efficient. 'The results of the RESPOND-CRT trial have shown that SonR perfectly meets this need. The high rates of responders together with the beneficial improvements in clinical outcomes indicate a significant advancement in CRT therapy, one that will allow us to better treat a larger number of heart failure patients.
'Automatic optimisation with SonR was as effective as echo-guided optimisation - 75% v 70.4% – so the primary efficacy end point was met, that a clinical response was in favour of SonR but especially patients with history of AF and renal dysfunction, and optimisation, using the SonR contractility sensor, showed significant reduction of 35% in rates of heart failure hospitalisation during long-term follow up.'
Automatic optimisation with SonR was as effective as echo-guided optimisation

Professor Josep Brugada
Implanted cardiac resynchronisation devices resynchronise the contractions of the ventricles of the heart by sending tiny electrical impulses to the heart muscle, helping the heart to pump blood more efficiently throughout the body. The SonR sensor uses measurements of cardiac contractility to optimise cardiac resynchronisation therapy.
Singh, from Massachusetts General Hospital, Boston, explained that although echo-guided optimisation was considered the gold standard in terms of reducing the number of non-responders to CRT, it was not widely used because of the commitment of time and resources it requires, as well as patients needing to attend the clinic. He added that the SonR can optimise AV and VV intervals on a daily basis and on weekly basis for both rest as well as for exercise so patient do not have to come into the clinic or have echo guided optimisation. 'The device using the sensors can automatically optimise the heart, overcoming the inadequacies of existing optimisation strategies and logistical issues with echo-guided optimisation strategies.'
Respond-CRT was a prospective, multicentre, randomised, double-blind study designed to evaluate the safety and efficacy of the SonR system. 1,039 patients were enrolled at 125 sites in Europe, the USA and Australia, who were implanted with a CRT-D (cardiac resynchronisation therapy and defibrillation) device, which combines the function of an implantable cardiac defibrillator (ICD) with cardiac resynchronisation therapy (CRT).
Patients were randomised 2:1 to receive either AV or VV optimisation with SonR or echocardiography, with the study meeting all of its primary safety and efficacy end points.
Profiles:
Professor Josep Brugada is medical director of the Cardiovascular Institute, at Hospital Clínic, University of Barcelona, Spain, and a past president of the European Heart Rhythm Society. With his brothers, Pedro and Ramon, he identified Brugada Syndrome, a genetic disease characterised by abnormal electrocardiogram (ECG) findings and an increased risk of sudden cardiac death.
Dr Jagmeet Singh from Massachusetts General Hospital, Boston, is the Associate Chief of the Cardiology Division and Professor of Medicine at Harvard Medical School. He is the Founding Director of the Resynchronisation and Advanced Cardiac Therapeutics Programme.