© Constanze Tillmann/ Messe Düsseldorf
News • Health IT Forum at Medica 2021
A glimpse into the future of digitalised medicine
"Virtual Care & Digital Therapeutics", "Medical Artificial Intelligence & Robotics", "Fields of Innovation" and "Societal aspects of digitized healthcare" are the topics of this year's Health IT Forum at Medica.
New this year: In line with the hybrid event concept of the trade fair, the Expert Panels, Tech Talks and Deep Dive Sessions can be followed either live in presence (at the Forum stage in Hall 12) or as a stream via the industry portal medica-tradefair.com with the corresponding ticket. Those coming to Düsseldorf will also find themed exhibits on projects from universities and research institutions in the adjoining exhibition area.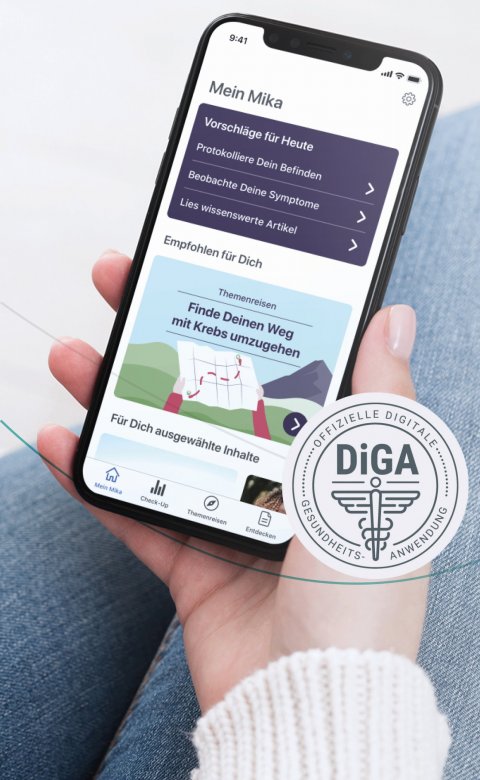 An important trend in health IT is to influence user behavior. For example, the motto of the development team of the MIKA app is: "You can do more than be treated. You can take action yourself." As the first digital health application (DiGA) for cancer patients, the MIKA app has been included in the directory of the German Federal Institute for Drugs and Medical Devices (BfArM) - and Dr. Jan Simon Raue, Founder & MD, MIKA will be among the first speakers at the Medica Health IT Forum on Monday, November 15. Promoting mental health is one of the goals. For example, resilience skills are trained in themed journeys or help is given to deal with feelings such as anxiety and loss of control.
Based on behavioral therapy and neuroscientific findings, the digital health company aidhere develops health apps such as zanadio. This is the first app that doctors can prescribe for the treatment of severe obesity with a BMI of 30 to 40. zanadio is based on the active principles of established conservative obesity therapy and implements them digitally. Based on the data entered, it provides patients with personalized recommendations. Dr. Nora Mehl, Co-Founder & Managing Director, aidhere GmbH, will explain.
'Digital drugs' are designed to trigger a direct physiological response with purely software-generated medical stimuli. This is one of the topics Flying Health is working on. Its spin-offs Dopavision and Neuraltrain are developing such digital drugs for myopia and mental health and aim to shape the next generation of healthcare. Flying Health is also working with the 'Sister Euthymia Foundation' to further develop and implement the future-oriented IT strategy for its three clinic locations. Lina Behrens, Managing Director of Flying Health, will moderate the session, which will also feature Monika Rimmele, Head of Digital Transformation at Siemens Healthineers.
"Virtual Triage" will be the topic at 4 p.m. on Monday (Nov. 15). Dr. Dominik von Stillfried, Chairman of the Board of the Central Institute for Statutory Health Insurance Physicians (Zi), will then explain the status of work with "SmED" (Structured Initial Medical Evaluation in Germany) in his forum contribution. This is the name of the software that supports the medical staff in the telephone centers of the German service number 116117 in the assessment of acute health complaints. However, the software is not the only factor that determines the initial assessment. Von Stillfried emphasizes, "With us, it's the people who decide." And the people at the switchboard don't make a diagnosis either. Rather, they give advice on how the caller can find contact with the appropriate level of care: Is it a real emergency and might even need to call the ambulance? Or is there enough time to contact a trusted doctor in the next few days? Experience from one and a half years is now available: "Two thirds of those calling fall into the categories 'as quickly as possible' and 'within 24 hours,'" von Stillfried describes and specifies: "If someone calls, then there is a certain need for care." For less than one-fifth of patients, the software recommends going to the hospital, von Stillfried adds. However, most call at times when the on-call service is quickly available and a hospital usually does not need to be visited. The 116117 hotline is to be supplemented this year by a digital self-assessment, also based on SmED. Some associations of panel doctors will then start a test run for this.
People seeking help will then be able to call up the initial assessment software on the 116117 website, obtain feedback and then decide whether they need further support. If so, they call 116117 and can then use a PIN to provide insight into their assessment so they can be referred to a specific care provider. SmED is a neural network that offers in-depth question-answer combinations for around one hundred combinable symptoms and thus more than fifty million query options. In the end, all options culminate in nine endpoints, which in turn represent combinations of urgency and level of care. SmED does not, however, use artificial intelligence to draw conclusions from the questions, and in no way does it replace a physician's diagnosis. However, if the shortage of physicians continues to increase and good experience is gained with SmED, it would also be recommended initially as a self-help measure in suitable cases instead of a visit to the doctor.
Recommended article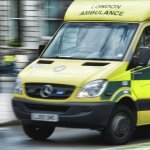 News • Increased survival
A new analysis from University College London, King's and the University of Manchester finds an extra 69 lives are being saved every year as a result of further centralisation of services in Greater Manchester. In London, where earlier research had shown that centralising acute stroke services saved an extra 96 extra lives per year, these improvements have been sustained over time.
Of course, the Corona pandemic and, above all, the time after it will be the subject of discussion. Even after the pandemic, there should be no return to the analog coziness of pre-pandemic times, warned the Spitzenverband Digitale Gesundheitsversorgung shortly before the federal election. Dr. Anne Sophie Geier, executive director of the Spitzenverband Digitale Gesundheitsversorgung, will participate in an expert panel on the future of virtual care in post-pandemic times at the Medica Health IT Forum on Monday, November 15. Whereas the Scientific Advisory Board of the AOK Nordost already stated in March of this year that after the pandemic is before the pandemic. "It has become clear, in a way that cannot be surpassed, how damaging the failures on the way to comprehensive digitization are, especially in areas such as healthcare and educational institutions, but also in general administration," the advisory board let it be known. Its spokeswoman, Inga Bergen, will also be a speaker on the expert panel in Düsseldorf on Monday. The panel on virtual care after the pandemic will be chaired by Dr. Sarah J. Becker of the Institute for Digital Transformation in Healthcare in Witten, Germany.
The "Digital Angel" project focuses on caregivers. An important part of the platform here consists of the algorithms for detecting stress. These analyze the ECG data of caregivers and derive indicators of stress. Based on the indicators, the platform will be able to assess when a caregiver is under a lot of stress and suggest suitable measures via the assistance system. This is being developed at the Fraunhofer Institute for Software and Systems Engineering ISST and will be presented by Dr. Sebastian Dries in Düsseldorf as head of the healthcare department in the forum session on November 15 from 4 pm.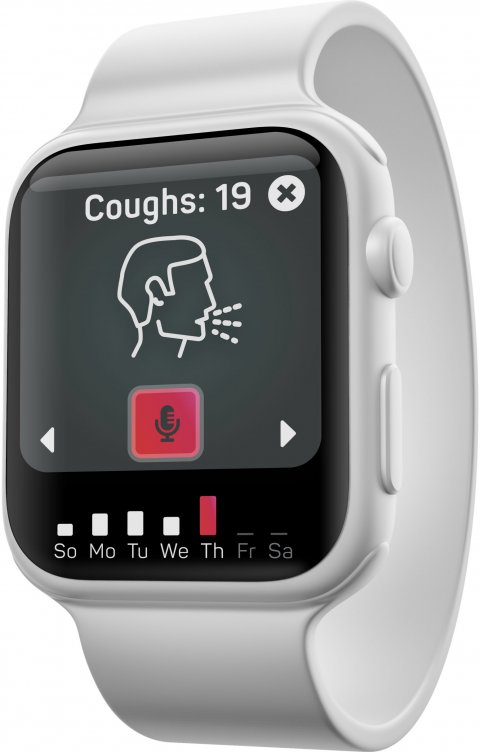 Tuesday, November 16, will then start at the Medica Health IT Forum with emotions and their machine recognition. Under the heading "Medical Artificial Intelligence & Robotics", the focus will be on "affective computing", i.e. systems and devices that can recognize, interpret, process and simulate human emotions. For example, the EmmA project is developing a mobile assistance system that can be used for risk assessment of mental stress in the workplace and for reintegration into the workplace after a mental illness. The starting point is a multimodal real-time sensor analysis using smartphones that interprets physiological and social signals. The forum speaker is the head of the corresponding Cognitive Assistance Systems working group at the German Research Center for Artificial Intelligence, Dr. Patrick Gebhard. The Bavarian company Audeering even wants to use audio recordings to detect whether a Covid 19 disorder is present. It has made a name for itself worldwide in the field of AI-based audio analysis - especially with its scalable and fast technology to recognize emotions from audio signals. Now the company is making available an app for detecting corona from audio recordings. Dagmar Schuller, co-founder of Audeering, will speak in Düsseldorf. Also inquired is Gottfried Wilhelm Leibniz Prize winner Prof. Elisabeth André, Augsburg. For example, she established pain recognition as a relevant capability for health assistance based on learning machines. Her work is now being used overall to equip robots or virtual characters with the ability to recognize and respond to a human's emotions.
The other days of the forum will also offer perspectives on the present and future of digitalization in healthcare. Anette Ströh, Project Manager Digital Health and Scouting at the Berlin Institute of Health, will moderate the discussion on Wednesday, November 17, on the topic of "Design Justice." User-Centered Design Can Change Healthcare from "Treating Disease" to "Supporting Personal Goals." And on Thursday, November 18, the topics will include what the new way of working in healthcare might look like - or how digital health technologies could help refugees.

All information on the Medica Health IT Forum online: https://www.medica-tradefair.com/mhif2.
Source: Messe Düsseldorf