Article • Analytics meets diagnostics
A brief history of mass spectrometry
Up to the early 16th century, essentially medical diagnostics was limited to uroscopy – the observation of a urine sample in a uroscopy flask with a candle providing light.
Report: Walter Depner
In a visual examination the doctor would determine the colour of the urine as well as cloudiness and precipitates, followed by a smell and taste test. The information he gathered provided the basis of his diagnosis. 100 years later, the first microscopes were developed to examine insects in 60x magnification. Around 1650, the devices had become powerful enough for Dutch scientists to discover red blood cells.
Rapid progress
From then on the development of technical devices and instruments boomed. While we can assume this evolution has not yet reached its pinnacle, in the 18th and 19th centuries it did take very different routes in the life sciences (medicine, chemistry, biology): in chemistry and medicine, a series of distinct analysers were invented. Only in the 1960s, some clever people thought it high time to bind again what had been strictly divided by convention.
Combining chromatography instruments and mass spectrometers, for instance, began with the sole purpose of chemical analysis. Only later it was recognised that this fused technology yields excellent results in medical diagnostics.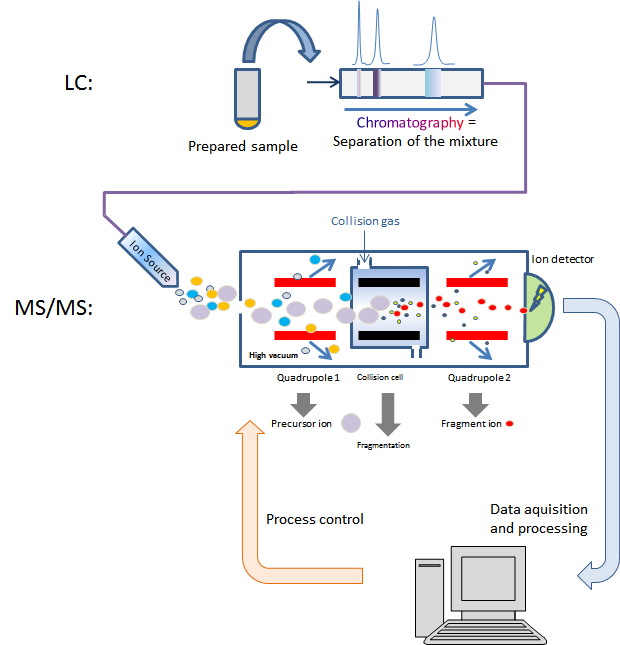 Pioneer Herbert Keller
A major European trailblazer of laboratory analytics, clinical chemistry and related disciplines was Professor Herbert Keller MD PhD, at Kantonspital St. Gallen, Switzerland. In a presentation 'Artificial Intelligence' given in 1990 at a symposium in honour of his 65th birthday, Keller underlined a 'very desirable cooperation' between chemistry and medicine, 'wherever such a co-operation makes sense'. In the 1950s, Keller had completed his chemistry and medical studies with a double doctorate. In the 1970s and 1980s, he served as President first of the German Society for Laboratory Medicine and subsequently of the German Society for Clinical Chemistry. More than 50 years ago, he (and a few others) realised the cross-fertilisation potential of interdisciplinary work, and the fusion of clinical chemistry and medical diagnostics was to be one of his life-long projects.
Unfortunately, he did not live to see his endeavours come to fruition in 2003. While he did witness the early days of tandem mass spectrometry (LC-MS/MS), the combination of liquid chromatography (LC) and two mass analysers in mass spectrometry (MS/MS), he passed away before this technology conquered clinical routine.
High-performance tandem mass spectrometry
The technique entails combining chromatographic separation with subsequent highly specific and sensitive detection. One crucial advantage of this method is that, depending on the method, several values can be determined in one run. Other widely used methods, such as immunoassays (ELISA, RIA), photometry or conventional liquid chromatography (HPLC), are all highly specific and do not possess the same high degree of substrate specificity as LC-MS/MS. When used properly, the capital expense is quickly amortised, since high-performance analytical methods can be established quickly with low operating costs for supplies and chemicals. Efficiency can be further increased by using fast UHPLC separation and commercially available open automatisation platforms.
Newborn screening and drug monitoring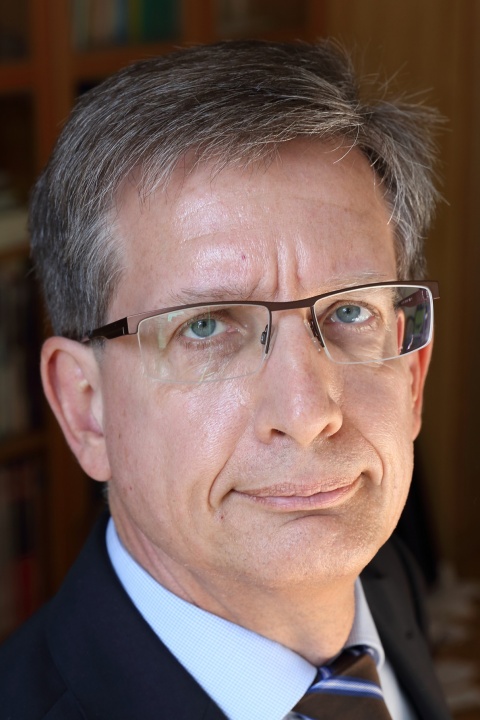 What are the current and future fields of application of tandem mass spectrometry? According to Dr Matthias Weber, LaborDiagnostik, Karlsruhe (matthias.weber@labor-karlsruhe.de), newborn screening for metabolic disorders is important and indeed has been mandatory since 2005 because its long-term benefit EBM is well established. Similarly, LC-MS/MS has long been considered gold standard and indispensable in therapeutic drug monitoring and drug analytics.
A more recent field of application is steroid analytics (e.g. cortisol, testosterone, 17-hydroxy-progesterone). Since cross-reactions, a well-known problem with the routinely used immunoassays, do not occur in tandem mass spectrometry, this procedure yields much better results and unambiguous clinically relevant information. LC-MS/MS is also useful for proteomic, metabolomic and steroid profiling in clinical routine and will surely enable the clinician to arrive not only at a faster but a more precise diagnosis.
In my opinion, the increased use of mass spectrometry methods will significantly increase diagnostic precision

Matthias Weber
On possible future applications in analytics, Weber said, 'We already use conventional LC-MS/MS systems routinely for qualitative questions such as haemoglobin differentiation, thus closing an underreported diagnostic gap. Moreover, a number of tumour markers and panels were described that can be detected with high sensitivity and specificity in plasma or urine with LC-MS/MS. Synthetic peptides and metabolites, even in stable isotope-labelled forms, are easily available today, which is a precondition for wide-spread use of these methods in the short term. In my opinion, the increased use of mass spectrometry methods will significantly increase diagnostic precision.'
Profile:
Dr. Matthias Weber is a Consultant in Laboratory Medicine and General Medicine, as well as Clinical Mass Spectrometry.