Testing Devices • QUART GmbH
Quart · nonius Digital X-Ray Ruler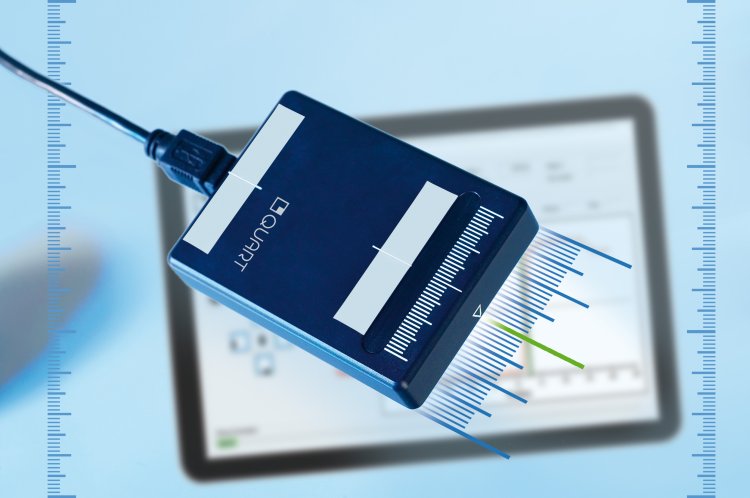 Highlights
The Quart nonius is a sophisticated, fully electronic X-ray ruler to verify size and geometrical properties of X-ray fields in radiography and mammography. It can also be used to analyse fanned CT or dental OPG X-ray beams.
Connected to a PC it provides quick test results, graphic analysis of beam profiles and printed test reports.
The nonius' resolution capabilities and precision are within the nonius range of 0.1 mm.
It requires only 3 steps to obtain the test result: Position – Expose – Evaluate.