Centrifuges • SARSTEDT AG & CO. KG
Sarstedt · SC 2700 Centrifuge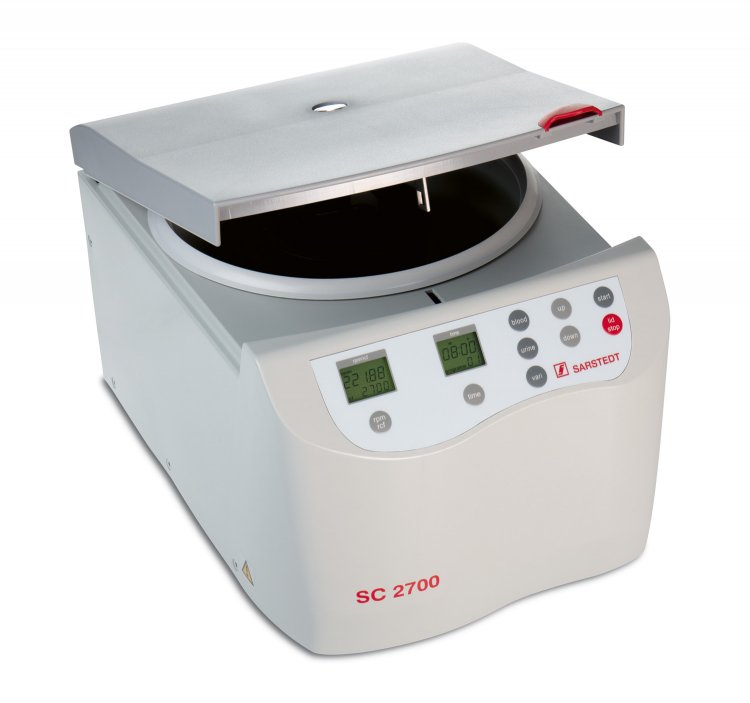 Highlights:
Centrifugation at up to 2,700 x g with swing-out rotor
Easy operation with pre-installed programs
Variable program for individual settings is available
High quality and quiet

The SC 2700 centrifuge has been specially designed for use in physician's consultancies or small laboratory units and can be used with all standard samples tubes.
Intuitive operation to centrifuge the most common types of sample materials at the push of a button is guaranteed by pre-set programs for
blood and urine.
The settings tailored to the specific sample materials of blood and urine make it virtually impossible to operate the centrifuge incorrectly.