SARSTEDT AG & CO. KG
Sarstedt – Sample Distribution System PVS 1625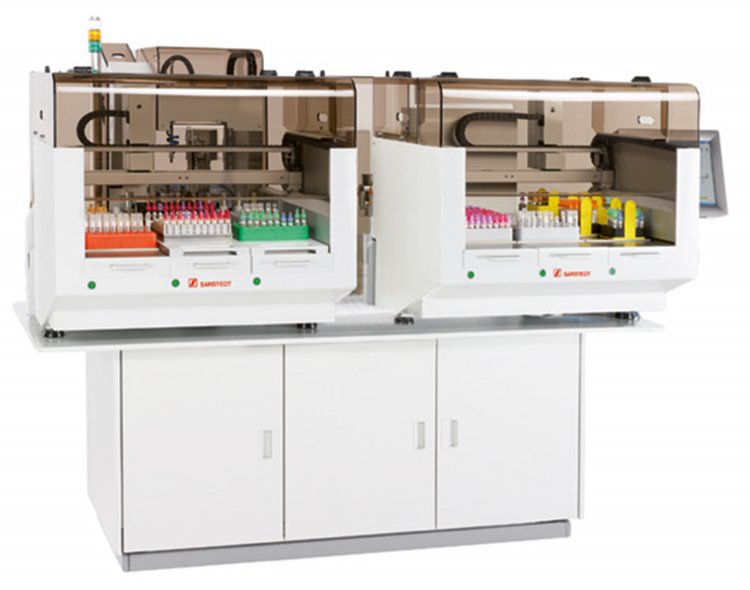 Highlights:
The PVS 1625 is a tailor made automation system for ­­
pre- and post-analytical processing of samples.
It is capable to handle any kind of rack and tray type.
As an open system, it is complementary to any analytical platform or can be used independently.
Loading of unracked or racked sample tubes is via the Bulk Loader or in racks via the loading platform, which is suitable for closed and open tubes.
Full function pre- and post-analytical system
Ideal in combination with any analytical platform
Modular configuration according to customer needs with: Loading platform and / or Bulk Loader
ID Module / Decapper / Recapper / Aliquoter / Sorter
For all common tube types:
13 – 16 mm diameter, 65 – 100 mm length
Compatible with most racks or carrier types