Vector flow mapping via echocardiography
'There are aspects of the heart's physiology that we know about, but now we can see them, and this is absolutely different,' said Patrizio Lancellotti, President of the European Association of Cardiovascular Imaging.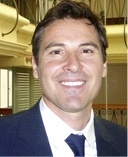 'It's definitely a "Wow!" to see the different aspects of flow motion, to see exactly the dynamics of blood flowing into the heart, its direction or magnitude. We can sometimes characterise an early stage of a disease, or an advanced stage. We can get an idea of the effect of cardiac resynchronisation therapy on the flow inside the heart. This is clearly new.'
The head of the intensive care cardiology unit at the University of Liège Hospital Centre, Lancellotti is working on a new frontier in cardiac diagnostic imaging that has been opened by Vector Flow Mapping, or VFM.
Developed by Hitachi-Aloka Medical, VFM is an innovative application of the well-established cardiac imaging technologies for colour Doppler velocity data and speckle tracking combined with novel software that generates velocity fields on a 2D image.
Simply put, this advanced technical prowess means a cardiologist can now assess cardiovascular blood flow distribution in real-time at a patient's bedside using the non-invasive and familiar examination of echocardiography.
'Flow motion has been described in the past mainly using MRI,' Lancellotti pointed out. 'Cardiologists know that we can see beautiful images from MRI, that we can even see the heart in three dimensions; but the issue is the availability and the high technical requirements for MRI. It is very difficult to get these images so, to this point, cardiac imaging for flow motion has been done primarily for research, not for routine clinical use.'
In contrast, he said, 'echo is very simple, readily available and with the VFM software, once we are able to define patterns, cardiologists can easily use it'.
Here lies the challenge on the frontier of a new science. Understanding the new VFM images and the significance of dozens of parameters of heart performance the software is capable of generating is where Lancellotti said help is needed. 'VFM allows us to associate a visual aspect to a condition we suspect, which is amazing,' he said. 'We now see so many new things regarding flow; but what's behind flow direction, vectors, vortices, energy loss, or shear stress? This is very complex and we do not yet really understand the expanding vocabulary. We don't know exactly which of these different measurements can be used to improve our decision-making and the clinical outcome for the patient.'
A core group of European and Japanese cardiologists have formed a VFM task force with the goal of creating a homogenous nomenclature that links specific measures to visual patterns in order to identify a specific disease state. 'Once we have a pattern for a disease, we'd be able to define different degrees and extents of the disease process, which would allow us to stage the disease,' he said. 'Once we can stage a disease, we could follow the progression or regression changes in the heart. This will allow us to better follow-up the patient.'
The VFM consortium is currently discussing the design of a large-scale study that would begin with the assessment of normal heart performance and then add a cohort of patients with cardiac dysfunctions and diseases.
'We need to involve more heart centres, and certainly we welcome people who are interested in participating. The more centres we can involve,' he said, 'the larger the community of echocardiographers, the better this study will be.' (JB)
Profile:
Patrizio Lancellotti MD PhD FESC FACC, is a Board Member of the European Association of Echocardiography, of the European Society of Cardiology and an active contributor to several professional journals, including as an editorial adviser for the European Heart Journal and the European Heart Journal – Cardiovascular Imaging. Cardiologists interested in participating in a large-scale study for Vector Flow Mapping are invited to contact a member of the consortium or Prof. Lancellotti at the University of Liège, Belgium, where he is a Professor of Cardiology.