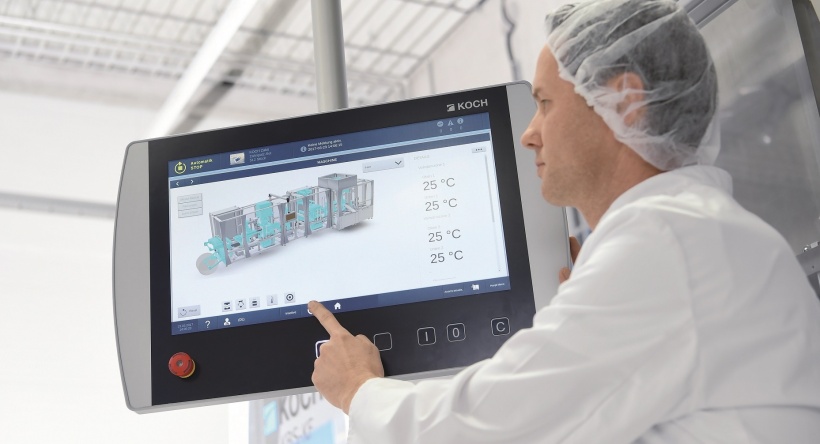 Source: Koch Pac-Systeme GmbH
Sponsored • Medical packaging
Track and Trace technology and serialisation
With the European Union regulation on medical packaging coming into effect February 2019, Track & Trace technology and serialisation have become a key topic in the medical packaging industry.
Work processes must now allow for the authentication of products with individual serial numbers printed on each or its packaging, a process called serialisation. The industry is adapting to the new regulations, by ensuring that, by designing packaging and packaging machines with tracing codes packaging line engineers and machinery can track the life cycle of a product. Koch Pac-Systeme, part of Uhlmann, one of the world's leading manufacturers of pharmaceutical packaging machines are ready for these changes. With over 100 electrical, mechanical and software design engineers globally, their wealth of experience helps clients develop blister packaging that is not only bespoke but also ensures they are prepared for regulation changes and that Track & Trace can be seamlessly integrated in the manufacturing line, whether for knee implants or liquid drug formulations.
Workshops and panel discussions on recent regulations
One of the ways Koch Pac stays abreast of changes in the market and supports its customers in navigating manufacturing line changes, is by attending Medtec Europe where, this year, the company will be presenting the Blister machine KBS-KF. The forming, printing and sealing machine packs individually marked products in modern blister packaging and ensures products are completely traceable, thus providing a one-stop shop solution for Koch Pac customers. It is particularly relevant to the medical technology industry, because packaging can be created in a sterile environment guaranteeing non-contamination of products. Medtec Europe will also facilitate conversation about the impact of recent European Medical Device Regulations (EMDR) and In Vitro Diagnostic Regulations (IVDR) through panel discussions, keynote speakers, interactive regulatory workshops and breakfast meetings. Jürgen Welker explains that Koch Pac has been attending Medtec Europe for over seven years and looks forward to continuing and building new partnerships within the industry, as well as learning about medical device innovations from across Europe.
Connected app to control the manufacturing line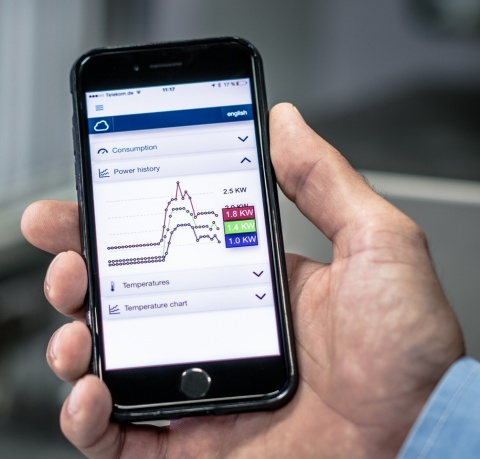 Koch's Director of Automation and Technology, Jürgen Welker has seen packaging machines evolve during the 28 years he has been with the company: from the individual printing of products to the connection of machines to Internet of Things (IOT) cloud systems and customer enterprise resource planning (ERP) systems. The company's most recent innovation is the K 4.0 packaging solution that offers digitisation for special-purpose engineering and features state-of-the-art controls.
Koch Pac's connected app allows users to access parameters throughout the packaging process, an innovative solution to ensuring up-to-date control of the manufacturing line from start to finish. Customers can also use a headset that allows engineers from Koch Pac to direct them through any trouble-shooting in the manufacturing line – showcasing how the firm has adapted to an increasingly digital market by providing integrated, efficient and state-of-the-art support to its customers, wherever they may be.
Source: Koch Pac-Systeme GmbH
Updating the production line
With the new regulations about to come into play, the focus for manufacturers is to build three steps into their production line:
the serialisation of products that can track every item down to its smallest sellable part
the development of tamper-proof packaging for products
the back-up of the product serial numbers on a database.
These three steps can all be easily achieved with Koch Pac packaging machines; their engineers are trained on how to include these steps into a wide array of manufacturing lines and are able to advise customers on how best to adapt to the Falsified Medicines Directive (FMD). When the new steps are built-in to the system, Koch Pac can not only virtually assess the impact on the bigger production line, but also train employees on the new machines, ensuring processes are as efficient as possible.
With an estimated two thirds of medical technology companies looking to update their equipment to include labelling, coding or visibility capabilities, Koch Pac is experiencing increasing customer demand for its bespoke engineering solutions and expects to meet and build relationships with many of these new customers during Medtec Europe.
Source: Koch Pac-Systeme GmbH