Article • Mechanical ventilation
Top anaesthesiologist stresses automation limits
Mechanical ventilation and subspecialisation are key aspects of modern anaesthesia and critical care practice according to Dr Javier Garcia Fernandez, Head of Critical Care and Anaesthesiology at University Hospital Puerta de Hierro in Madrid.
Report: Mélisande Rouger
La Paz in Madrid was one of the first hospitals to offer paediatric transplants.

Dr. Javier Garcia Fernandez
Prior to his current role at Madrid's University Hospital Puerta de Hierro, Dr Javier Garcia Fernandez practiced as a paediatric anaesthesiologist. Asked what differences need consideration in anaesthesiology and ventilation of children compared to grown-ups, he explained: 'Paediatric anaesthesia is totally different from the rest of anaesthesia. Evidence shows that specialising even only one year in paediatric anaesthesia reduces mortality.
'The patient's age is crucial. If he or she is six years or older, differences will not be that important and general anaesthesiologists can handle the patient. But little children and neonates require training at a dedicated paediatric hospital. You need specific skills to place something as simple as an intravenous line or connect an electrode on a neonate's thorax. Ventilation is also completely different in children and they respond differently to anaesthetics. It's easier to predict reactions in adults. Fentanyl is a commonly used drug in all patients, but you cannot introduce it as rapidly in a neonate as you would in an adult.
'And, you can absolutely not miss regarding dose; you need to calculate it perfectly according to the size and weight of the patient. Accuracy and precision are mandatory in children. There is no margin of error.'

Congenital cardiovascular disease surgery and transplants are the most common settings for paediatric anaesthesia. Are there enough anaestheiists in Spain to properly care for these patients?
'All studies show that paediatric anaesthesia in these settings should only be done at paediatric hospitals. There should not be more than three or four hospitals offering paediatric transplants in the same country. These procedures are complex and you need to treat enough patients to obtain good results.
'La Paz in Madrid was one of the first hospitals to offer paediatric transplants. But, in Spain, healthcare is divided in 17 different areas and all are trying to get their own paediatric hospital.
The British model is excellent in my opinion for transplants and running the extracorporeal membrane oxygenation (ECMO) programme. Six centres are authorised to perform transplants and run ECMO. They are evaluated every year and only the most efficient can continue their activities.
'Nevertheless there should be enough paediatric anaesthesiologists everywhere to perform routine procedures such as imaging examinations or ambulatory surgeries.'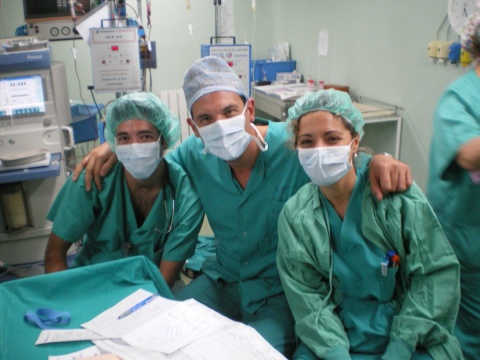 Spain is the leading country in organ donations worldwide. What are the main issues for the anaesthesiologist in this context?
'My hospital is among the first three hospitals in Europe to perform lung transplants; we carry out 50 operations a year and have treated 700 patients so far.
'Spain performs a lot of transplants and there is an impulse to open new centres; this is quite controversial. If you want to maintain a high level of care, you should only have a low number of centres carrying out transplants.'
Do you programme a ventilator individually for each patient?
'After 20 years' teaching and giving training all over the world, I have come to realise that most countries do not have deep knowledge of mechanical ventilation. Ever since Siemens introduced the "green points" on the screen of ventilators to help anaesthesiologists and intensivists, we have been setting all the ventilators exactly the same way for everybody. Furthermore parameters are not changed every day according to the state of patients' lungs.
'In Europe, things are changing. We have to set ventilators individually because patients are unique. A smoker's lungs are not the same as a non-smoker's. Programming ventilation also depends on the position of the patient.
'Ventilators now offer much more information. They deliver volume, pressure and flow time curves in real time breath-by-breath, pressure volume loops, etc. All these tools give you specific information on respiratory function. We now have to interpret and analyse this information to know how to ventilate each patient individually.
'We have to train our colleagues accordingly. This is one of the biggest challenges in our field.'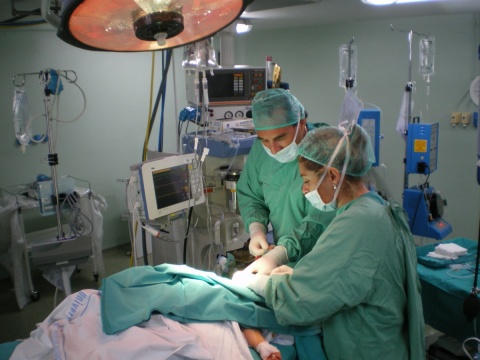 What are the latest developments in anaesthesiology and critical care?
'Intensive care technology has developed rapidly over the past decade and these advances have made their way to anaesthesia practice. Ventilators are just as good in both fields, but most anaesthesiologists are not familiar with these tools yet.
'Cardiorespiratory mechanical support devices provide heart and lung function artificial support. These machines are coming to the market; there are two or three new cases per month. They are the future.
'Neural adjusted ventilation assist (NAVA) technology enables mechanical adaptation of ventilation to the patient's diaphragm; this will play a significant role in the years to come.'
Does automation or learning software play any role in your discipline?
'Everybody has been looking into automating everything for the past decade. The problem is that mechanical ventilation is a disregarded field. Efforts have focused on creating software that everybody can use, so that no one has to do mechanical ventilation any more.
'Software is helping clinicians, but is not solving problems. So far this has not been working at all. Using software requires programming for each patient; software cannot run on its own. Some patients will want to breathe in two seconds, others in three or more. Clinicians need to adapt to each individual patient.
'We have to see what the future can offer and whether automation can help us in complex situation like asynchronies, recruitment manoeuvres, weaning, etc.'

Profile:
In late 1996, Javier Garcia Fernandez gained his PhD in Medicine and Surgery (CUM Laude) at Complutense University of Madrid. After specialising in paediatric anaesthesia and critical care in La Paz Children's Hospital for 14 years, from 2011 he has chaired the Anaesthesia, Critical Care and Pain Department at Puerta de Hierro University Hospital in Madrid. Today he is Professor of Anaesthesia and Critical Care in the Surgery Department at Madrid's Autonomous University. He is also president of the research and ethics committee (REC) of Puerta de Hierro Hospital and associate editor of several international anaesthesiology, resuscitation and ventilation journals.