The role of nutrition in the elderly
At the European Society for Clinical Nutrition and Metabolism (ESPEN) congress in Vienna, experts highlighted the important relationship between nutrition and functionality in the elderly. They discussed the importance of an effective and flexible screening tool for the measurement of nutritional status, the impact of nutritional status on fall and fracture risk, and the role physical exercise plays in maintaining nutritional status.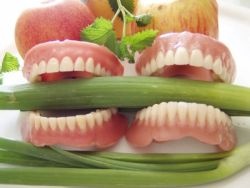 Dr Juergen Bauer, Assistant Medical Director at the Department of Geriatric Medicine, University of Erlangen-Nürnberg, Germany, presented global data pooling of over 6000 elderly persons which showed the high prevalence of malnutrition and risk of malnutrition in the elderly. Prevalence in both hospital and rehabilitation settings was 86 and 91% respectively, as compared to nursing home and community settings with 67 and 38% respectively. These data highlighted the importance of screening the elderly population for malnutrition. Dr. Bauer presented the new short form of the Mini Nutritional Assessment (MNA®-SF) tool, which this database strongly validated as a stand-alone tool. The new short form allows the identification of three nutritional status categories: well nourished, at risk and malnourished. Previously, the screening of nutritional status required the completion of the full MNA form, which took 10-15 minutes to complete versus 4 minutes for the new short form. Data were presented showing these three MNA-SF categories to be as valid as those from the full MNA form for assessment of nutritional status in the elderly. In clinical settings it can be difficult to get a valid height and weight thus to calculate body mass index (BMI), a necessary parameter for the MNA. To enhance the usefulness of the MNA-SF, the data showed that calf circumference (CC) could be used as a valid alternative to BMI when the latter is not available. Professor Cornel Sieber stated that the use of the MNA-SF allows the screening of nutritional status to become standard practice in the care of elderly.
Professor Heike Bischoff-Ferrari, Director at the Centre on Aging and Mobility, University of Zurich, Switzerland, presented the results of a meta-analysis of randomised controlled trails, which showed that non-vertebral fracture prevention with Vitamin D is dose dependent. A dose greater than 480 IU per day reduces fractures by at least 20% for individuals aged 65 years and older. Non-vertebral fracture reduction was significant among community-dwelling older individuals (-29%) and hip fracture reduction was also significant for this group (-21%). Professor Bischoff-Ferrari noted that strategies for maintaining functionality must address strength and risk of fall and fracture reduction as well as focusing on bone strength. She also commented how the number of specific vitamin D (1,25-dihydroxyvitamin D3) receptors (VDRs) present in human muscle tissue decreases with age[v] and hypothesised that the number of these receptors could correlate with muscle mass. In a recently published meta-analysis, Professor Bischoff-Ferrari and colleagues summarized the results of eight fall prevention trials to assess the effectiveness of vitamin D in preventing falls among older individuals (aged 65 or more). The pooled results showed that benefit from supplemental vitamin D on fall prevention depended on treatment dose, similar to the findings for non-vertebral fracture prevention with vitamin D. 700-1000 IU supplemental vitamin D per day reduced falls by 19% and up to 26% with vitamin D3. This effect was independent of age and type of dwelling. The effect was significant within two to five months of starting treatment and extended beyond 12 months[vi].
Both falls and non-vertebral/hip fractures occur frequently in elderly individuals and lead to substantial morbidity and mortality, as well as additional cost to the healthcare system.
The structure and composition of muscle were further discussed by Dr Luc van Loon, Associate Professor at the Department of Human Movement Sciences at Maastricht University Medical Centre+. He noted that lean muscle mass generally contributes up to ~50% of total body weight in young adults but declines with aging to 25% when reaching an age of 75–80 years. Furthermore, muscle characteristics change with aging, with a reduction in the number of muscle fibres, specific type 2 muscle fibre atrophy, and a decline in satellite cell content. Dr. van Loon added that the ingestion of protein after exercise reduces protein breakdown and stimulates muscle protein synthetic rate, a process which is believed to be impaired in the elderly. Van Loon et al are continuing their research efforts to identify factors responsible for anabolic resistance in ageing muscle and to define more effective nutrition and exercise interventional strategies to counteract the loss of muscle mass with aging.
"No therapy without diagnosis," was how Professor Sieber summed up this thought-provoking educational session. He concluded that good nutritional status is a cornerstone for an adequate age-adjusted functionality, maintenance of independence and finally a higher quality of life.