The Nanomaxx System
'Supremely portable and incredibly tough, the NanoMaxx ultrasound system combines Best in Class performance with affordability and simplicity,' the Erlangen-based manufacturer SonoSite reports.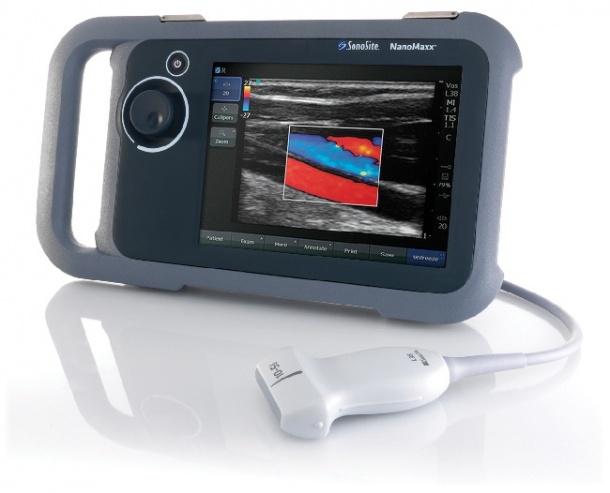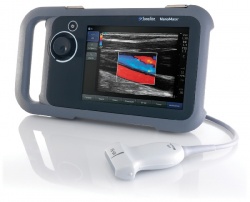 The system's design, focused on patient safety, bedside diagnoses and accurate needle guidance, uses SonoSite's 4th generation platform, offering improvements in image quality by simultaneously running multiple advanced algorithms: SonoADAPT Tissue Optimisation, SonoHD Imaging Technology, SonoMB Multi-beam Imaging, and the SonoCalc IMT (software for cardiovascular disease management).
Point-of-care applications: Anaesthesia, critical care, focused echo, cardiovascular disease management, emergency medicine, PICC, internal medicine, MSK, vascular and surgery.
Hygiene: The touch screen is fluid resistant and easy to clean/disinfect, SonoSite points out.
Details: www.sonosite.com
SonoSite is at Medica
Hall 09. Stand D32

More on the subject:
More on companies: