The ERS 2006 COPD research awards
Belgium and United Kingdom - Two researchers, Dr Charles Pilette, currently at the Pneumology Department, University Hospital of Louvain, St-Luc, Belgium, and Dr William Man, who is completing specialist clinical training in Respiratory Medicine and General Internal Medicine, in London, have received this year's awards for research into Chronic Obstructive Pulmonary Disease (COPD), granted by the European Respiratory Society (ERS).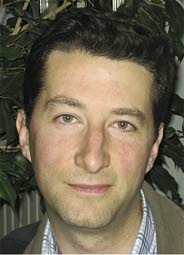 Sponsored by Boehringer Ingelheim, the awards cover two sponsorships for scientific COPD research projects, and total 50,000 euros. Dr Pilette was awarded first prize - 30,000 euros - for his exploration of the regulation of immunoglobulin-A (IgA) transport across airway epithelial cells and its impairment in COPD. This research might help the understanding of the role of IgA in the defence of mucosal surfaces and its impairment in COPD. Mucosal defence mechanisms are critical in preventing colonisation of the respiratory tract by pathogens and impairment in this mechanism appears to be associated with the degree of airflow obstruction and neutophil infiltration - a hallmark of COPD.

Dr Pilette, who graduated from University of Louvain (UCL) and specialised in clinical respiratory medicine at the Cliniques Universitaires St-Luc and Mont-Godinne, Belgium, was awarded a Long-Term ERS Research Fellowship to study Th2 cytokine/chemokine responses in allergen-induced asthma and immunotherapy mechanisms. His current research, at Cliniques UCL St-Luc, focuses on investigating mucosal immune mechanisms relevant to airway diseases.

Dr William Man was awarded 20,000 euros for his investigation into the link between respiratory and skeletal muscle physiology, particularly in relation to dyspnoea and exercise limitation in COPD patients. He is the first author of several recent publications in this area. Dr Man was the first author of a randomised controlled trial of early community pulmonary rehabilitation in patients hospitalised with exacerbations of COPD.

The ERS president, Giovanni Viegi, has reminded all ERS members that its COPD Award is an ongoing initiative and prompted further submissions from young researchers for next year. European ERS members, under 35 years old, are eligible to apply.
Details: www.ersnet.org/copd-award. Deadline for applications: 22.2.2007.