Article • Picture Archiving and Communication System
The Carestream Cardiology PACS
Still logging on to multiple systems, or accessing exams from DVD or tape archives? From this October, a newly launched, web-based cardiology PACS will change the workload of cardiologists at Groene Hart Ziekenhuis, in The Netherlands, making the 500-bed hospital one of Europe's first to benefit from this valuable system that consolidates isolated cardiac lab systems into one centralised solution.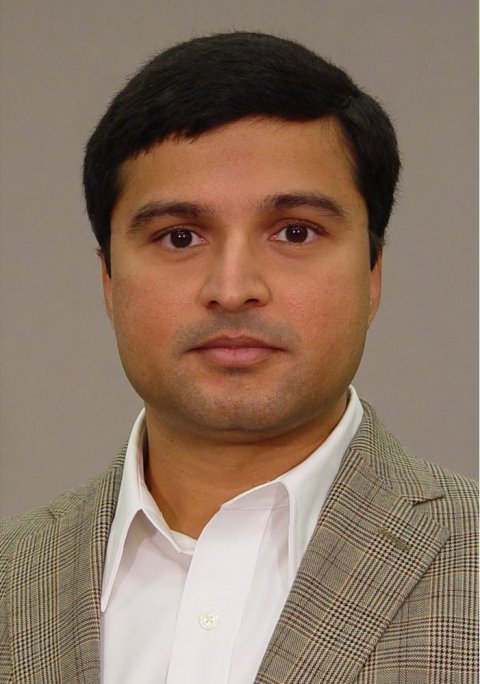 In our EH interview, Kiran Krishnamurthy, Worldwide Product Line Manager for Carestream Health's Cardiology PACS, explained how the system developed and why it is so valuable: 'Cardiology data is dynamic in nature consisting of images, waveforms, documents and, unlike in radiology, most of the devices that the data comes from are of a proprietary nature. Also, in the echo or cath lab, measurements or reporting are already being done at the point of care, whereas in radiology they tend to be done after the exam. So those measurements need to be captured and imported into the report template on a cardiology PACS. Compared to a radiology PACS, the dynamic nature of the data combined with the type of interfaces make the cardiology PACS unique.
'With the cardiology PACS we tend to integrate all data elements from the cardiology departments, starting with the DICOM data from a cath or echo lab and then going to non-standard data -- from an ECG cart, stress tests and Holter monitors, which are proprietary and differ from vendor to vendor. We have tools to integrate with the majority of vendor devices – whether standard or non-standard, DICOM, PDF, Word, JPEG, or ECG – and provide the cardiologist with access in a single system. For example, each ECG cart vendor provides data in a different XML format, but we have a translator to understand these different formats, so all the ECG carts can be connected to a network. We get the XMLs, translate them and display the actual waveforms, not the PDF documents, so the cardiologist can compare priors side by side, or get any number of the patient's past ECGs. They could also use measurement tools for the ECG.'
With a single click the data comes up for viewing. We have totally integrated both the offerings into one seamless, single system

Kiran Krishnamurthy
The seamless integration between Carestream Health's radiology and cardiology PACS, allows a radiologist looking at a cardiac CT, who then also wants to look at ECGs, to simply click a button to bring up the patient-relevant data from the cardiology PACS. 'There are no multiple sign-ins, no looking at the patient data, it is a context-enabled desktop interface. The same thing would work if the user is a cardiologist logged into the cardiology PACS who'd like to see radiology data, including chest X-rays or CT, CTAs or MRAs. With a single click the data comes up for viewing. We have totally integrated both the offerings into one seamless, single system.'
When the non-standard elements are converted to DICOM, data can be archived and managed. Once standardised, users can create rules '…for lifecycle management, for each type of data element,' he added. 'For example, customers can create ECG retention rules for 10 years, and other non-DICOM data for four or five years.'
The new cardiology PACS can be integrated into any existing Hospital Information System (HIS), he added: It is web-based, so access can be gained from any hospital workstation, and also integrates into the ordering systems. 'Since we are also the report creator, we are able to send these reports to a hospital's EMR or HIS.'
Availability: Already installed in multiple US sites, and now available in the UK, Italy and The Netherlands, Carestream Health plans to demonstrate the system at ECR 2010.
The cardiology PACS offers:
Structured reporting templates for all cardiovascular applications (cath, echo, vascular and nuclear) with point-and-click access to pre-defined statements along with digital signatures. Formatting is user-customisable and reports can be distributed using HL7, email, automatic print or fax transmissions.
Comprehensive measurement tools for echocardiography applications, including the ability to import measurements taken at the modality. The platform also delivers specialised echocardiography features, including automatic quad screen display for stress echo exams, automatic DICOM calibration and the ability to view imported exams and documents from third-party systems.
An ECG management solution that includes a time-saving work list and the ability to integrate to multi-vendor ECG carts.
Catheterisation reporting tools, e.g. coronary tree annotations for stenosis, stent and graft locations to eliminate dictation and provide a single tool for reporting of echo, cardiac cath and nuclear cardiology.
Nuclear cardiology features, including web-based gated SPECT wall motion review, a 3-D cine and localiser tool, as well as viewing and reporting tools.
More on the subject:
More on companies: