Trends
The beauty of radiology
The trend in radiology is towards an increasing split into subspecialties such as interventional radiology, paediatric radiology or neuroradiology, which, with the growing complexity of this field, are becoming more independent of each other.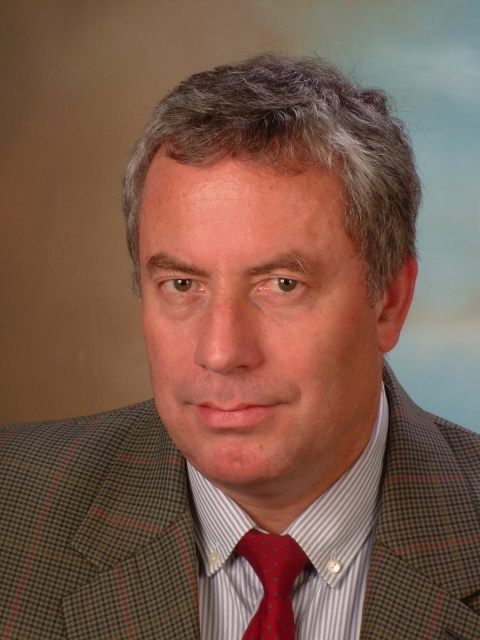 Is the general radiologist a dying species? asks Professor Gerhard Mostbeck, Head of the Institute for Diagnostic and Interventional Radiology at the Wilhelminen Hospital, Vienna, in his lecture on the 'The Beauty of Radiology'.
Gerhard Mostbeck: 'The general radiologist? I couldn't find a concrete definition of this term. A general radiologist is obviously considered to be someone with no subspecialisation, i.e. someone who knows a little bit about everything.
'However, when we look at personalised medicine, such as the treatment of breast cancer, a clinical specialist needs a clinically experienced radiologist specialising in breast cancer to work with, someone who knows about all aspects of this complex subject: from screening, mammography and ultrasound to the behaviour of tumours, biopsy and staging, evaluation of therapy response and process control. Specialisation is of utmost importance for successful treatment.
'Unfortunately, though, the question as to whether we still need general radiologists cannot simply be answered with yes or no. Large university hospitals with 50 to 60 radiologists have several specialists in each area. In smaller hospitals, with fewer radiologists, the specialists have to be "multi-specialists". Not all specialties can be personally covered by one specialised radiologist throughout the entire day, during the night and over the weekends.
A general radiologist is someone who has had training and experience in all the basics

Gerhard Mostbeck
'In my view, a general radiologist is someone who has had training and experience in all the basics such as ultrasound, CT and MRI. Building on this specialisation is then possible.'
'Pure subspecialisation is a form of organisation that works in large hospitals. In smaller hospitals general radiological skills are the basic requirements needed to work there.
'In our hospital we encourage the development of a second set of skills alongside the general expertise that is structured based on specific modalities. Our colleagues are urged to train in several subspecialties. We then obviously expect that they also will work in these areas. However, we must also ensure that a paediatric radiologist or neuroradiologist can diagnose an accident victim on a Saturday night, for instance.
'In rural regions, where it's not possible to have specialists in all subspecialties, teleradiology and teleconsultation offer new opportunities to ensure patient care. Each radiologist – even in a very small hospital – should have access to teleconsultation and therefore access to specialist knowledge.
'Image data transfer for this type of exchange is already established in many areas. Only those patients needing interventional radiology, or the doctor, have to move location.'
Has radiology changed?
General radiology should be the basis of all specialisation

Gerhard Mostbeck
'Yes, especially for radiologists in private practice. Single-handed radiology practices are dying out whilst larger institutions and group practices are being set up to withstand economic pressures. Specialist and multi-specialist radiologists increasingly staff group practices. This trend will grow, although we do not yet have the "public private partnerships" in Austria as are found in Germany. However, political change is already evident and wanted.
'In my view, one thing applies to both radiologists in private practice and radiologists in the hospital: The trend towards subspecialists with knowledge of only one organ, as seen in the USA, is absurd outside the setting of radiological research.
'My message: General radiology should be the basis of all specialisation. The beauty of general radiology is that we gain an overview and are able to assess many different areas; a designated super-specialist who only knows about one subject can really only be functional in university settings.'
ECR 2016 - Don't miss
Friday 4 March 8:30–10:00 am., Room E1
Radiology ten years from now: where will it be?