The 26th International Symposium of Intensive Care and Emergency Medicine (ISICEM)
It is the largest meeting of its kind with 5,000 participants.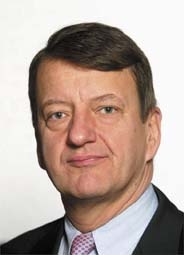 It is the largest meeting of its kind with 5,000 participants and 200 experts expected.

The annual ISICEM meeting is the largest of its kind, attracting almost 5,000 participants from more than 80 countries. Using various presentation formats, including standard presentations, plenary lectures, tutorials, pro-con debates, workshops, round tables, and meet-the-expert sessions, an international faculty of some 200 experts in the field of intensive care and emergency medicine provides participants with a state-of-the art review of the most recent advances in the diagnosis, monitoring, and management of critically ill patients. The field of intensive care medicine is vast and it is no mean feat to design a programme that accurately reflects all the developments of the preceding 12 months. However, after much discussion and cogitation, an international team of scientific advisors carefully draws up the programme and all participants will find something or interest. Simultaneous sessions are held in several conference rooms so that as much as possible can be covered during the four-day period. As a taster, here is a small selection of the many topics that will be covered during the 4-day meeting (full programme: www.intensive.org):
• Continuing advances in our understanding of the pathophysiology of sepsis and ARDS and development and use of new treatment modalities
• Application of current modes of mechanical ventilation for patient with acute respiratory failure and physiology and prevention of ventilator-induced lung injury
• Recent results with non-invasive haemodynamic monitoring systems
• A new look at some old controversies, including colloids versus crystalloids, dopamine versus norepinephrine, when to transfuse, etc.
• Aspects of ICU management, including cost-effectiveness analyses, quality-of-life, and information technology
• Benefits and limitations of medical emergency or outreach teams
• The impact and management of major disasters, both natural and unnatural
Intensive care medicine is one of the fastest growing hospital specialties with new and important pathophysiologic, diagnostic, technologic, and therapeutic advances appearing so often that, despite improvements in the dissemination of these developments, via email and internet, it is sometimes hard to keep up with the latest 'best' practice. The ISICEM provides a valuable forum of continuing education, enabling participants to learn in a cerebrally and socially stimulating environment. In addition to the high quality presentations, the possibility for participants to interact, discuss and debate with colleagues from ICUs in other countries and continents adds much to the success of the ISICEM. The aim of the meeting is that each participant will have learnt something new to take home and apply in his or her ICU.
We look forward to seeing you in Brussels in March for what promises to be another inspiring and motivating ISICEM.