Striding onto the world stage
Even a giant must learn to walk by taking small steps first. Founded in 1998, and as a wholly-owned subsidiary of Neusoft Corporation, Neusoft Medical has moved deliberately to build its strengths, becoming the premier developer and manufacturer of advanced medical equipment in China – and the first in that country capable of building a computed tomography (CT) scanner.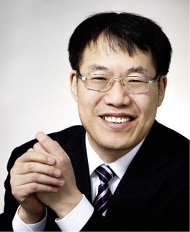 With strong roots in software development, Neusoft Medical also collaborated with Philips in a joint venture to design and build high quality medical equipment for the global market.
Neusoft Medical then began to take giant steps, combining its own strengths in research and development, software development and system integration in collaboration with top medical institutes and academic institutions.
In 2013 Neusoft Medical and Philips shook hands in a friendly agreement to end their joint venture, so that each company could continue growing at its own pace. With more flexibility and momentum for innovation, the Chinese firm will stick to an active product strategy to enrich product lines, including CT products, and to further accelerate its expansion in the global market, especially in those fast-growing emerging markets.
'Our goal is to become a leading medical equipment manufacturer globally while reaching the greatest possible market share in China,' Jiang Genmiao, President of Neusoft Medical, explained during an exclusive interview with European Hospital at CMEF in Shenzhen. 'Internationally we will expand support for sales and service where we already have established subsidiaries in the United States, United Arab Emirates, Peru and Vietnam. This year we are starting similar efforts to establish subsidiaries in Russia,' the company's president revealed.
'Our approach is to deliver high value and high performance, and we are a company that can deliver both! For Neusoft Medical, quality is the way we win business. We will increase sales volume by assuring a high level of customer satisfaction. Customers look beyond the initial purchase price by also considering the on-going maintenance costs. This is why our focus is on quality and performance that delivers value to customers. Thanks to our strengths for innovation in software development, we can also continue to add value for our customers by continually bringing new functions for the purchased equipment. We are committed to continuous innovation and investment, both for enhancing existing products and for introducing new products.'
Among its offerings Neusoft Medical has also developed computer assisted detection and diagnosis (CAD) software that includes UroCARE, MammoCAD, OsteoCARE, CardioCARE, CT Perfusion, Neu- LungCARE and NeuColonCARE.