Spanish Hospital presents its sepsis code at international forum
Hospital Marina Salud de Dénia presented its Sepsis Code at the National Health IT Conference and Exhibition, which recently took place in Birmingham, UK.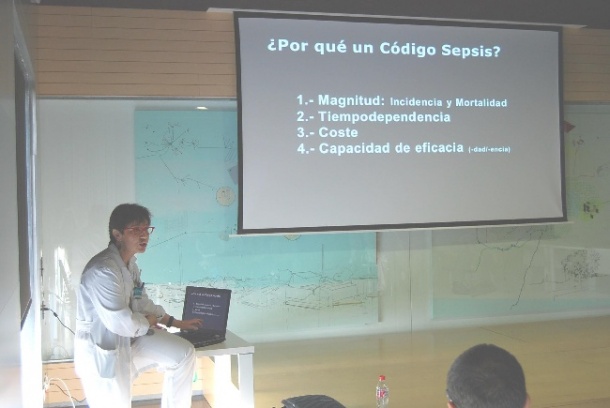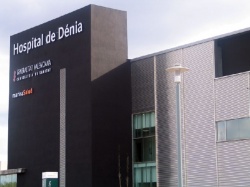 The Healthcare Director of the Dénia Health Department, Dr. Rafael Sala, presented the Sepsis Code at this Conference. The Sepsis Code was developed by the Internal Medicine - Infectious Diseases Department, in collaboration with the Organisation and Information Technology Department.
Marina Salud has developed a digital clinical tool in collaboration with Cerner Millennium that uses a series of organised and structured parameters to detect Sepsis automatically.
What is Sepsis Code?
It is a standardised and structured clinical procedure protocol, in which time is decisive in determining the medical action, similar to the Myocardial Infarction Code or the Ictus Code. What differentiates it from those and makes it special is that the former have a specific set of symptoms, while the sepsis symptoms and signs are less specific and more spread over time.
This makes diagnosis harder, especially at early stages, when treatment is more effective and can really save lives.

Marina Salud's Digital Sepsis Code
Aware of the severity of this problem, and with the collaboration between clinicians (internists, intensivists, A&E, microbiologists, nurses) and IT engineers, Hospital de Dénia has developed an information algorithm based on Cerner's Millennium platform, which acts as a constant, real-time watchdog for signs of sepsis in admitted patients. The information is recorded from any point of the hospital and issues an alert to the responsible clinician and the sepsis team so they can immediately assist and evaluate the patient.
In addition, the confirmation of this alert opens an assisted decision tree being opened in the EHR system which ensures that no step is forgotten and that the antibiotic treatment is the most adequate one for the patient's situation.
The Sepsis Code developed by the Dénia Health Department is a pioneering initiative, as it can use the relevant patient data from any point of the Healthcare Network, which is available in the EHR.
With this data and a constant adaptation of the algorithm, 90% of sepsis processes have been identified in American hospitals where it has already been implemented.