Redefining diagnostics
New molecular technologies to screen drug-resistant TB are replacing, for example, culture-based tests that are slow, require experienced personnel, and need stringent microbiological safety precautions.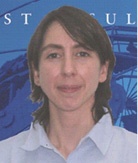 In addition, new diagnostic devices are changing the way tests are conducted and are affecting healthcare expenditure.
The expanding diagnostics market for infectious diseases such as tuberculosis (TB), and viruses such as HIV, hepatitis C and human papilloma, is giving rise to commercial opportunities especially in the developing economies of Asia, Africa and Latin America, according to the latest analysis.
Measures by governments to minimise healthcare expenditure, owing to economic and political pressures, are driving the demand, particularly for high-throughput automated diagnostic platforms and point-of-care (POC) testing devices.
New analysis from Frost & Sullivan, Emerging Technologies in Infectious Diseases Diagnostics, has found that the market is characterised by the constant introduction of improved devices and technologies due to their short lifecycle.
Technical Insights Senior Research Analyst Dr Cecilia Van Cauwenberghe said: 'The penetration rate of cutting-edge technologies, such as micro- and nano-electromechanical systems, robotic technology, smart factories, and advancement in micro-manufacturing techniques, are consistently shaping infectious disease diagnostics worldwide.
'Molecular nanotechnology platforms constitute promising tools due to their ability to conform structures and devices at atomic scale precision and accuracy.
'Integrated nanobiosensors indicating the presence of particular molecules or biological structures in micro-devices represent improved capabilities for life sciences and healthcare. Indeed, health monitoring experiences a dramatic change from the emergence of nanobiodevices.
'The periodic evaluation of physiological variables in a cost and time effective manner, also facilitate comfort and building capabilities. Novel POC devices significantly help address current issues around healthcare burden, aging population and personalised medicine, among many others.'
Clear advantages, such as less reagent consumption, reduced starting specimen, and on-chip processing and biosensors enable greater sensitivity, specificity, portability, and sensor density, which integrate into lab-on-a-chip (LoC) device and enable the integration of more processes in a smaller area, she pointed out.
Sustainable local manufacturing of infectious diagnostic products still remains a challenge for emerging nations but F&S note that it requires adequate skills infrastructure at each process stage, as well as a conscious assessment of quality, safety and regulatory issues. Another key challenge is funding. Despite its crucial role in disease control, diagnostics research for infectious diseases receives surprisingly little funding compared to other translational research areas, such as drug and vaccine development.
Research to build diagnostic tests along with a robust detection system also needs predictive markers to be identified and validated.
Such a process demands multidisciplinary research groups ranging from life scientists for biomarkers discovery to physicists and engineers for instrument design.
Van Cauwenberghe: 'Testing efficiency is improved by developing novel solutions that continually enhance the lab testing in terms of speed, accuracy and reliability. As a result, improved medical value consisting of the concentration of efforts on exploiting advanced scientific knowledge and technological progress to increase medical value is obtained."
The trend has seen new business models associated with commercial health management emerge, with partnerships and alliance models being formed. One example of the emerging business models is the Hybrid non-profit/biotech (Diagnostics For All), which combines elements of a non-profit organisation with the activities of a biotech company to create simple, inexpensive and ease-of-use diagnostic devices based on cutting-edge technologies coming from academic development. The main characteristics rely on portability, simplicity and robustness to use in places beyond the hospital. The analyst added that these new technologies directly influence performance, price, reliability, quality, affordability, low cost ownership and service availability. Additionally, most of the technology platforms enable improved interoperability and multi-functionality.
There is also high demand for the diagnostic technologies to be robust in varying environmental conditions with high sensitivity and specificity. Smartphones are expanding their mobile healthcare footprint with new capabilities to become real-time diagnostic tools.
'The rapid evolution of imaging technologies in smartphones,' she said, 'is paving the way of infectious disease diagnosis in real-time with no cost associated.
Profile:
Dr Cecilia Van Cauwenberghe is Principal Analyst for Life Sciences and Biotech with market research and analysis firm Frost & Sullivan, which also provides growth strategy consulting and corporate training services for industries such as IT firms, the car industry, and healthcare. The firm employs 1,800 analysts, growth consultants, and forecasters at its HQ in Mountain View California and offices based in more than 40 countries.