Re-wiring OR for the digital age
Hospitals are clearing out the clutter in the surgical suite with a new design for integrated OR. Yet there remains a tangle of cables underfoot that Barco plans to eliminate with an IP-based network.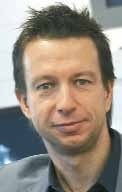 For all the high technology and life-saving instruments, the typical operating room (OR) is no more sophisticated than a high school auditorium for handling electronics.At Medica 2011, Barco is launching the first fundamental re-wiring of the OR with the Nexxis system that streamlines the surgical suite, plugging all sources of visual displays into a single internet protocol (IP) switch.
No longer able to watch a dozen different display screens during surgery, physicians have pushed for the integrated OR concept where all displays are mounted in front of their eyes on an overhead support.
This concept has been widely adopted by hospitals, according to Johan Stockman, Market Director for Barco.
"Mounting monitors on a boom makes more room for the patient, makes room for the surgeon and, importantly, it has proven its cost benefit," he said. "Today hospitals are increasing their investment in this concept as they progressively renew operating rooms."
Yet a major challenge remains that leaves cables snaking around the floor, and the overhead supports sagging under the weight of too many monitors.
The problem is that OR monitors designed for highly specialized medical procedures are unable to speak to other OR monitors.
Monitors for endoscopy send a video signal while angiographic screens display a data image. Some video monitors are compressed high-definition while the mapping of the patient's anatomy drawn from the PACS system comes encoded as a DICOM image.
These signals can not simply be plugged into the same wire and then displayed on the same type of screen as the images formats are incompatible.
"Medical images have a critical, high clinical value for physicians, if these signals are not correctly managed, then significant medical content is simply lost," said Stockman.
He cites an example of converting video signals for endoscopic surgery to display on an overhead monitor.
"There is a delay in processing video signals, which is called latency," he said. "It is critically important for surgeon hand-eye coordination to have an extremely low latency, measured in sub milliseconds."
Unfortunately, he said, "Every video standard ever invented can be found in today's OR, which is still organized like an auditorium with the audio-visual (AV) concept of matrix switches and cabling."
Barco's solution to this challenge is to unite all image sources through an IP switch where one plug will provide access to all images.
Nexxis begins by embracing legacy systems, such as video or PACS, providing a conversion of these signals at extremely low latency to be fed into the IP stream.
Now accessible through a conventional IP switch, the signal can be routed to the destination display where it is decoded to the format consistent with the screen. The signals are also accessible in other ORs and locations throughout the hospital.
The unique and innovative features of the Nexxis streamlining of the surgical suite are uncompressed low latency images and a 10 gigabyte network for distributing the images.
The result is a flexible and scalable platform accessible through a universal network cable.
"Barco's core competency is visualization and image processing for specific display applications," said Stockman. "Nexxis creates a complement to the integrated OR that is future-proof. In fact, at Medica we are showing some works in progress that suggest future applications for the Nexxis solution."

More on the subject:
More on companies: