Article • Interventions
Promising tool for abdominal surgery
600,000 robot-assisted surgical interventions were performed in 2015 worldwide, most of them urological procedures, particularly radical prostatectomies.
Report: Michael Krassnitzer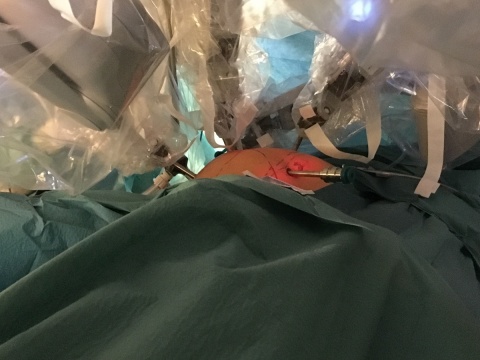 In the USA, today 85 percent of these interventions are performed using a robot-assisted system that provides a magnified 3-D image of the internal body. The surgeon controls the robot arm via a console.
Now, robotic surgery is proving its value in a second discipline: abdominal surgery. 'The surgical robot is a promising tool, which today covers the entire range of abdominal surgery,' Professor Thomas Bachleitner-Hofmann pointed out in his presentation at the second Symposium held at the Centre of Perioperative Medicine in the General Hospital and Medical University in Vienna, Austria.
Whilst globally the number of robotic surgery procedures is growing in a linear manner, the number of robot-assisted abdominal surgeries is growing exponentially, Bachleitner-Hofmann reports. Robotic surgery, he points out, presents several crucial advantages, listing:
The 3-D view of the operative site
up to tenfold magnification
stable camera control
automatic correction of unintentional movements, such as trembling hands
instruments can be moved in seven degrees of freedom
even minute movements can be performed thanks to a fivefold reduction
surgical procedures can be performed very well even in smallest spaces.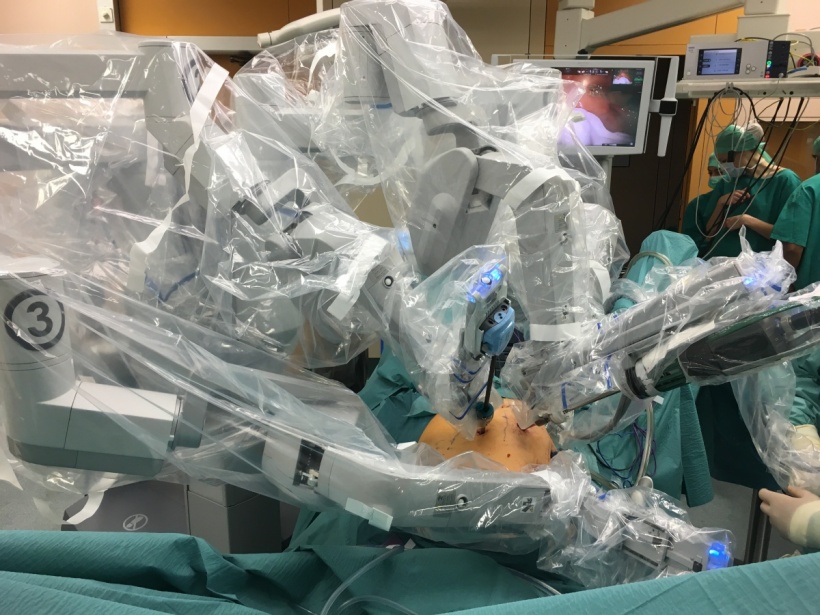 The major benefit of robotic surgery, he adds, is achieved in colorectal surgery, where this system is particularly useful for the resection of deep rectal carcinomas due to the small operative site. Interdisciplinary, the robot-assisted treatment of endometriosis involving the rectum shows positive outcomes.
However, robotic surgery is expensive: a system can come with a price tag of up to €2 million, not including service and training costs. Bachleitner-Hofmann has compiled evidence regarding colorectal surgery. 'There are reliable data indicating that, in colorectal surgery, the preservation of the autonomous nerves in the pelvis is much more successful than in conventional laparoscopic interventions. That means the outcomes regarding voiding disorders or erectile dysfunction are much better,' he underlines.
According to a meta-analysis robotic colorectal surgery takes longer, but blood loss is reduced and fewer conversions occur, that is pre-operative unplanned additional incisions. The meta-analysis did not show any statistically relevant differences in complication rates, length of hospital stay or status of the resection margins. The Robotic Versus Laparoscopic Resection for Rectal Cancer (ROLLAR) trial, with partial results published so far, sees identical outcomes of robotic and laparoscopic surgery. 'However, this study does have a weakness,' Bachleitner-Hofmann concedes. 'The laparoscopy group consists only of highly experienced surgeons whilst surgeons in the robotic group were obviously far less experienced. Who knows what the results of the study would look like if highly experienced laparoscopy surgeons had been compared to highly experienced robotic surgeons.'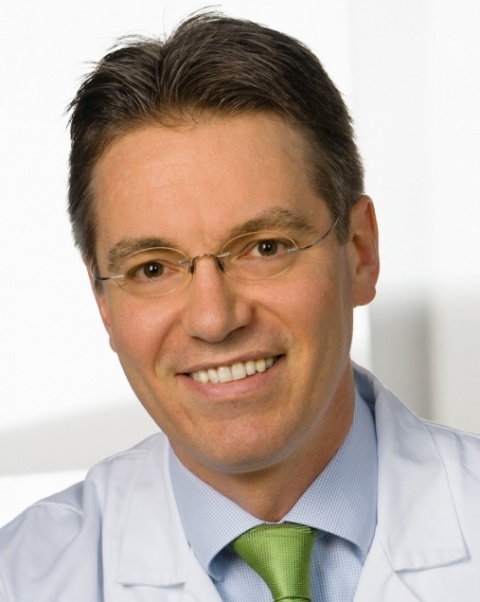 While the major issue is the benefit for the patient, Bachleitner-Hofmann nevertheless points out, 'We also have to take into consideration the surgeon's benefit. 'Sitting at a console is much less strenuous than standing next to the OR table.' The well being of the surgeon translates into improved quality and cost savings: 'A well-rested surgeon can operate better and longer.'

Profile:
Viennese surgeon Professor Thomas Bachleitner-Hofmann MD, Resident Physician and head of the 'Treatment of peritoneal neoplasms' programme at the Surgical Clinic in Vienna's Medical University, is also a certified specialist in abdominal surgery. His memberships of international professional associations include the European Society of Surgical Oncology (ESSO), European Society of Coloproctology (ESCP) and the American Society of Clinical Oncology (ASCO). Beyond recognition as a top surgeon, Bachleitner-Hofmann is an accomplished pianist; he took third place in an international piano competition in the USA.