Hybrid imaging
Placing a foot in two disciplines
Congress president Professor Katrine Åhlström Riklund, Deputy Head of the Department of Radiation Sciences and Director of the Medical School at Umeå University, Sweden, as a representative of two professions – radiologist and nuclear physician – has shaped the face of the congress.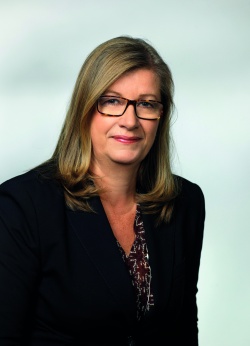 After last year's success, with about 25,000 visitors, 2,000 more than in 2014, the extensive programme matches the demands of the international radiological community. There are three state-of-the-art symposia, nine Professional Challenges sessions, 15 Special Focus sessions, over 70 refresher courses and three multidisciplinary sessions, which feature radiologists, oncologists, gynaecologists and surgeons.
The Education programme covers educational issues, from undergraduate medical education to subspecialised continuing professional development. A major addition this year is 'The voice of EPOS', a new poster presentation format. Also, for the first time, posters will be available in digital form as well as presented by the authors themselves.
Hybrid imaging - in quite a few European countries the distinction is clear. Generally nuclear medicine specialists read PET images and radiologists read CT or MRI images; however, at Riklund's university all physicians working with hybrid imaging are dual licensed in radiology and nuclear medicine. Reason: particularly in cancer cases, hybrid imaging gives more information than only structural or only molecular/functional imaging. The hope is that treatment will become more effective and prognoses more accurate. Hybrid imaging is defined as the fusion of two or more imaging technologies into a single, new form of imaging. Typically, this new form is synergistic – i.e. more powerful than the sum of its parts.
The importance of this discipline is underlined by the official launch of Europe's latest subspecialty society, the European Society for Hybrid Medical Imaging (ESHI). 'We hope that this new society will help to stimulate a much closer collaborative relationship between radiology and nuclear medicine, and will provide a framework for the future development of training, education and standards in hybrid imaging,' explained ESR President, Professor Luis Donoso Bach (Barcelona, Spain). 'It's very important that this unique field is represented by its own European body.'