Article • After myocardial infarction
Patching up a damaged heart
Scientists in the UK have developed tiny patches of engineered heart tissue that have the potential to be implanted to help people recover from a heart attack.
Report: Mark Nicholls
Measuring approximately 3cm x 2cm, the patches contain up to 50 million human-induced pluripotent stem cell derived cardiomyocytes (hiPSC-CM). Yet, these are programmed to turn into working heart muscle that can beat and gradually be incorporated into damaged muscle to help reverse any loss of the heart's pumping ability sustained due to myocardial infarction (MI).
Richard Jabbour, Tom Owen and the research team from Imperial College London are now keen to design clinical trials to test the safety of the new patches and then see whether they are equally effective in human patients. The rabbit experiments revealed heart function improvements after MI and after four weeks the left ventricle (which pumps blood out through the aorta) was recovering without developing any abnormal heart rhythms. Most significantly, the lab-grown patches appeared to be nourished by blood vessels growing into them from the recipient heart.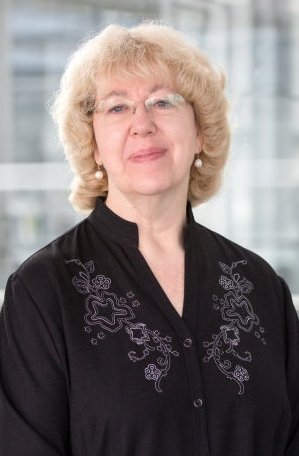 The research has been led by Sian Harding, Professor of Cardiac Pharmacology at the National Heart and Lung Institute, Imperial College London (ICL), and Director of the BHF Centre for Regenerative Medicine. She explained that her team has worked on the beating heart patches since 2013 to create new cardiac muscle and target loss following a heart attack. Their work was inspired after the approach of injecting stem cells directly into the myocardium in research at other centres showed limited success with the heart ejecting the cells and triggering arrhythmias.
While injection of large numbers of cells disrupted the delicate construction of the heart and produced arrhythmia, Professor Harding said the new beating patches – which have a spontaneous rhythm – have offered more promising results as they are sutured lightly on to the heart surface and then covered by the pericardium and they begin to establish a connection to the heart. 'We do not know very clearly yet whether they have any electrical coupling, certainly not at an early stage, but there is a possibility that there is a mechano-effect. When you have the patches on, the heart stretches and relaxes it could automatically synchronise the patch with it.'
The team also noticed that the patches did not produce arrhythmias in the rabbit model, unlike what happened when large amounts of cells are injected into the centre of the myocardium.
60 million cells per week
Up to 60 million cells are being produced a week in the ICL lab that are 95-98% pure cardiomyocytes and 'trained' to develop stronger contractions in unison with the cells placed in hydrogel, which induces the cells to establish connections. 'When they are placed together in the hydrogel they start to beat and join up,' Harding explained. 'They are suspended between flexible silicone posts so that when they do beat they pull the posts together and because they are doing that, they are exercising against a load so they develop a much stronger contraction.'
The patches have been designed to start to beat spontaneously after three days and mimic mature heart tissue within a month. The patches also release natural chemicals that would stimulate the heart cells to repair and recover. 'We had thought about a patch bigger than 2cm x 3cm, but surgeons advised us that these were suitable, and that a larger number, perhaps 10-15 of them, could be used and then deployed in areas where they saw most damage.'
The research is carried out at the London BHF Centre of Regenerative Medicine where teams of researchers from Imperial College London along with other partner universities in the United Kingdom and Hamburg focus on innovative ways to get the heart to regenerate. With a view to first-in-man trials in 2-4 years, the next step is in ensuring the cells are GMP (Good Manufacturing Practice) compliant and conducting a further pre-clinical trial in the rabbit model.
Profile:
Sian Harding is Professor of Cardiac Pharmacology at the National Heart and Lung Institute, Imperial College London, and Director of the BHF Centre for Regenerative Medicine. A primary focus of her work is on cardiomyocyte function in the failing heart, and gene therapy to modulate cardiomyocyte function, also, more recently, on the characterisation of cardiomyocytes derived from embryonic stem cells, and their use in cardiac repair, tissue engineering and drug discovery. The professor is also Past-President of the European Section at the International Society for Heart Research and Fellow of the AHA, ESC and ISHR.