News • Radiology solution
Enterprise remote reporting platform launched at RSNA
Radiology reporting company OpenRad announced at the RSNA Annual Meeting the launch of its enterprise remote reporting platform, Enterprise Edition, which enables cloud-based reporting, collaborative workflows across companies and advanced mobile fleet management.
At a time when increased workload and radiologist shortages are putting a strain on the healthcare system, OpenRad Enterprise Edition is designed to allow imaging centres to fully leverage remote radiologists to speed up the diagnostic process, increase efficiency, improve patient experience, and reduce costs. The OpenRad SaaS based platform provides a fully digital end-to-end teleradiology workflow—combining a domestic cloud platform, OpenRad Cloud (by Biotronics3D), with a DICOM 3.0 routing, translation, compression, and encryption device, OpenRad Cube (by Visbion), which includes the industry leading mobile fleet management solution.
The company reports that it is able to leverage the combined, proven technologies of Biotronics3D and Visbion. OpenRad's solutions have been implemented in more than 350 clinics and other static imaging sites as well as in 350 mobile trailers across 18 countries, including the NHS in the UK, supporting 5,000 radiologists reporting more than 5 million reporting transactions a year. OpenRad Enterprise Edition also offers radiologists the option to view images through their existing picture archiving communications system (PACS) via a single cloud. The solution can be easily applied to fleets of mobile scanning trailers where imaging data is seamlessly and securely fed into the PACS. The solution is designed to help imaging centres optimise the use of equipment and reduce the impact of radiology staff shortages.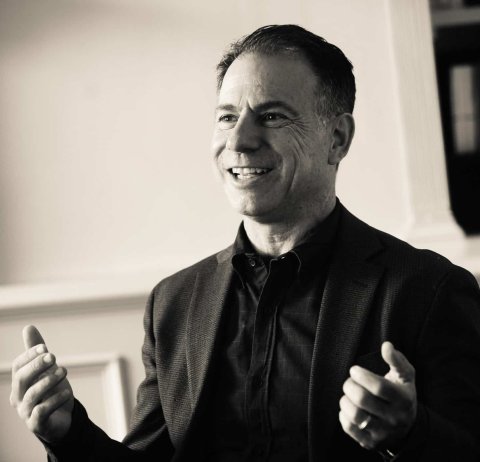 Brian Plackis Cheng, CEO, OpenRad said: "At RSNA, we are delighted to launch OpenRad Cloud and Cube for the European market and OpenRad Cube for the US market. Our comprehensive SaaS-based platform, Enterprise Edition, will increase collaboration, improve patient outcomes, and reduce costs. OpenRad Enterprise Edition will better connect healthcare professionals, imaging centres, referrers, and their patients, unlocking the full potential of medical imaging. Together with our customers and partners, we will fully deliver the cloud promise and benefits in teleradiology."
Main features of the Enterprise Edition solution include:
A fully integrated, cloud-native teleradiology collaboration platform, inclusive of RIS, PACS, VNA, workflow & worklist management, AI integrations, doctor & patient portals
Smart management of modality fleets with auto-configuration of mobile modalities based on GPS data, image routing & remote monitoring
Enterprise operational leverage & centralised user administration to easily scale reporting across many sites & thousands of users
Rapid access to new features, including AI integrations—based on a fully managed one-cloud solution
Intelligent connection of imaging centres, radiologists, referrers & patients (via DICOM worklist routing)
Secure remote image access & reporting workflow, including peer review without local software or image downloads
Auto-allocation of studies to radiologists & automatic de-identification of patient demographics for teleradiology
Source: OpenRad